It's that time of year again! Mother's Day is upon us! The time of year where we get to show (and receive) appreciation for all that goes down in the life of a mom. There is no harder job than being a mom, so it feels good to honor and celebrate that!
Like any good celebration, this one comes with gifts. When thinking about gifts for Mother's Day, and what personally means the most to me, I love gifts that require some thought. Something that can be a little keepsake for me or reminds me of where my kids are developmentally at that moment in time. When I look back at the gift, I can remember my life during that season. Often times these gifts require a little effort, but not a lot of money…but man, let me tell you, the pay-off is worth it!
Ladies, this is a post to pass to the men in your life.
You know the ones that are sitting there not totally realizing Mother's Day is next week, but would be forever grateful to read something with gift ideas done for them? Just forward this little baby onto them…or better yet, get a member of your mom village to pass it on for you and return the favor!
I've got 3 creative and special gift ideas that will make Mother's Day extra memorable this year!
1. Made with Love Cookbook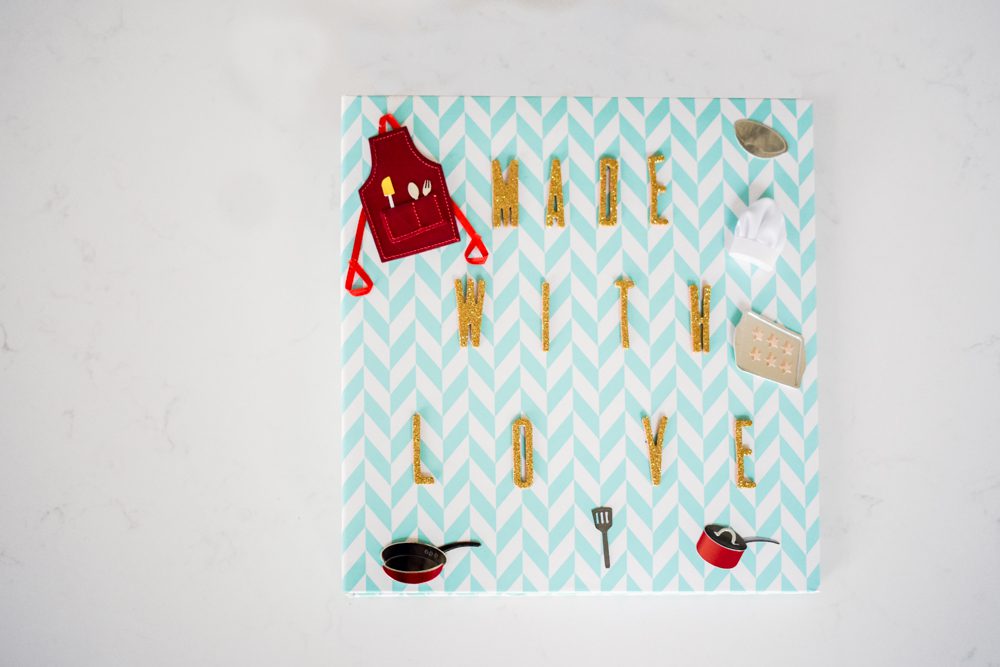 Every family has recipes that are unique to them. For my family, we have Sunday waffles with berries. We all make them together, and if we're feeling fancy (and patient enough) we even make bacon. Moms love starting traditions with their families, and food is one of the best ways to do this.
Start your own family cookbook! A place where you can store all these special recipes. Bonus points if it includes family or kid photos! This is such a unique gift, and one that will be cherished. I also love that you can add to it year after year so it can actually become an heirloom that grows as it's passed down. What a cool keepsake that houses your family's food traditions and memories.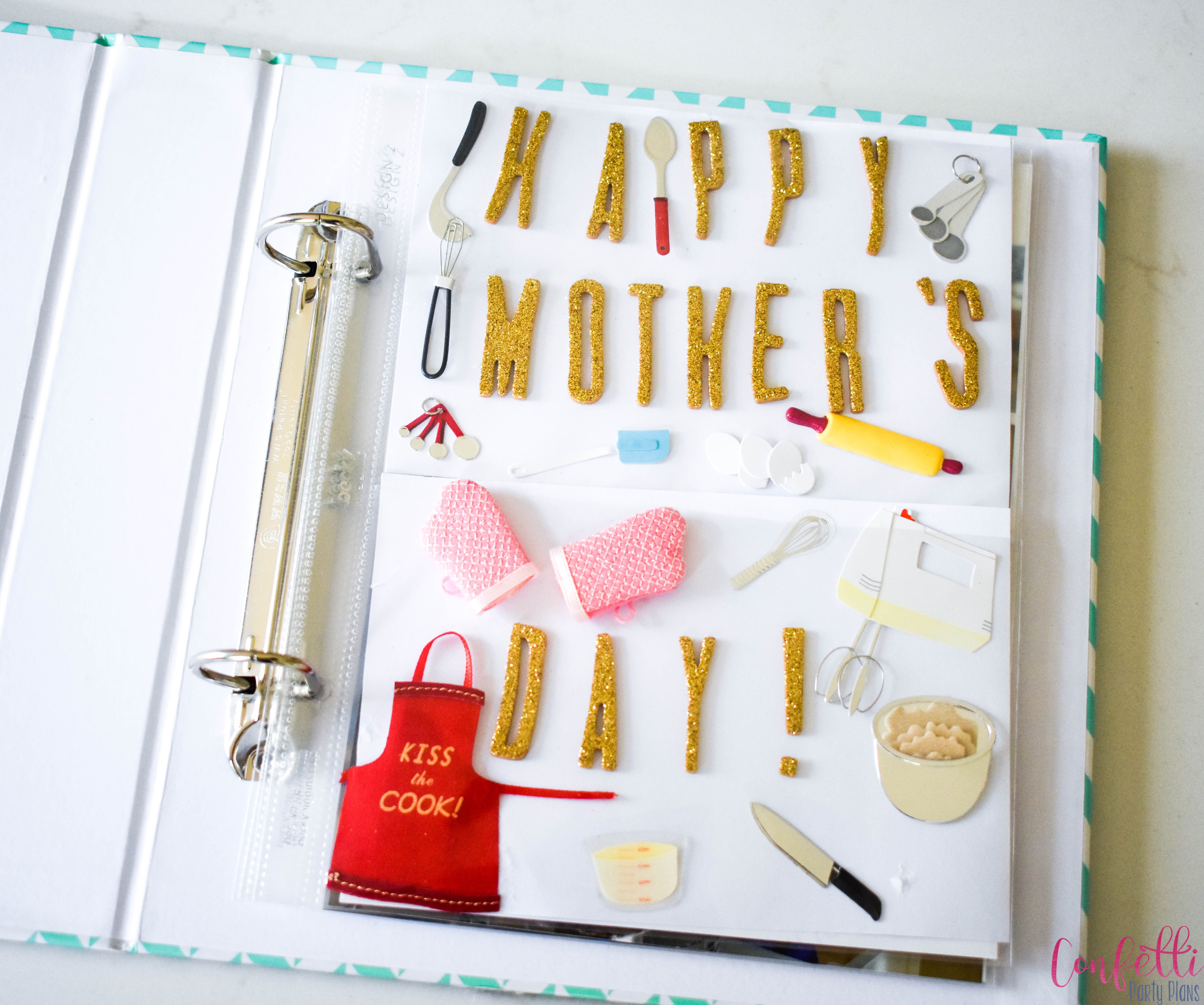 Gift giving tip:  What recipes do you constantly see your wife making with your kids? Do they make granola? Muffins? Do you always have the same birthday cake for everyone's birthdays?
Bonus points for you if you can get some pictures with mom in them too! Moms are always the one capturing the memories…but never seem to be in the shot. Sneak a couple pics of your wife and kiddos next time they are cooking together. Print them off with the recipes and you have a golden gift, my friend.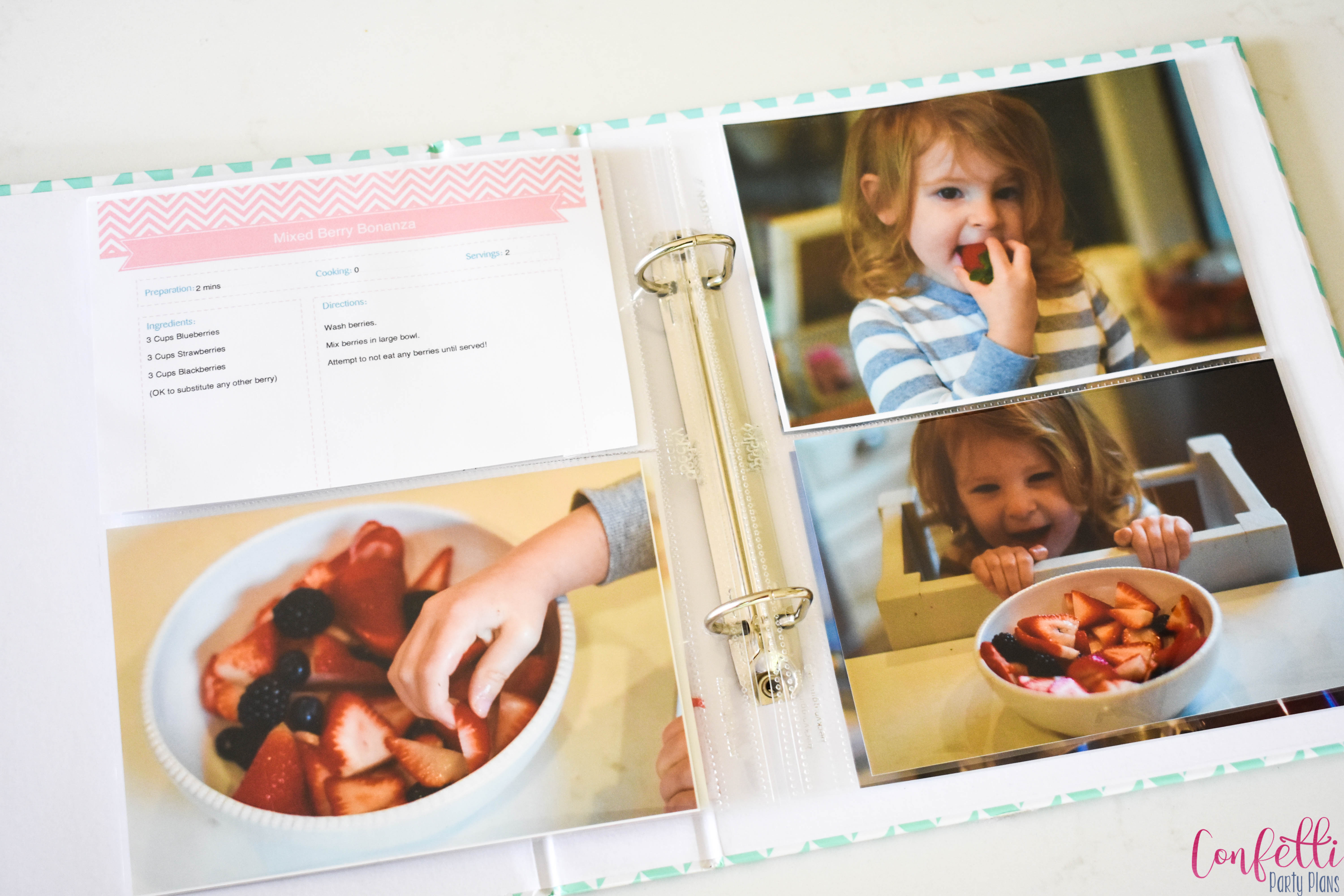 2. Love Notes Mailbox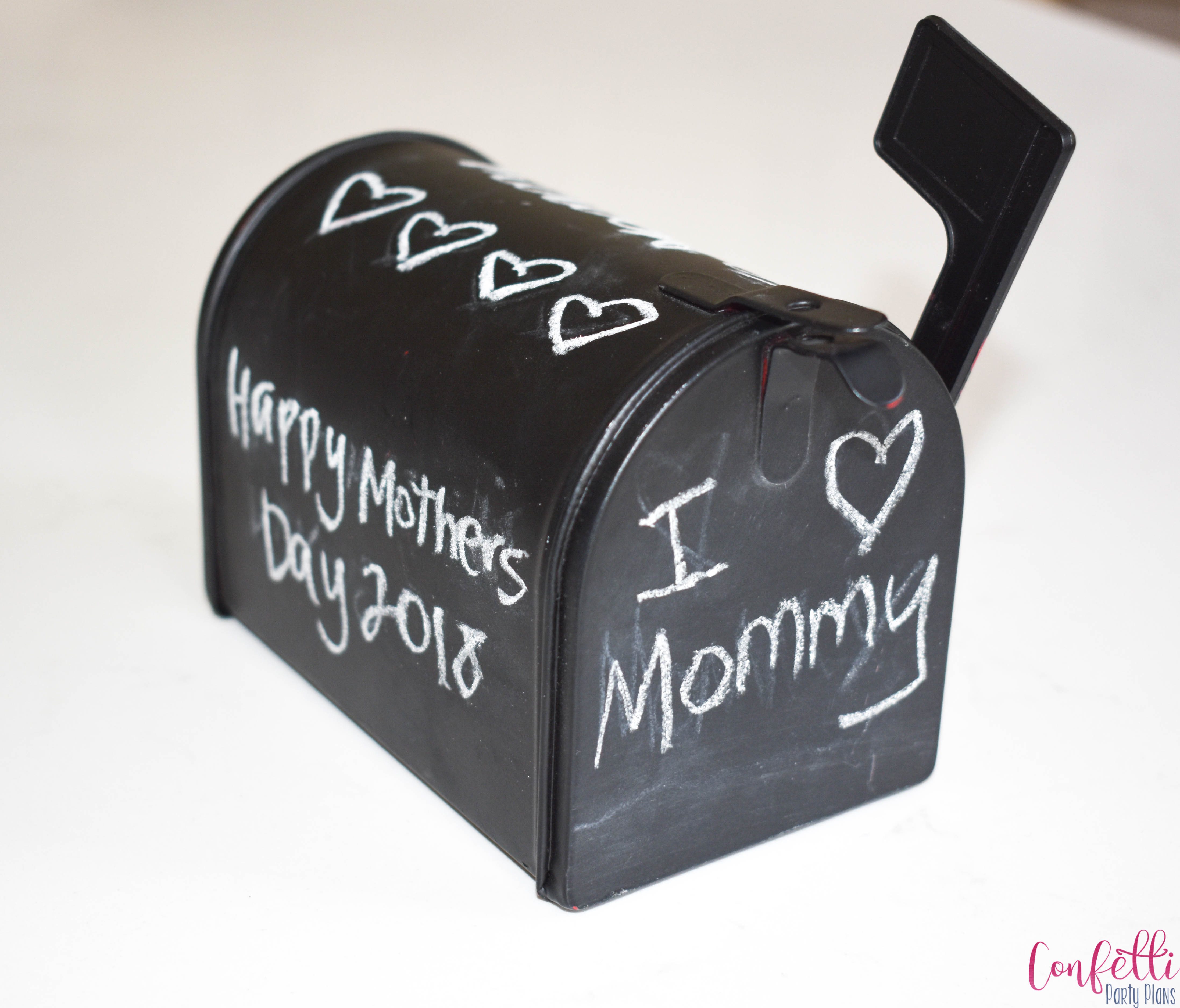 Kids LOVE creating and leaving little notes for their mamas. I basically get a special delivery from my 4-year-old every day. It can be anything from a scribble on a sticky note to a heart that says mom. How cute to gift mom with a place to store her little love mail.  
A small mailbox like this one is perfect! You can paint the mailbox in chalkboard paint, like the one pictured below, so you can write little notes on it, or you can decorate it with stickers and paint pens, or just leave it plain. All adorable options!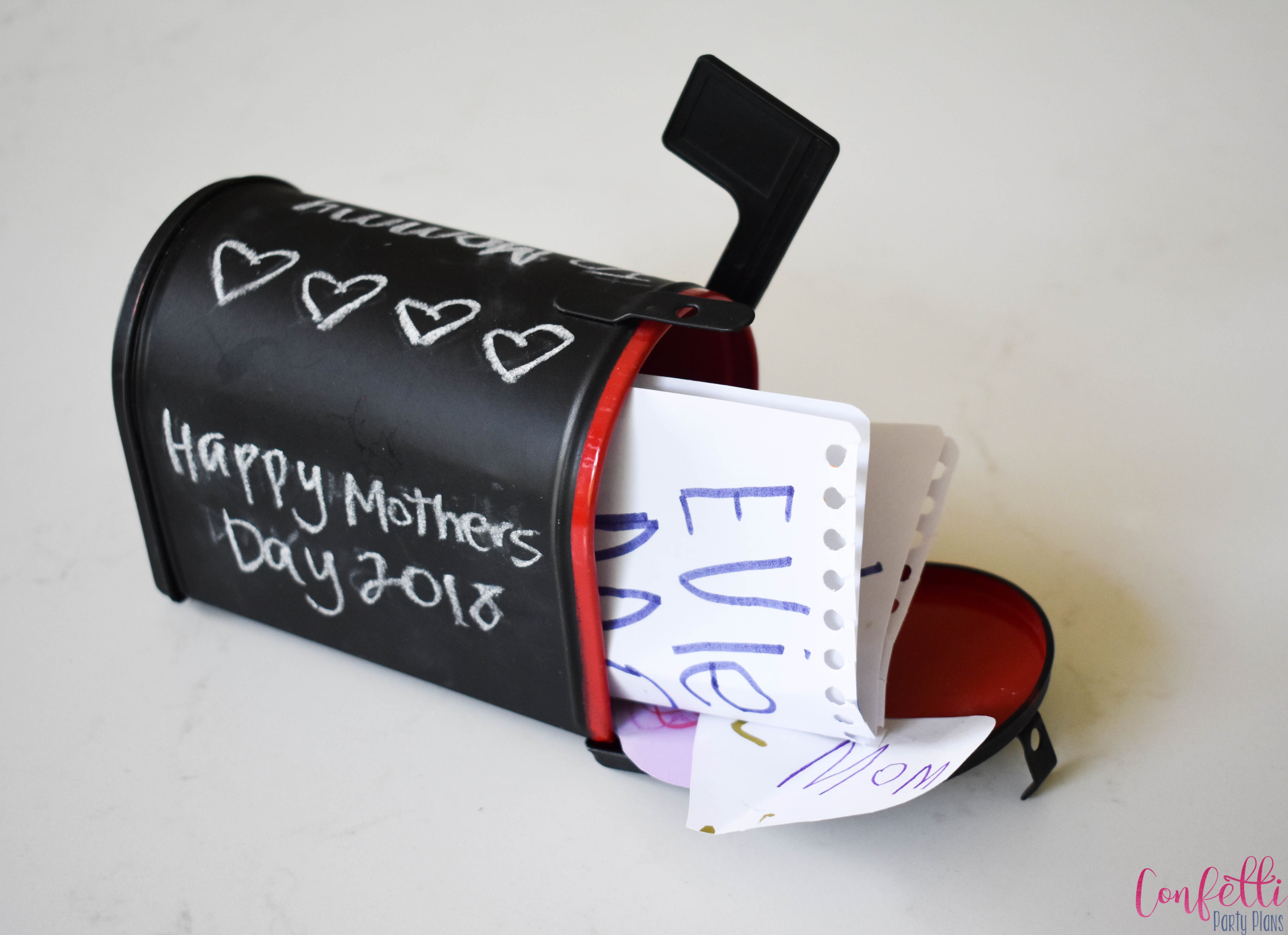 Gift giving tip:  Have your little one draw a picture or write a letter to mom (depending on their age). A love note from you to her expressing appreciation will also score major points. If you want to really take this gift to the next level, a gift card for a massage or to her favorite clothing store would be top notch!
3. Mommy Pictures

I don't know any mom that doesn't constantly have her phone out to snap pics of her kids. We're obsessed! Looking at pictures of our kids is an addiction. There are so many nights that I can't wait to get those kids to bed…and then I pull out my phone and scroll through our day or go down the rabbit hole of their baby pics. Before I know it, it's two hours later and tears are streaming down my face.
One of my favorite gifts is pictures of my kids, and I love the idea of Mommy or Mom pictures. But here's the catch…you do them every year. This is the coolest gift because mom gets to watch her kids grow and change each year. You use the same letters (either mom-or mommy if you're feeling ambitious) and start snapping photos. Display them in a 3 spot or 5 spot frame, depending on what you spelled. She will LOVE it, I promise.
Gift giving tip:  This is actually a two years-in-one gift because the following year you are going to give her a photo album with the previous year's photos inside, and the frame with the current year's pics! It's the gift that keeps on giving and looking back at the album will be one of the things she looks forward to each year!
Bonus tip:  Stick the card/drawing your kiddos make for their mama in the photo album. Not only will she love looking back on how they changed, she'll be able to see how their artistic/writing skills grew too! Kids will love looking back at this gift also!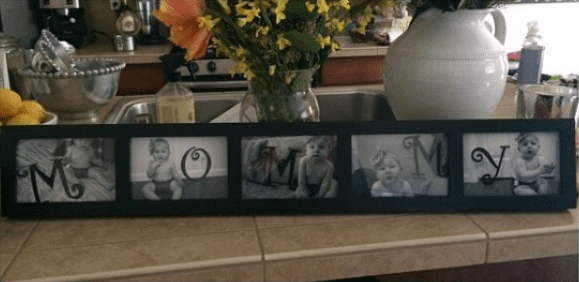 There you have it! 3 simple, creative, and affordable keepsake gifts to celebrate the special mom in your life this year. Any mom out there would be so excited to receive one of these gifts. We really do just want to know that our hard work is seen and appreciated. We love what we do and why we do it…but we love hearing that praise also. Have a wonderful day celebrating that lucky mama!
For more ideas on making parties and special occasions memorable for your family, head on over and check out my party plans! They are designed to help busy mamas like you save time, stress, and money when hosting your next event!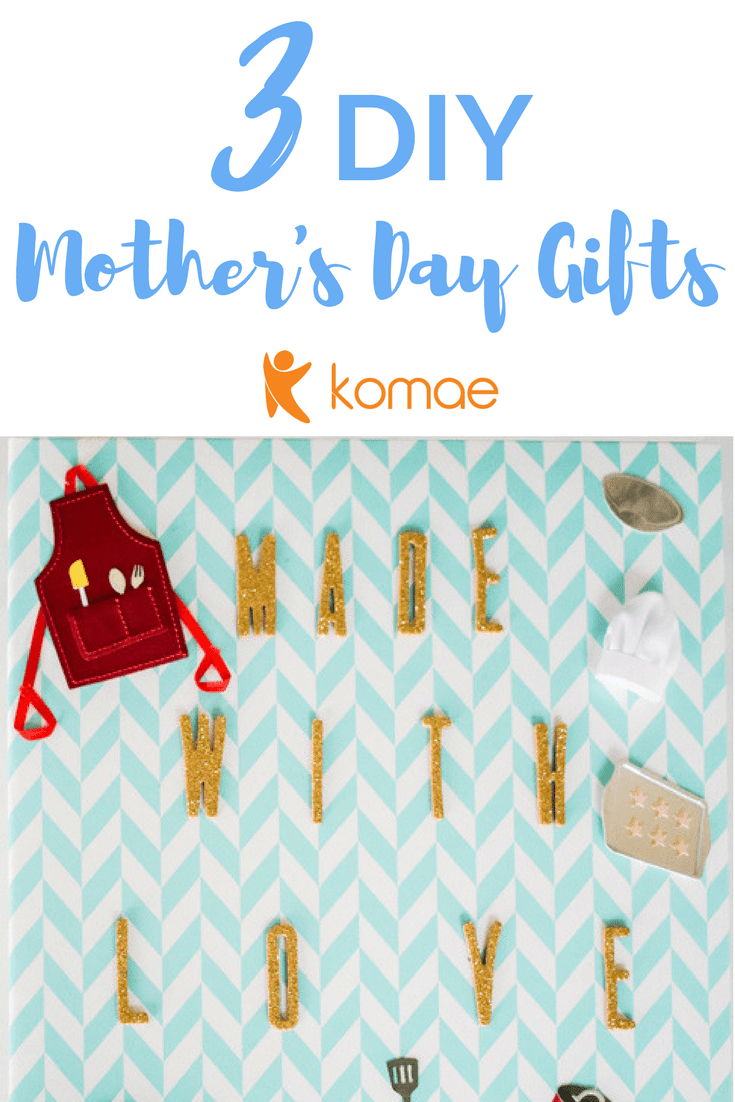 This error message is only visible to WordPress admins
Error: No feed found.
Please go to the Instagram Feed settings page to create a feed.
What are you waiting for?