Komae (ko'-may)
In Greek it means Village
For you it means Free Time
Build your village.
Raise your kids. Together.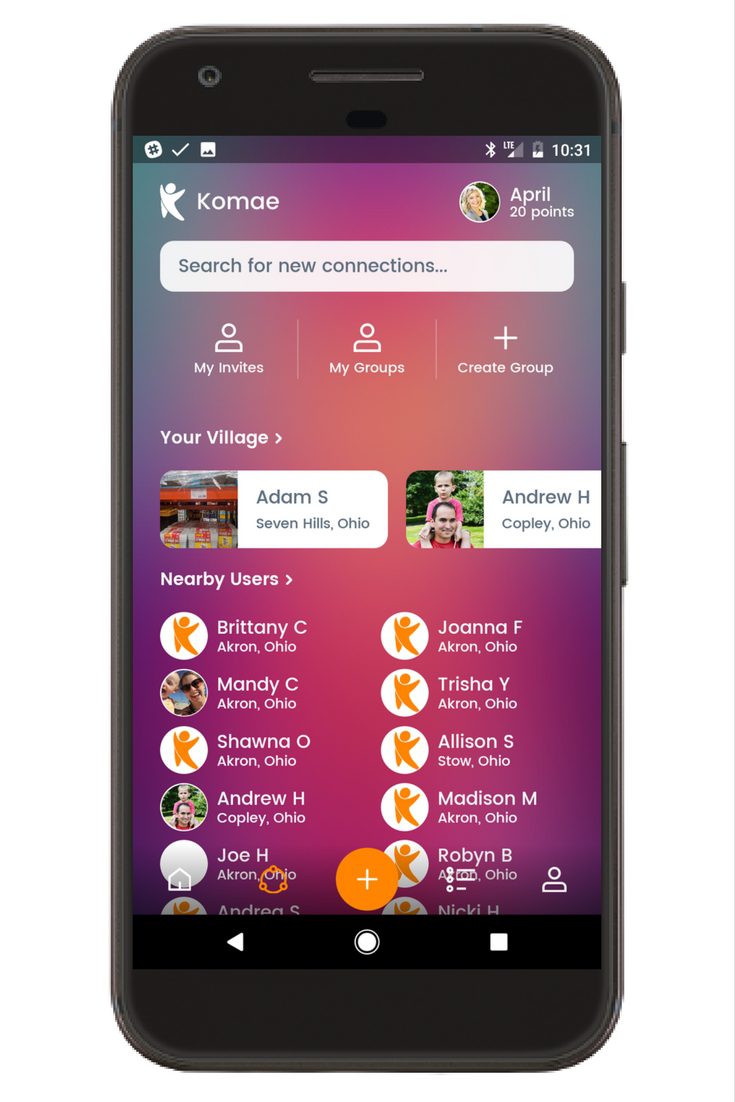 Build a Village
Your Village is your trusted friends. Your inner circle. Your people. 
Only those you personally invite into your Village can see your profile and your posts.
Want to get to know someone new? Use Komae to suggest a playdate, meetup at a park, get to know each other, and build a relationship. Then invite them into your Village.
Swap Free Sits
I sit for you. You sit for me. We don't pay for sitters anymore. Huzzah!
Post a need. Watch for offers to come in. Choose the one that's best for you. Drop off your kids and enjoy your free time!
Rather than paying top dollar for a teenage sitter, or asking your friend for an awkward favor. You now pay your friends with Komae points. Our in-app currency used to encourage a cycle of reciprocity.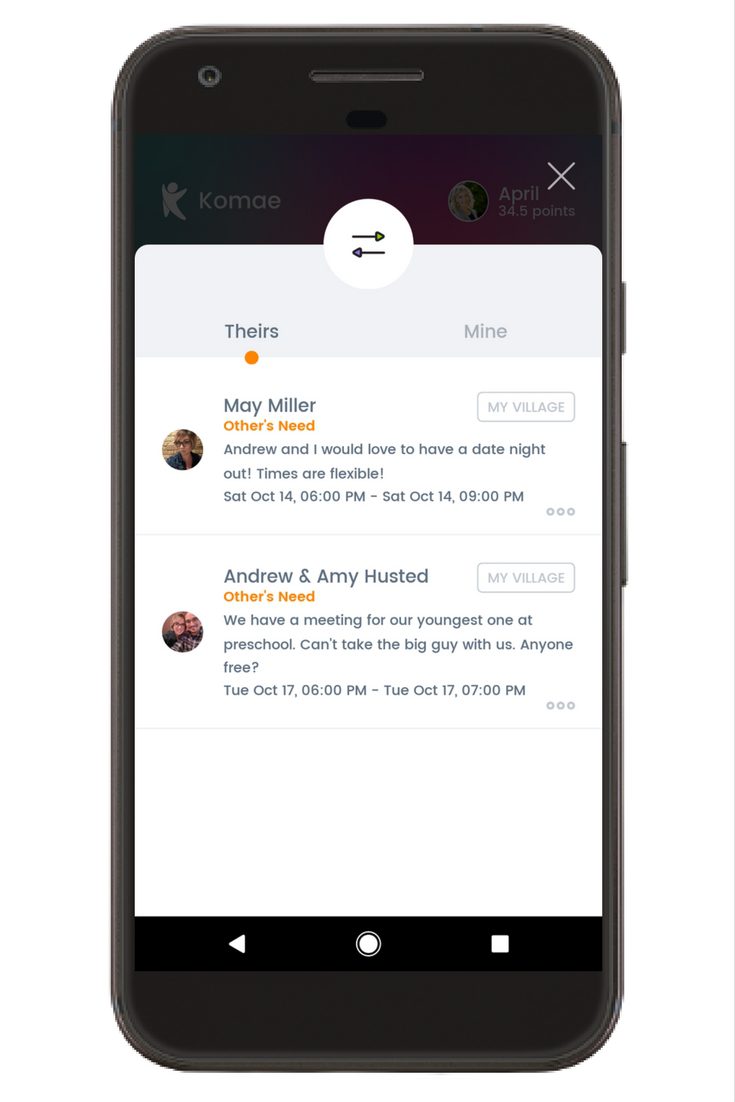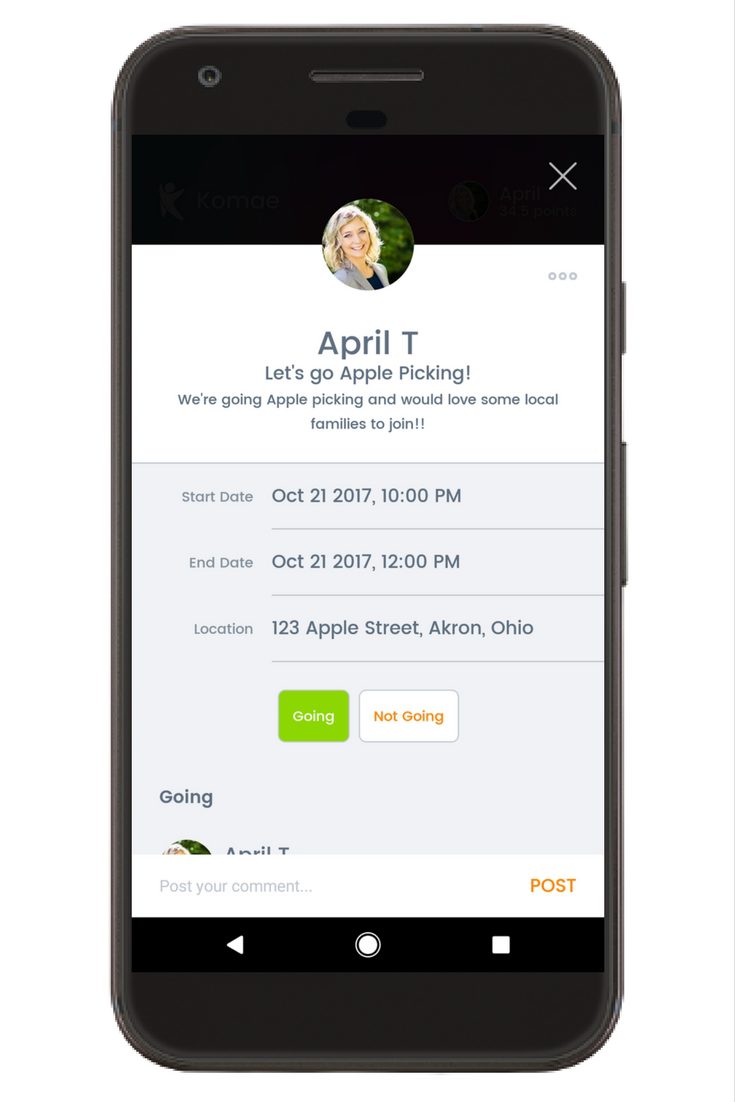 Schedule Playdates
Hang out with your friends while your kids hang out with their friends. Everyone wins!
Whether it's to foster deeper friendships, or to widen your social circle, playdates are a win on Komae. With just a few clicks you can invite friends new and old to join you for a stroll at the zoo or a trip to the park.
Invite an old friend. Invite a new friend. Invite your whole village. Invite an entire group. The choice is yours.
Coordinate Groups
Groups are local organizations, clubs, schools, neighborhoods, and more.
Join a Group so you can see the members list and quickly invite people you trust into your Village.
Are you the leader of a Group? Create it in Komae today! As the administrator, you can set the description and filter the members.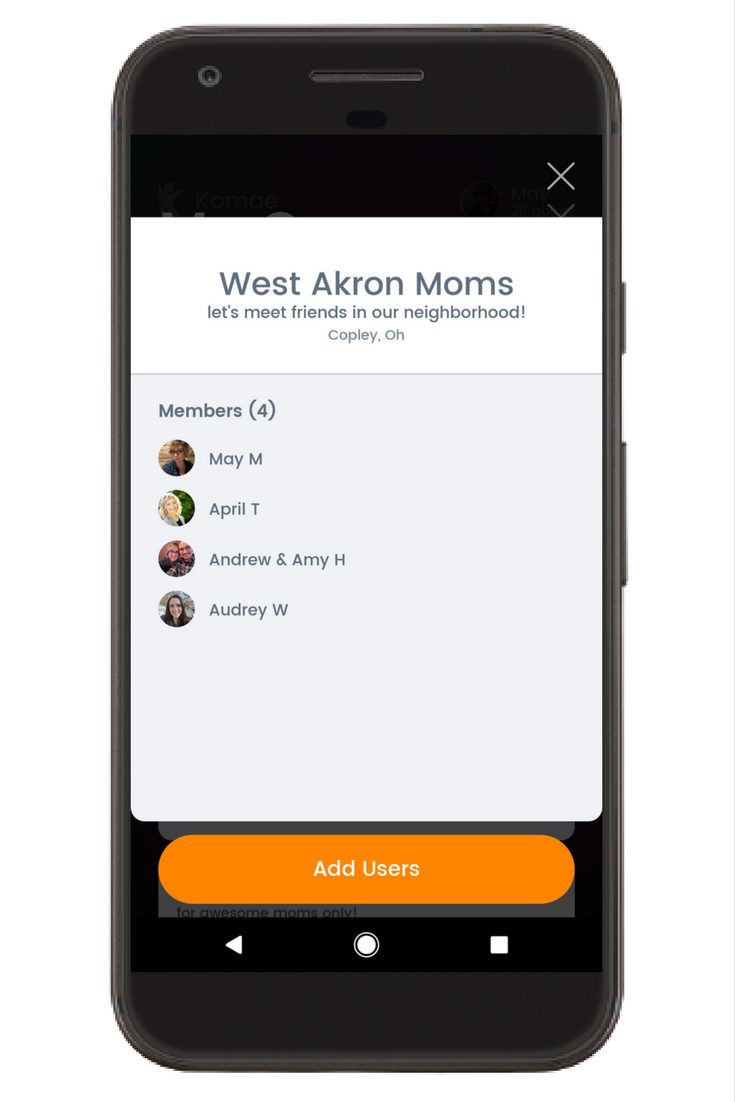 Take your village to the next level with Komae Premium
What are you waiting for?