Komae's Care Packages mean 

childcare support belongs to everyone

, from club to company.
Sign your Group up for one of Komae's three Care Package tiers to get your private access code, exclusive point card discounts, and bunches of bonus points to use for free swaps* for you and your friends … and your classmates, club buds, and coworkers!
* Parents who sit back on Komae get their care forever free. Don't have time? We have options for that.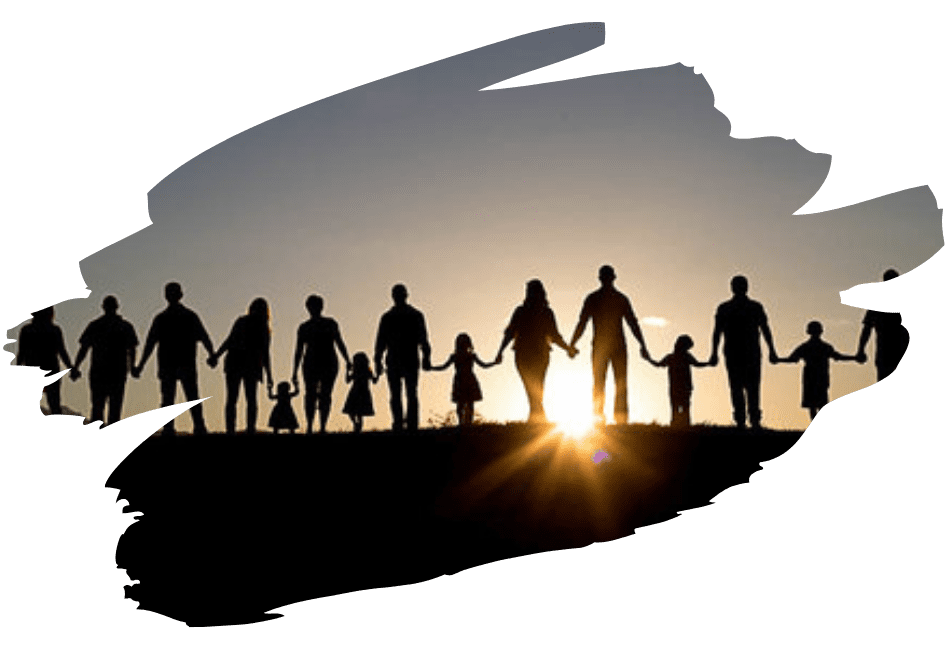 Adding a Care Package to your Group gives your members what they need to
get the most out of their co-op.
Pricing
Anyone can create their own open or closed Group on Komae forever free. But only Care Package members get a private access code for hands-off admin, juicy point card discounts for those times you can't sit back, and free bonus points every month to splurge on free sits. The most trusted, the most affordable, the most flexible.
Start.
Anyone on Komae can start their own group.
One open or closed group for you to administer

Unlimited members

No point card discount ($15 per point)

No free points per month

Standard email support

Live Q&A discussion groups not available
Just Us.
For neighbors, clubs, and microbiz. Or just you and your friends.
One closed group with private access code

Up to 20 members
33% point card discount ($10 per point)
1 free point for every member, every month

Priority concierge support

Free tix to live Q&A discussion groups
More Us.
For preschools, churches, apartments, and small biz.
One closed group with private access code

Up to 200 members
66% point card discount ($5 per point)
2 free points for every member, every month

Priority concierge support

Free tix to live Q&A discussion groups
All of Us.
For schools, counties, orgs, and mid-size businesses.
One closed group with private access code

Up to 1,000 members
93% point card discount ($1 per point)
4 free points for every member, every month

Priority concierge support

Free tix to live Q&A discussion groups
Need more? Enterprise clients customize their Care Package and get access to workshop series, job shadows, and internships. Learn more.
Frequently Asked
Questions
Why do families love Komae?
In Greek, Komae means Village. For you, Komae means free time. You hand-pick your trusted friends and family to join your Sitter Village and schedule sits. Rather than texting around or feeling guilty about asking for a favor, Komae lets you ask your entire village at once, and you pick the offer that's right for you. Then instead of dollars, you swap Komae Points, so the sits are free and fair. 
The kids get playdates. You get trusted, affordable, anytime care.
"Be the village means being there for one another and helping each other out when they need it the most. My son had a cold and my original babysitter pulled out. Audrey stood up and took both my kids for the afternoon. Komae is an amazing helpful tool for any mother whether you're working or you're staying home." ~ Komae parent
Why do friends and clubs love Komae?
95% of all successful sit-swapping families are in at least one Komae Group. Create a Group for your school, daycare, closest friends, work buds, or soccer club, and send them an invite. Then when you have a need, you can ask the whole group at once. (Or even better, offer!) The Group can be "open," so anyone can join, or "closed," so each member is approved before joining.
When your small Group adds a Care Package, everyone in the Group gets the benefits! Heck, even if you make a Group just for you, your free point makes back double the cost every month!
"Be the village means to build a supportive community of friends around you who you trust with your most prized possession, your children.  That's what I've done using Komae, and I've just been able to create this amazing community to lean on whenever I need them, ready to take care of my kids the way I do." ~ Komae parent
Why do businesses love Komae?
80% of employers have not been able to offer deeply-needed childcare benefits; too complicated, too expensive. Now you can.
Cooperative care on Komae enables your staff to self-organize to help each other meet their childcare needs. Because it's families helping families, co-op care is never closed, so nights and weekends are covered. Because families trade points instead of dollars, there is no cost for families who sit back, so parents of all incomes get support. Because Care Package tiers are based primarily on features (and only widely on size), you can cover full-time, part-time, employees, contractors, interns, students, and spouses at no extra cost.
Cooperative care stands alone or fills the gaps in your existing offerings, no matter your size. We currently support businesses representing over 500,000 employees, from 80,000-strong universities to family-forward cafes of 12. Our mission is to make foundational childcare benefits available to every workplace. (If you need something you don't see here, tell us. If we can't make it work, we're not doing our job.)
"Komae has allowed me to go out more when I otherwise wouldn't. It has saved our family money, and it has helped alleviate my husband from having to come home from work to help me." ~ Komae parent
Why do nonprofits love Komae?
When families give and receive in kind on Komae, their care is forever free. And if a family can't sit back to earn free points,
extra points
are available for sale. But what about our low-income families that may not have time to sit back or budget to buy care?
Komae's Care Packages are designed for increasing levels of support. When you create a Group and sponsor a Care Package, every member of your Group gets access to the benefits, all the way to 4 free points per month (that's a whole afternoon) and just $1 per point for sale (about a dollar an hour) if they need more.  And they get that without subsidy forms or waiting periods; when you distribute the private access code and your members join the Komae Group, they get immediate access to the Group, its discounts, and the Komae network of sit-swapping families.
"My husband often has opportunities for side jobs when he's off his regular shift days, and it's been a blessing to know that he has been able to get the time he needs to do it as it arises." ~ Komae parent
What is a "closed" Group?
Groups on Komae can be "open" or "closed." An open Group is open for anyone to join. A closed Group requires approval to join and creates an exclusive, trusted circle. A starter closed Group is managed by an admin, usually the parent who created it. When you attach a Care Package, you get a private access code that lets you go hands-free; new members gain access with the code, and Komae will help out if someone forgets. 
What are "points?"
On Komae, families take turns watching each other's kids, and they exchange points to keep it free and fair. You sit for me, I give you points; I sit for you, you give me points.
One point is about one hour.
Families earn free points by babysitting for other families. If you have extra, you can cash them in. If you run out, you can buy more. (And when you're part of a Care Package Group, your access code gets you discounts.)
Can I cancel anytime?
Yes. If you choose to end your subscription, your benefits will continue until the end of your month, then your Group will convert to a starter closed Group, the Group admin will resume responsibility for managing new members, and point benefits will cease.
Is there a contract?
Joining Komae, creating a Group, and attaching a Care Package are all subject to and governed exclusively by Komae's Terms of Use.
If you have specific needs with regards to contracting, reach out via our Enterprise programs for custom Care Packages.
What are you waiting for?