Some people tell us they aren't sure they need Komae because they really don't use babysitters anyway.  This day in age, Grandparents often play a huge role in helping care for children when mom and dad can't.  And parents are willing to skip their plans or take their kids along for the ride when a babysitter isn't in in the budget.  This isn't a bad thing, but what if there was a higher quality of family life waiting for you with Komae?  A way to still enjoy the little pleasures in life?
With Komae, we are reinventing babysitting.  It is our vision to reduce the stress, guilt, and cost of finding trusted care for your children.  Not just for the big things, but for the little things too. Audrey and I find that we're better to our children when we've had the opportunity to rest and take care of ourselves.  Before Komae, we would struggle through the busy-ness of life asking for babysitting only when we needed it.  Paying for a sitter, or asking a favor from family, sounded rude if it was just so we could relax.  But with Komae, all of that has changed.  We can now take more guilt-free breaks to recharge, so that when we're back with our kids, we can give them the best of ourselves.  And while we're taking care of ourselves, our kids are having a blast playing at their friend's house.  Getting a chance to socialize with kids their age under the supervision of another parent I trust.
Here are three creative ways real life moms in our Komae Pilot Group have used free babysitting to recharge.
A quiet hike.
One of the moms in our group had been home for 7 days straight with her three year old twin girls.  Dad was out of town, so mom was a little past exhausted, and understandably so!  She could have chose to tough it out which would have likely resulted in frustration, yelling, and tears for all involved.  Instead, she simply posted a request asking if anyone was free for a few hours that evening to watch her girls while she took a quiet hike to reset.  And guess what?  Within minutes, the request was snatched by a friend, the kids had fun playing, and mom got a little peace and quiet.  When she picked up the kids, she was refreshed and ready to be the best mom to her little girls.
A trip to the spa.
Someone gave this tired momma a gift card to the spa to treat herself to a pedicure.  But it just kept sitting in her wallet waiting to be used.   See, before Komae, she would have felt guilty asking someone to watch her kids so she could go to the spa.  I mean, that'd be selfish, right?  Not with Komae!  In fact, with Komae, her friend was excited have her kids over to play.   Because while this mom was out getting a pedicure, her friend was at home making Komae points for the next time she needed some time to herself.
Going on a date with Grandma and Grandpa.
Perhaps you read our blog about going on a free date night with your husband.  This is by far, one of the benefits of Komae that we are most excited about.  But what about going on a double date with the people who are usually doing the babysitting… Grandma and Grandpa?  One couple in our Komae Pilot Group took the opportunity to drop the kids off to play with friends, while they enjoyed a nice dinner out with the husband's parents.  They couldn't remember the last time they were able to sit down and have an uninterrupted conversation with the four of them, but thanks to Komae, that was their new reality!
If that's not enough relaxation for you, how about going to the doctor's office by yourself, or taking a vacation to Target?  While these things can be done with kids in tow, isn't everyone a little happier if the kids have the opportunity to play with friends instead?
Tell us in the comments below how you would like to use your free time when the Komae app is up and running.  Then hop over to Kickstarter where you can sign up for Komae and be one of the first to use this life-changing app!
Update 3/17/16: As of October 19, 2015, the Komae app was fully funded on Kickstarter!  Beta testing is scheduled to begin in April 2016.  Space is limited, so request an invite today!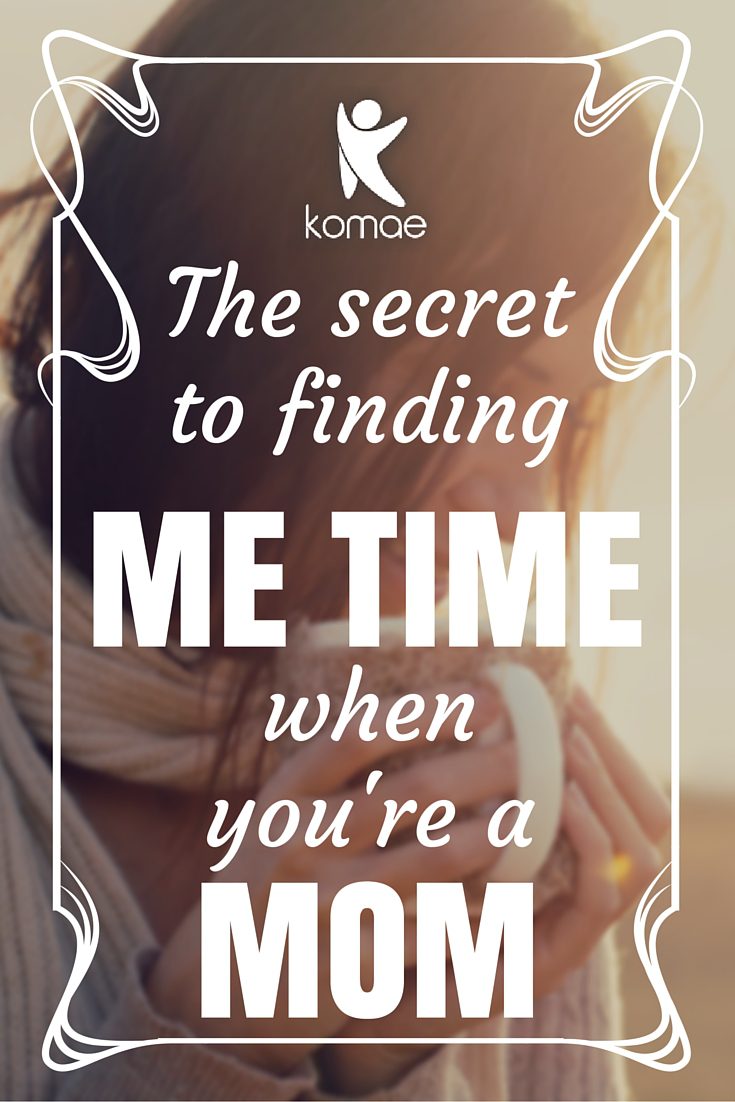 This error message is only visible to WordPress admins
Error: No feed found.
Please go to the Instagram Feed settings page to create a feed.
What are you waiting for?