Shopping this holiday season is looking different! Instead of window shopping and malls, we'll all be masters of the online cart. (I wonder if it's easier to tow kiddos past the toy aisles or to stay awake at our laptops after everyone else has gone to sleep! ;) 
We want to share with you some of our favorite brands from 2020. These are our most popular friends from this year's Komae Cash-In's (so we know they're loved not just by us, but the Komae families, too!) 
Here's our ultimate Top 5 gift guide for the family, friends, kiddos … and you.
PlayMakers and Co. sells these amazing playdough box kits for little ones to get creative and play independently while you're working from home, getting the laundry done, or (gasp!) reading a book. They come in different themes from dinosaurs, princesses, cupcakes, farm animals, and more. They even have Christmas and Hanukkah themed boxes for the season!
(See the kit in action on last summer's Facebook Live!)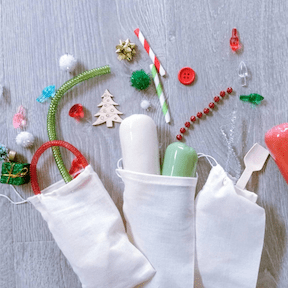 Maybe educational gifts (toys!) are this year's theme! Lovevery is the toymaker for kids 0-4, with kits made for each stage of development for your child that encourage fine motor skills and brain growth. Grab your play-based learning toys here to get free shipping!
(We talked about teaching math with toys like Lovevery in this blog.) 
(When using our Lovevery links, we may make a small commission this holiday season)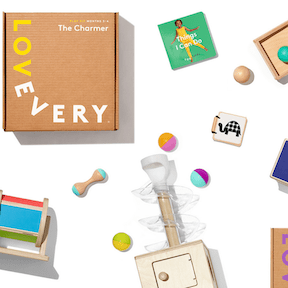 Do you have friends starting the path to potty training? Help save them from midnight messes with Peejamas. These are exactly what they sound like … pajamas with built-in absorbers to help learning littles stay dry through the night. This is one time clothes for Christmas is fun for everyone!
(We took a "hike" with Peejamas this fall to learn more about them!)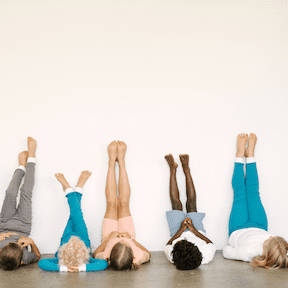 Pajama Pets was one of our very first Cash-In friends, and they're still one of the biggest favorites! Another educational learning tool to teach kids to love doing chores! Okay, maybe not love chores themselves, but to love the fluffy ritual of getting in and out of bed with pj's lovingly rolled into their cuddly. Get a pig for you and a turtle for your kid's best friend!
(We love the story of "Grandma Quell's" first hand-sewn Pajamas Pets. Read it here.)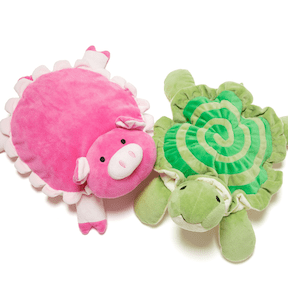 Shopping for your parents pals … or just for you? OY-L is an Akron-born company (just like Komae!) that sells 100% natural luxury skin care products. They are plant-based, fighting toxins, and a lovely way to spread some holiday cheer on those lips. Grab a cute lip balm or a luxurious body butter … surely as soft as a babies butt!
(Want to learn more about their mission? Check it out here.)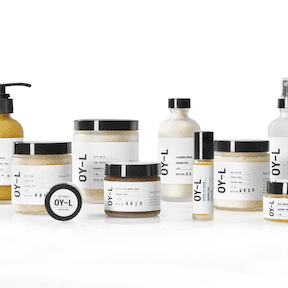 Whatever you're looking for this season, we're sharing products for you to stay present and give presents. Be intentional this season, give and receive in kind. Each one of these products is made by a small business. Don't forget to shop small, whether it's from our Komae Gift Guide or local businesses in your area. We wish you the best, most relaxing holiday season at home with your close loved ones. <3
If you're looking for some additional ideas, check out our Pinterest board here
This error message is only visible to WordPress admins
Error: No feed found.
Please go to the Instagram Feed settings page to create a feed.
What are you waiting for?