Whether you obsessed over your TI-89 calculator or lost interest in math when they taught you "pi" wasn't something you could eat, the whole range of parental computative skill is above-and-beyond adequate for teaching our toddlers. (And our olders!)  Here are some tips for using what you've got and what you love to build that strong math foundation without them even knowing they're learning.
Sorting the Laundry, Oh So Helpful, Oh So Math
Okay, maybe less helpful, but definitely patterns and relationships! 
Ask your youngest to match a pile of socks. Two years old is about the time many children start seeing same and different between objects and can put patterns, especially colors, together. 
Have your next oldest make the piles for Mom, Dad, themselves, baby. Relationships like bigger and smaller (and chunking them into categories, like by person) is also basic math. 
Getting older? Get fun with the patterns. Have them line up each t-shirt from longest to shortest and give yourself the opportunity to prune! Hopscotch those shorties right into the give-away box!
Talk Nerdy to 'Em
We thought ours had relationships nailed until some game asked her to find "greater than," and she was stumped (and frustrated!). 
A lot of math is language. As your kiddos get older and get the concepts, up the stakes on the words you use. "Bigger" becomes "more than" becomes "greater than," and they get three for the mastering of one. 
Got Tape? Got Stuff? Chart it!
One box of blocks can be sorted by color, shape, size. Line the sorted piles up next to each other and you have a graph! You don't have to call it a graph or label any axes for your kiddo to start visualizing more and less or longer and shorter.  
(Don't hesitate to add those big math-y words for your olders. I remember my dad trying to teach me derivatives on a napkin in an airport when I was, like, 12, and I had nooo idea what he was talking about. But I still remember, and it made the concept not-so-scary when it finally popped up in high school.)
Trying to cook while your toddler pulls all the food out of the fridge? Cool! Fine! Plop some tape lines on the floor (or just use the tiles) and let them sort that stuff, too.
There are Lots of Ways to Count! (And Aren't All Kid Games Counting Games?)
She loves to jump on the couch. So we made it a counting (I mean, contest!) game, and she goes as high as she can! Once we got past 100, we counted in Tagalog instead, then French, then Swahili. Still working on Swahili. (Fun for kiddo, fun for Mom.)
She loves hide and seek! Instead of 10, we counted to 20, then 30. Then between 50 and 70. (And, yes, we do other languages here, too.) Count by 2's, by 5's, by 10's!
You (Already!) Got This
Lots of these ideas came from Lovevery, loving toymakers of play kits for kids 0 – 4 that bolster exactly this type of play-based learning. (For more ideas and the gear to with them, follow any of the links above to their blog.) 

I want to leave you with my favorite lesson from Lovevery: "This is very complex, and every child's mathematical journey is different." 
Just like every parent's own enthusiasm for math is very different! Whatever simple gimmicks you throw into your daily routine to up your math game, just make sure they're the ones that make you laugh. 
Because to be a kid is to be a kid that's learning, no matter what you do. So just smile together, and you're pretty much there.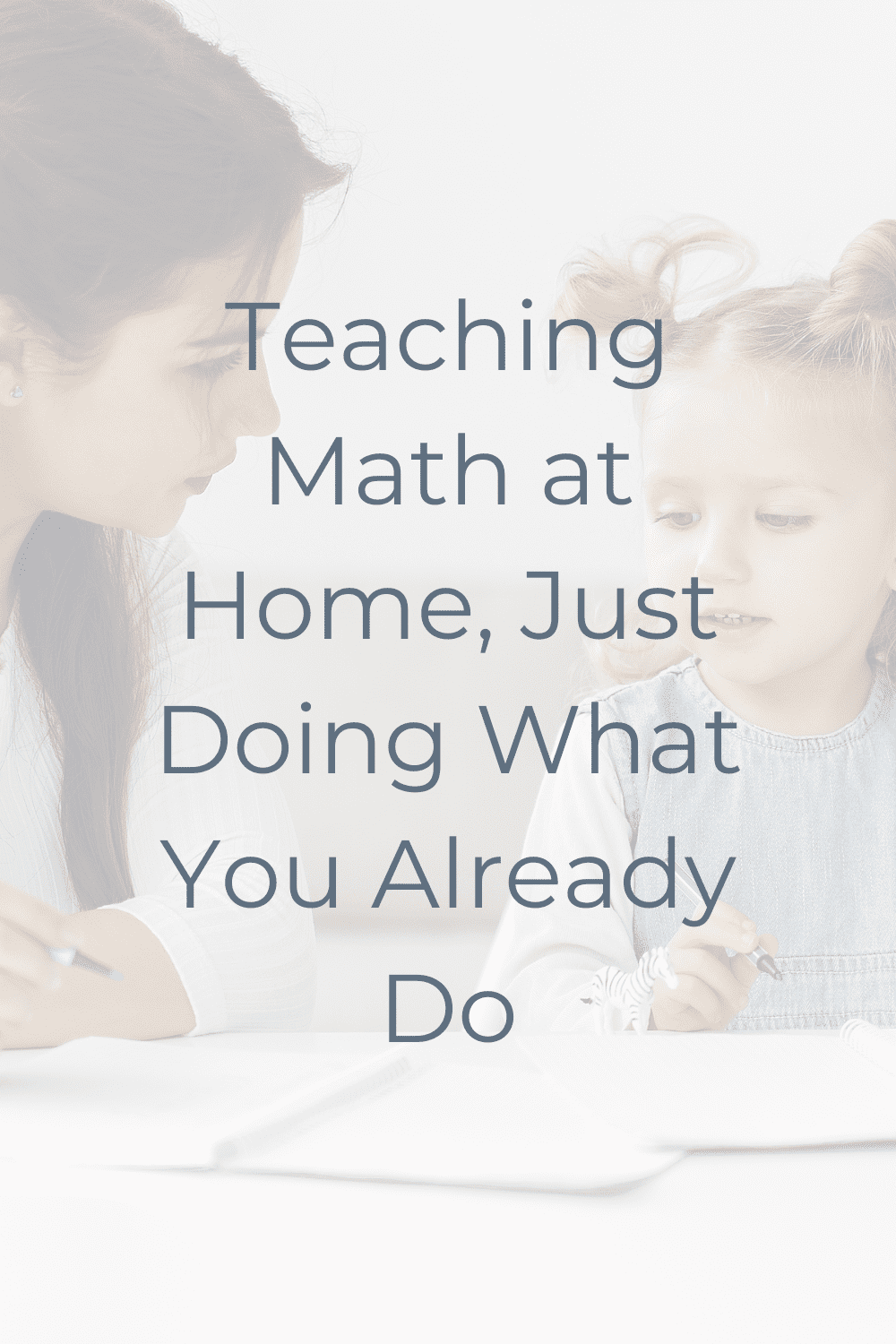 This error message is only visible to WordPress admins
Error: No feed found.
Please go to the Instagram Feed settings page to create a feed.
What are you waiting for?