"I'm talking about a little place called Asssspen"
It's one of those places that's hard to explain until you actually get there and see if for yourself. The pictures just don't do it justice. You can basically taste the air it's so fresh.
My boyfriend is a private pilot, so there's random times when he's somewhere super cool for a weekend and I can actually fly out there and hang out with him. It's pretty spectacular and I'm so happy we share a passion of traveling the world. So, I get a call on a Thursday this October, and he says, "hey, want to come to Aspen this weekend?" And I said, "where the beer flows like wine?!" I was totally in and so excited. I booked my one way, nonstop ticket from Cleveland to Denver for only $150 with Frontier departing the next morning.
DAY 1
Aspen is a few hours from Denver, so my boyfriend picked me up at the airport in his rental Jeep. Most of the time, being in the car for almost 4 hours is not enjoyable, but this time sure was. I have never seen anything so breathtaking and colorful. I was in awe the whole time. Seriously… I kept saying "OMG that's so pretty!" And then we'd turn another curve and i'd see a new view and scream "OMG not THAT is pretty!"  We drove Independence Pass, which was quite scary if I didn't trust the driver with my life. Up in the mountains, like way way up there, no guardrails. Plus, we hit a snow storm once we hit high elevation.
Once we began our decent down Independence Pass, we found a beautiful hiking spot. We walked about a mile and came across a lake. It was stunning and had me so excited for everything we would see this weekend when it wasn't snowing.
Once we descended even further down the mountains, the snow was gone and the sun came out. And my goodness was it breathtaking. One extreme to the next.
We finally made it to Aspen after really taking our time, stopping for hikes and plenty of photo opps. The town is Aspen is just so cute and quaint. It was everything I had envisioned, but I didn't realize it was so fancy. High end shopping stores, nice restaurants. Just a nice surprise when surrounded by wilderness and mountains.
We had to stop at a local brewery because that is something I always have to do where ever I go. The beers were fabulous, the company was great, and there were plenty of dogs to pet while you sipped and relaxed. We had two beers, and due to the elevation, we were feeling it and headed to our hotel in Snowmass, about 20 minutes away.
DAY 2
The next day, we got up early, put on our hiking gear, and headed to breakfast at Peach's Corner Cafe. We think we found the busiest place in Aspen, but it was absolutely delicious. We drank out honey, almond milk, fancy lattes, walked around a little street market, and drove out to Maroon Bells. It was $10 to get in the gate, but it was absolutely worth it.
There are a few different hiking options you can take, and Seth and I decided to be adventurous and take the four mile roundtrip hike to Crater Lake. I am so glad we did! It was stunning and such a fun experience. I was very surprised with the amount of children hiking this trail! Also a lot of dads carrying little little ones on their backs. What a fun family idea!
After that, we drove around trying to find a river spot for Seth to fish. We drove through some super cute towns such as Glenwood Springs where Seth bought some flies to fish with. After some time, we found a a few different spots to try. He didn't have any luck, but it was 65 degrees and all sun, so we just enjoyed our time outside.
That evening, we had a wonderful dinner at White House Tavern. The cutest restaurant with an awesome bartender who kept us laughing and happy and the margaritas flowing. Plus, that was absolutely the best chicken sandwich I've ever had in my life. No joke.
We really enjoyed our time in Aspen. The scenery was breathtaking, the food was delicious, and the company was even better. This is our new favorite fall trip. The offseason kept the crowds to a minimum and the prices cheaper, too. And those fall colors. Oh my goodness I have never seen a brighter yellow, those trees looked fake. On top of that, cell phone reception was basically nonexistent in the mountains, so it was really nice to full disconnect from social media and connect with my love.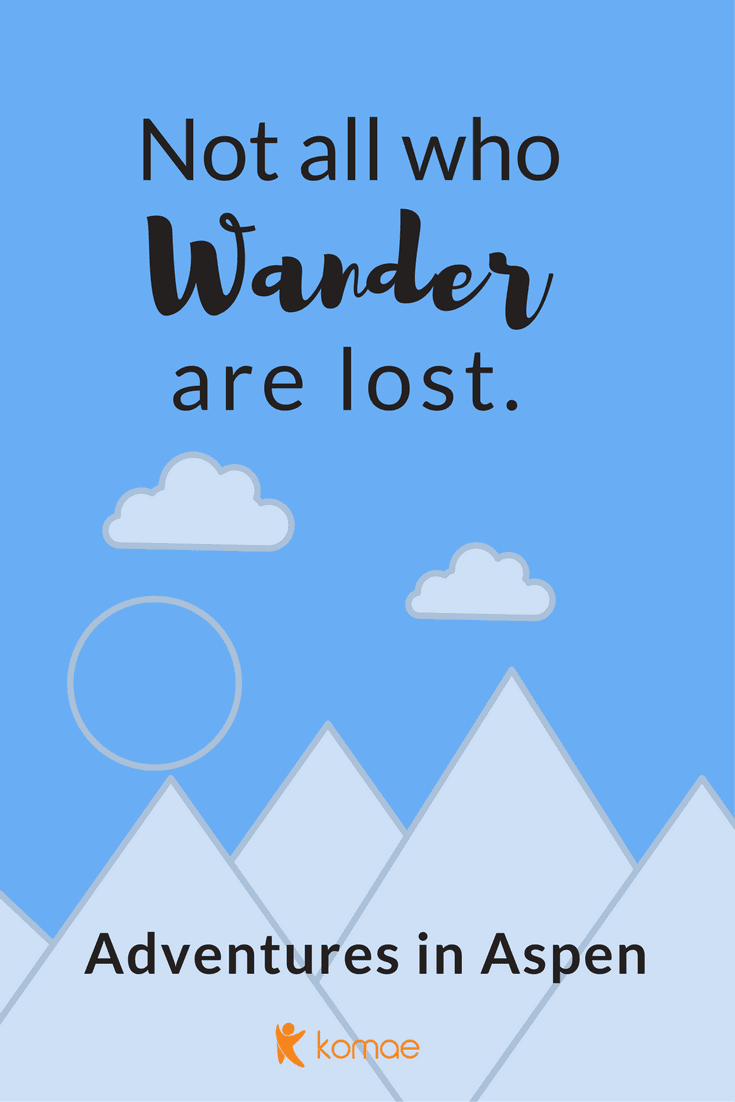 This error message is only visible to WordPress admins
Error: No feed found.
Please go to the Instagram Feed settings page to create a feed.
What are you waiting for?