Spring break is around the corner and for working parents, these changes to our regular routine can come with a reasonable dose of stress. But what are we to do? Take the week off to be with your kids? Schedule a vacation? Attempt to work from home while they kids play in the background? Pay top dollar to have a sitter step in for the week?
Equally so, spring breaks can be a source of stress for stay-at-home-parents as well. I know that here in Akron, Ohio, our kids hear 'spring break' and they believe it's going to be filled with swimming pools and sunshine. Reality is, the only swimming pools they'll be finding are the puddles left over from the snow thaw and the skies will likely still be gray, leaving us stuck inside for the last stretch before the cold weather says goodbye for about 90 days. #amiright
So, how can we make spring break a bit more magical this year rather than letting it rest an over-rated summer break tease? 
Take a Va(or stay)cation
If you're lucky enough to have the time available to take off work, let yourself say yes to a week at home or a week on the road and soak up the dedicated time with your kids. Embrace the time off and use it as an opportunity. Sleep in late. Stay in PJs all day. Bust out some board games. Wind down after bedtime with your spouse and a glass of wine. Essentially… clear your calendar and give yourself a break alongside the fam. Dare I say… #treatyoself?
Sit-Swap with Friends
Can't afford to take the whole week off of work? I hear you. Consider taking just a few days off and find a work friend (or two or three) who can do the same and take turns watching the group of kids. In this scenario, the kids get to party with their friends all week while each parent splits their time between kid-duty and work-duty.  Need an easy way to coordinate and keep track? Download the Komae app and get sit-swapping. It's free. And you'll love it. We promise. And we're also biased… ;)
Save Money on a Sitter with Komae Point Cards
Ok, ok. So you can't take any time off work during spring break. Too many deadlines or not enough vacation days to cover the other plans you've got in store for 2020. I see you too, friend. In these cases, we simply need to activate the village around us that can help us pick up the load a bit when our routines are thrown off kilter. So consider this…
What if you got on the Komae app and gave your Komae sit-swapping point bank an extra boost by purchasing a Komae Point Card? THEN, you could use those extra sit-swapping points to 'pay' your SAHP friends to watch your kids for the week. Think about it…
The kids get to play with their friends all week long. #par-tay
The SAHPs in your neighborhood have playmates for their kids, keeping the cabin fever at bay. Meanwhile, that parent is earning TONS of Komae points that they can use when they need a sitter. (Or when they want to cash them in for cool rewards) #yourewelcome
You get to go to work and keep your professional flow on track while spending significantly less than what it would cost to pay a traditional sitter.
You guys… here at Komae, we are on a mission to make sure all families and all parenting styles have access to free or significantly reduced rate childcare. And we believe that with the right tools and a little bit of incentive, that support can come from the village around you. We want to help you find that village. And we intend on helping you activate it. This is the very reason that we've released Komae Point Cards, allowing those parents who can't return the favor quite as often as their friends, to still participate in cooperative care within their community.
We're also apparently on a mission to use as many hashtags as one can in one blog. #sorrynotsorryigotcarriedaway
For real though. Be the village. Will you join us?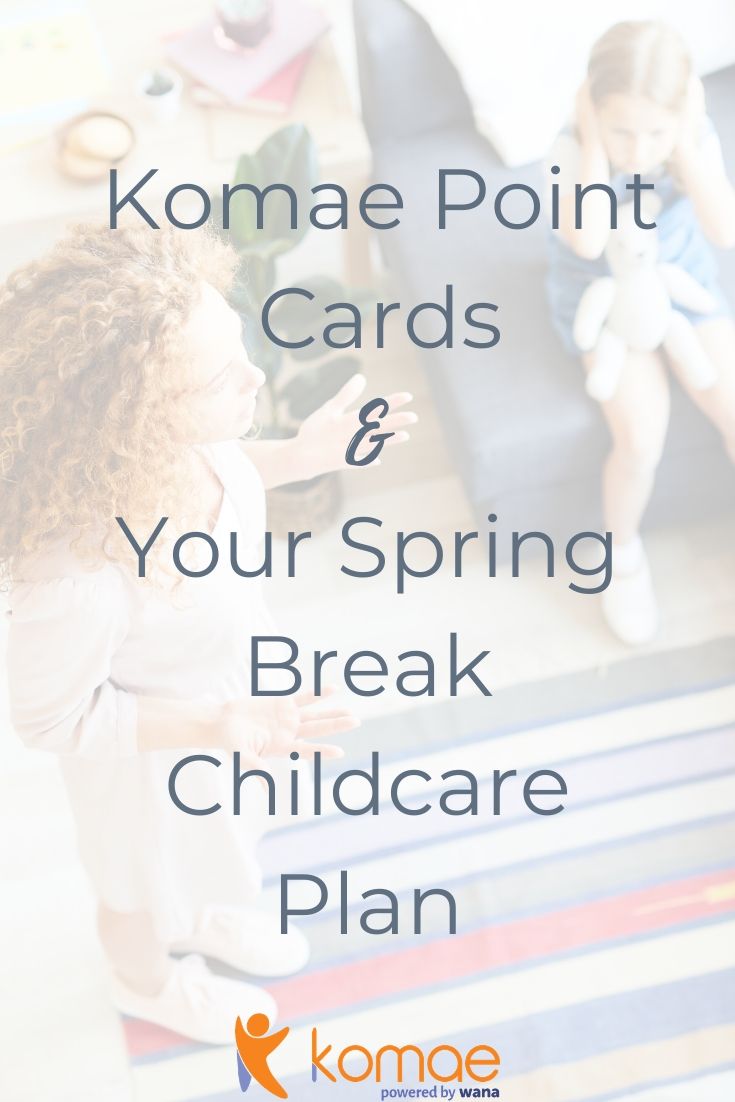 This error message is only visible to WordPress admins
Error: No feed found.
Please go to the Instagram Feed settings page to create a feed.
What are you waiting for?