In the spring of 2014, Audrey and I were two stressed out stay-at-home moms, each trying to run our own side hustle while maintaining healthy marriages, friendships, and self-care.  The balancing act of parenthood is no joke. And it can quickly leave moms and dads feeling defeated and depleted, making way for the dreaded and inevitable… guilt.  So we decided to do something about it.
Two Moms Solving Their Own Problem
That very spring, Audrey and I put together a traditional babysitting co-op between us and 10 of our closest friends.  We created bylaws, set up a private Facebook group, and drafted spreadsheets for the logging of sits.  We held meet-n-greets for the mommas, playdates for the kiddos, and handled all the administration.  It was a lot of work, but it was worth it because we were helping ourselves, our friends AND our kids.  Now that's a win-win-win!
After running this traditional co-op for a year, our 10 friends had exchanged babysitting 165 times (nearly every other day!) and had saved $10,000 in babysitting costs.  Woah. Wait.  What?  Yes, friends, it was as incredible as it sounds.  A year of "you sit for me, I'll sit for you," and a whole lot'a cash saved in the process.  Friendships were strengthened between the moms and the kids.  Marriages were strengthened because date night was no longer just a dream.  And parents were getting the chance to do a few more of the want-to's in life. It was glorious.  As we were beginning to catch the attention of other parents in our community, along with long-distance friends who were looking to recreate something like this for themselves in their neighborhoods, the wheels began to turn.
The Lightbulb Moment
That is when Audrey and I sat down, looked at each other, and said… what have we unlocked here?  How can we help more families experience free babysitting while still keeping the co-op safe and trusted?  Should we let more parents in? Should we sell our system of spreadsheets and PDF's? Should we teach webinars on how to run a local babysitting co-op?  None of these ideas were hitting the mark. We knew there had to be an easier way.
(Inserting our techy husbands into the conversation here…) What if we built an app?  Yes.  An app.  A place where every parent could hand select their own village, their social network.  Where, at the touch of a finger, they could let all of their trusted friends know when they were in need and those friends could easily let them know if they were available to help watch their kids or not.  Yes.  An app is exactly what we needed.
The Corn Maze of Entrepreneurship
Then began the next 18 months of our life.  How exactly do two stay-at-home moms go about developing an app?  Well, if we had really known the the answer to that, we may not have tried.  The mountain would have appeared too steep.  The demands would have been been rendered too costly (both in dollars and in time).  And we wouldn't have understood that the risk was well worth the reward. But lucky for us, as first-time entrepreneurs, we didn't know better than to throw our heart and soul into this crazy dream.  And throughout every step of our journey, our why has been stronger than every why not that could be thrown our way.
March of 2015 until September of 2016 was one big whirlwind that in some ways felt like a corn maze.  We completed a successful Kickstarter campaign, won 7 pitch competitions and began development of our product. As we hired and fired freelancers and agencies, setting and resetting deadlines, we weren't always sure if there was a light at the end of the tunnel.  All we set out to do was bring free babysitting to families around the world, yet we found ourselves in business meetings learning more about technology, fundraising, HR, business development and legal than we ever imagined.  We took every meeting and said yes to every networking opportunity. We participated in multiple business accelerators, the most noteworthy of all being Project Entrepreneur in NYC.  All of this while, yes, still being stay-at-home moms.
We had good days and bad days.  Sometimes we ran miles.  Sometimes we were walking zombies.  Whatever the case, we put on our heels and kept on going because we were mompreneurs and nothing could stop us.  Audrey said to me once, "People always told us it would take twice as much time and money.  What I didn't realize is that it would make us twice as strong."  And that it did.
Now You're Invited
So in September of 2016, Komae was finally ready to launch into beta testing.  We started by releasing a web version of what would become our mobile app.  We invited our original co-op, expanded out to our Kickstarter backers, email subscribers, and finally… social media. Relying purely on word of mouth growth, we let Komae spread organically.  Constantly interviewing customers, listening to their feedback, and iterating accordingly, we fine tuned our product and launched into the app stores at the start of 2017.
Komae is the app that is changing parents lives. With this simple app, we are bringing to you what every mom in that co-op had- unlimited free babysitting from friends you already know and trust. With just a few clicks, you can build a profile, find your friends, and request your first free sit. Instead of cash, you're exchanging points with your friends! Audrey & I are two moms and successful female entrepreneurs who consider it an honor to place Komae in your hand, and know this little app is going to give you the encouragement and support you need as a parent. To get started, click here and download Komae!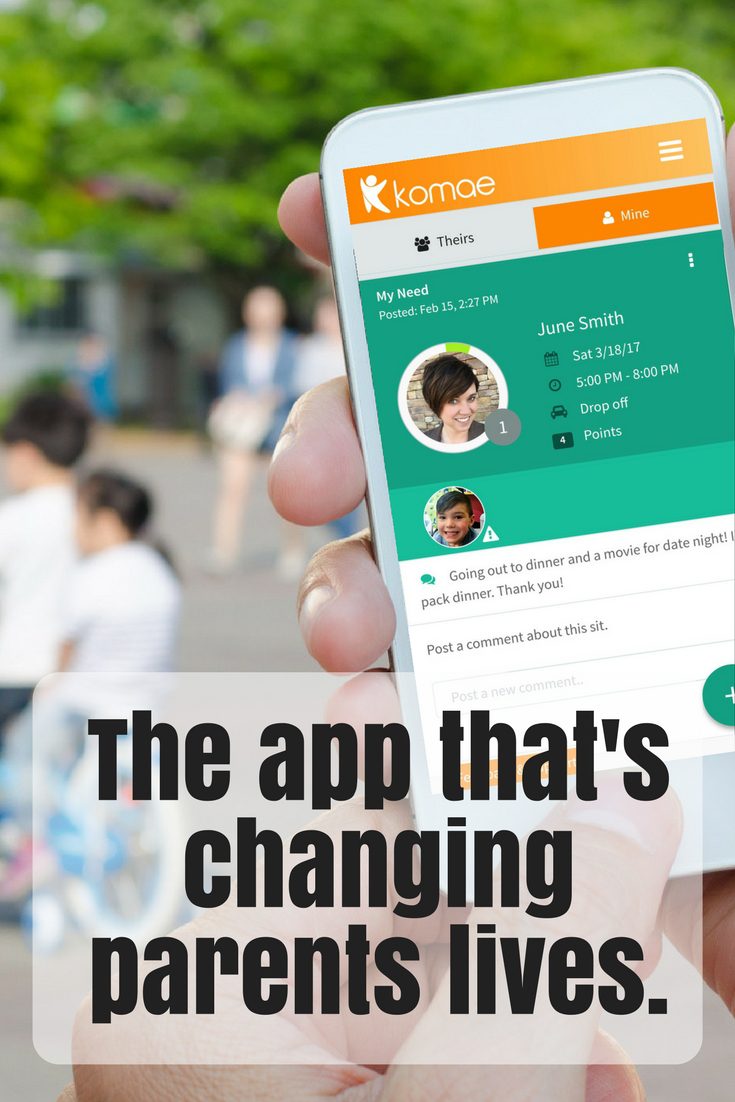 This error message is only visible to WordPress admins
Error: No feed found.
Please go to the Instagram Feed settings page to create a feed.
What are you waiting for?