"Fill the kibble bowl, give scratches, provide loves."
What a minute, that does not sound like the description of a babysitting request for a child! Is that babysitting or pet sitting?
We see pet sitting requests like this over and over on Komae. Not that we are surprised. It is a no-brainer that our busy, savvy parents started hacking our app so they could swap care not only for their kiddos, but also for their pets. You spoke, we listened. And it's time to let the cat out of the bag!
Drum Roll Please…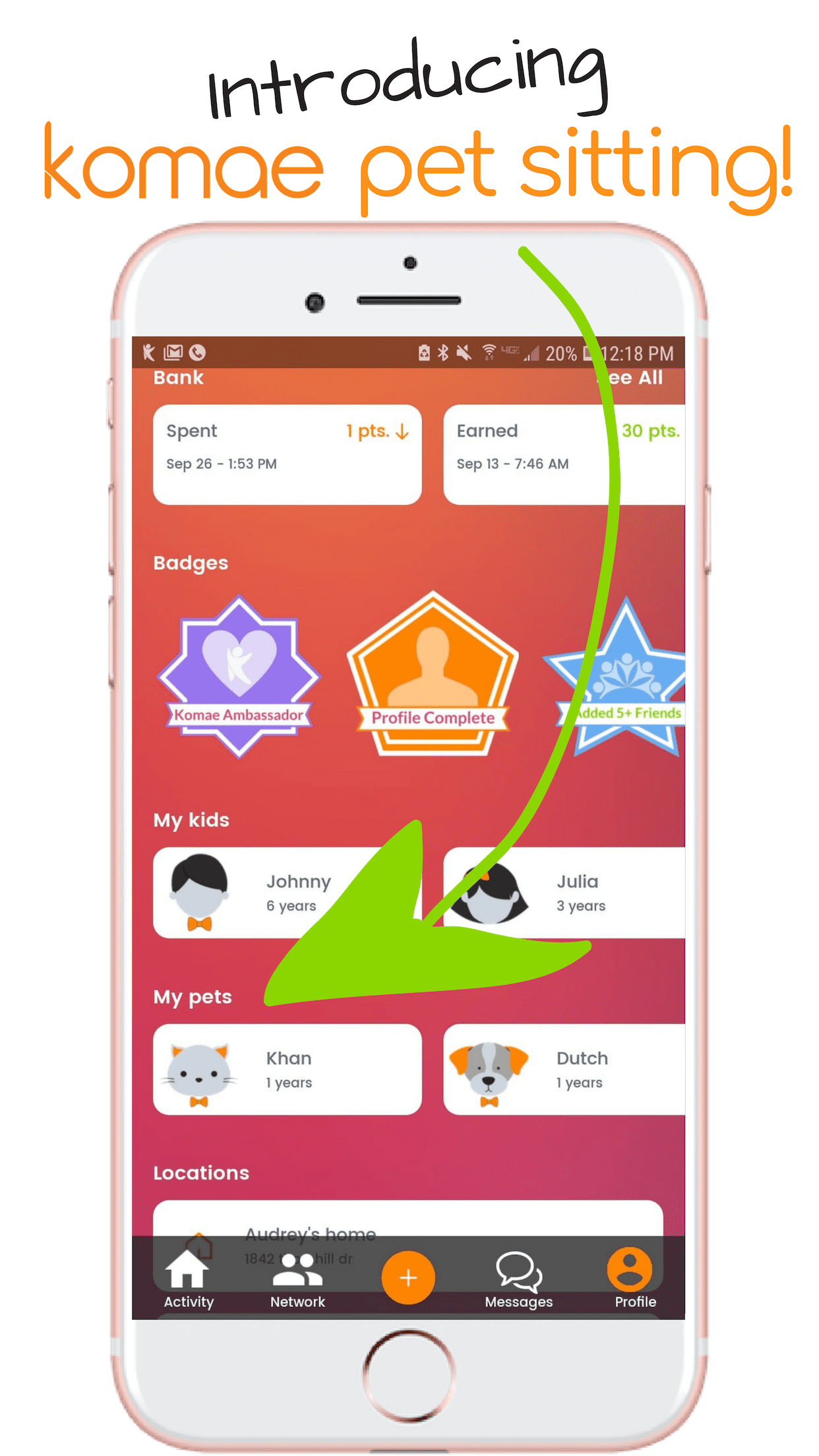 Yes, my friends, Komae is now the easiest way to swap care for the whole family, furry friends included! (And how cute are those little pet icons wearing bow ties?!) All you need to do is go to your Profile on the app, add your pets, and start making pet sitting requests today!
Oh, the Places You'll Go!
Here are a few ideas of ways to use Komae Pet Sitting, direct from the ideas of customers who have been begging for it:
"I need someone to let my dog out when I am called to stay late at work."
"Cat feedings and litter scoopings when we go camping for the weekend."
"We got a new puppy and I don't want to pay someone to come let him out, but I also don't want accidents in the house!"
"I travel often and need someone to water my exotic plants. (This was seriously a request. We can't make this stuff up!)"
We created the Komae app to help families fit more on their calendar and in their budget. And we are excited to see the places you'll go now that Komae Pet Sitting empowers you to coordinate pet care through your trusted Village.
Pet Parents Welcome
We were curious, so we looked up which pets were most popular in American households.

And we learned that 68% of American households have a pet. That's 84,600,000 households! Here's what's cool; you can invite people who have pets but no kids to join you Komae Village! We call them Pet Parents, because we know their furry bundles of joy are babies to them. Komae Points work for both pet sitting and babysitting!
Pet Sitting + Babysitting
Let's say you have a neighbor with no kids, who just got a new puppy. They work all day and need someone to let that puppy out. And let's say you are a stay at home parent with no puppy, whose little kiddos are begging for one of their own.

Now, thanks to Komae, your neighbor can post requests during the week for their pup that you offer to do, filling up your kids' "I wanna puppy" cup. And you can post a request on a weekend to get a date night out, which your neighbor offers to do, filling their "still a kid at heart" cup. And neither of you pay cash for care. Cha-ching!
Komae's cycle of reciprocity simplifies favors between friends, family, and neighbors. And let's remember that you can also add in professional, paid babysitters and pet sitters in your life, too. Truly a one-stop-shop to coordinate care for the whole family!
Tell the World
It's time to grow your Village! Who do you know who would love to use Komae Pet Sitting to swap pet sits? Invite them to join Komae, and remember to use the SHARE button on the app so you get referral credit! (5 referrals = $5 Starbucks!) Share your successful Komae Pet Sitting stories using hashtag #KomaePets. And of course, we love to see your #KomaeKids babysitting posts, too!
Happy [Kid, Dog, Cat, Plant, You-Name-It] Swapping,
Audrey & Amy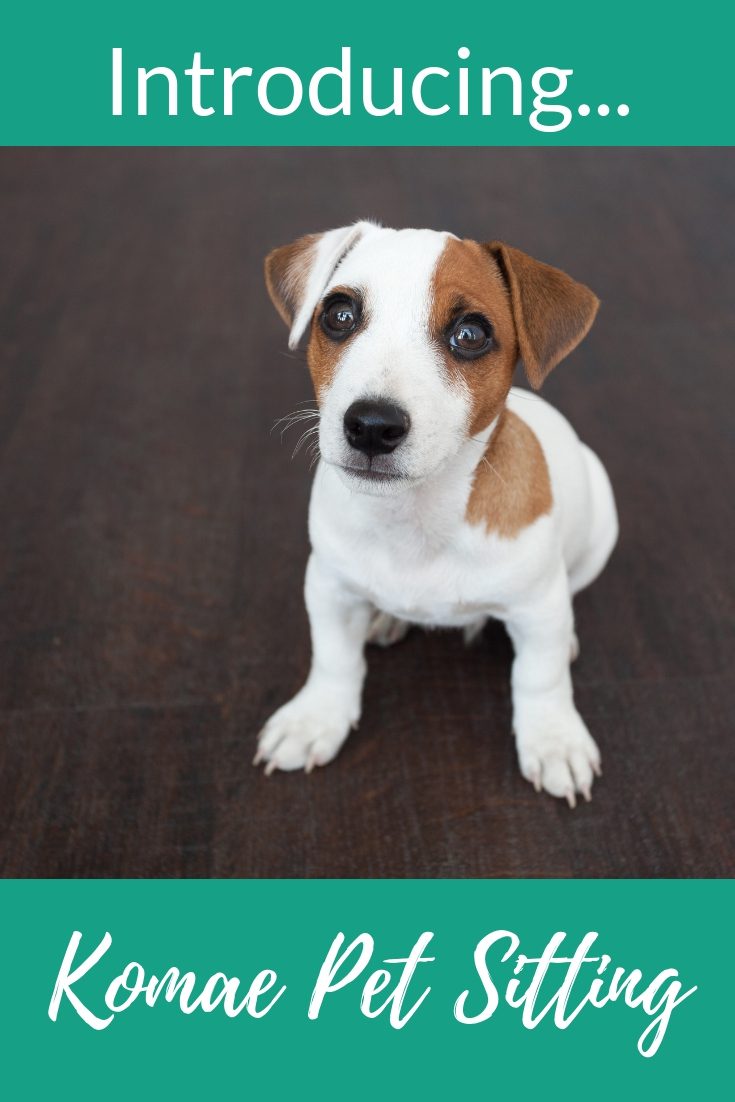 This error message is only visible to WordPress admins
Error: No feed found.
Please go to the Instagram Feed settings page to create a feed.
What are you waiting for?