Baking with your kids is so much fun… and rewarding once you get past the mess. Trust me moms. I know what you are thinking… is the clean up afterwards worth it? The answer is YES! The reward of spending that quality time with your little one in the kitchen and what they truly get out of the experience is worth so much more than those extra few minutes of clean up, take my word on that.
Getting your children involved in cooking is so important at a young age. I started baking with Sophia when she was just over a year old. It was around the holidays and I was baking and hosting like I always do. She had just started walking. She was a tiny little tot. She started talking well before she was walking so she was obviously very vocal about wanting to bake with me. I started small with her just letting her mix the batter with a spoon. Each time I would make dinner or bake in the kitchen Sophia would sit with me and would start to show more interest. As the years went by she started to grow in her abilities to help mommy. As her motor skills grew and her ability to listen to directions got better I would teach her new things and allow her to try new tasks in the kitchen.
I myself am OCD so I had to let go of how clean my kitchen was and grab hold of these moments and the memories we were making together. My kitchen counters have taken a beating with flour, fallen eggs, spilled milk, and tons of other messes. Just remember that's what vacuums are for! Sophia is now 3 ½, she likes to tell everyone how old she is and never ever forgets that extra half! She is so involved in cooking with mommy.
She helps measure, cracks her own eggs with no assistance, and is even creating her own recipes. Some of these toddler inventions are not so great, those we have daddy try… but some truly are delicious. Like last week she decided we needed to make an apple and grape pie with just a little bit of salt and pepper in it. You know what? It was so good I will always put grapes in my apple pie from now on. Who would have thought a 3 year old could have thought something like that up?!
It's all about the process and teaching Sophia independence and allowing her to be creative and use her imagination. I think parents are afraid to bring kids into the kitchen. I hear it all the time from people seeing my posts. Some worry about raw eggs and safety of washing hands or touching hot surfaces, but that's part of learning and teaching to follow directions. Sophia knows the things she can taste test and the ones that are unsafe… and she will tell anyone that a raw egg will make you sick. You will be surprised just how much a little one can absorb.
And of course, there is … that it is just toooooo messy… well I can't lie to you … it is messy! Cooking makes a kitchen a hot mess… and don't even get me started on the tornado homemade pizza makes!!! But there is nothing that can compare to a child that is proud of what they made… it is truly priceless…. And they want to eat what they made too!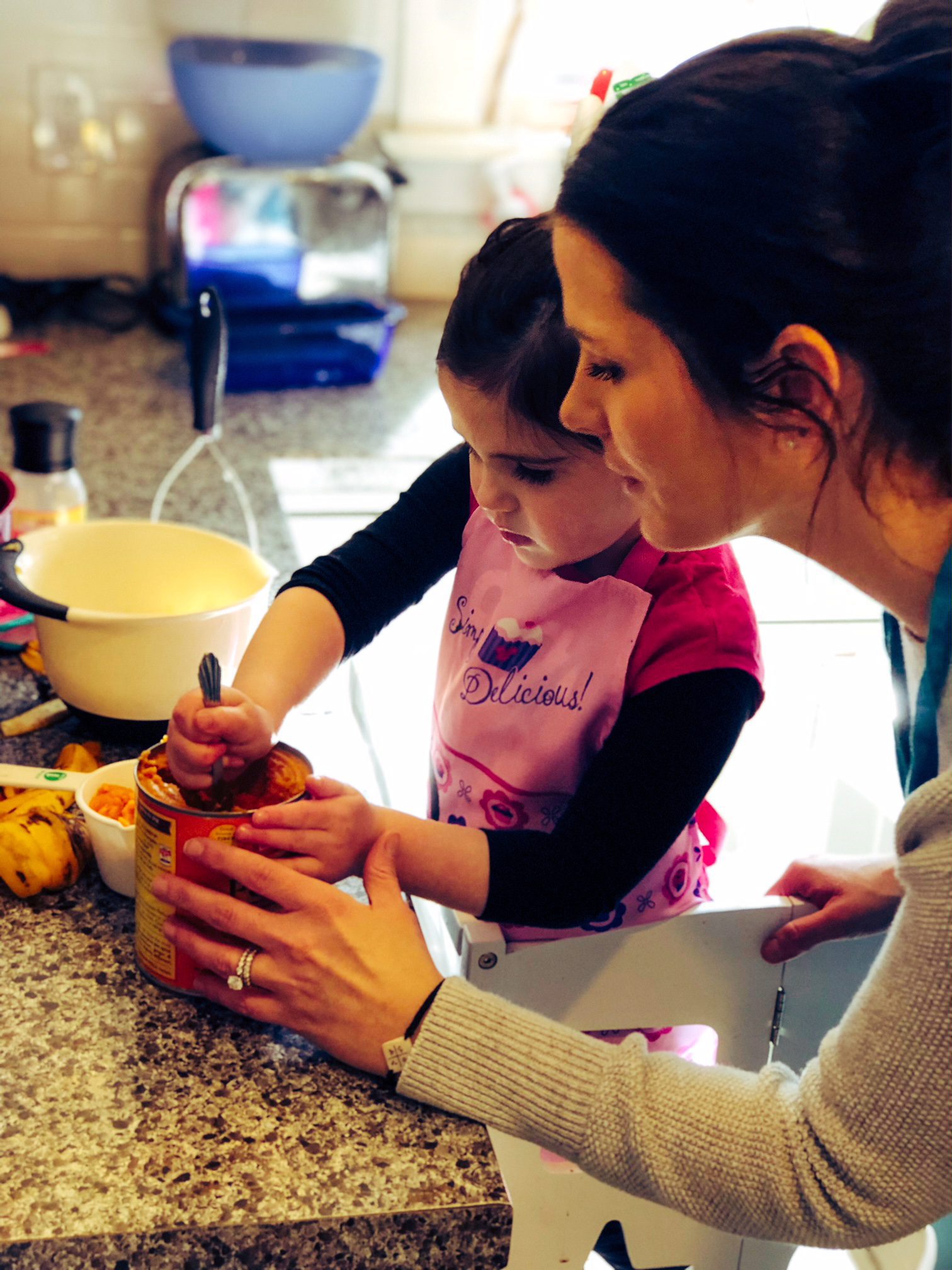 Sophia likes to create her own recipes so today I asked her what she wanted to do with the extra bananas we had left over from this week. I told her we were going to make an exciting recipe to share with our friends over at Komae and she would get to decide what it would be. She was so excited to make a banana bread, but this time she wanted to make it with pumpkin. We make a really yummy pumpkin bread in the Fall and she decided it would be yummy to combine the two together… and she was right! This bread was the most delicious and moist bread we have ever made! 
The house smelled better than if we lit a candle. I think it was the cinnamon and sugar topping that put it over the top. That was all Sophia's idea… and it was a great one! Sophia was so proud of the bread she made and couldn't wait to try it when it came out of the oven and cooled. This was a simple recipe with only a few steps and ingredients and is perfect to make with your little ones! We hope you enjoy it as much as we did!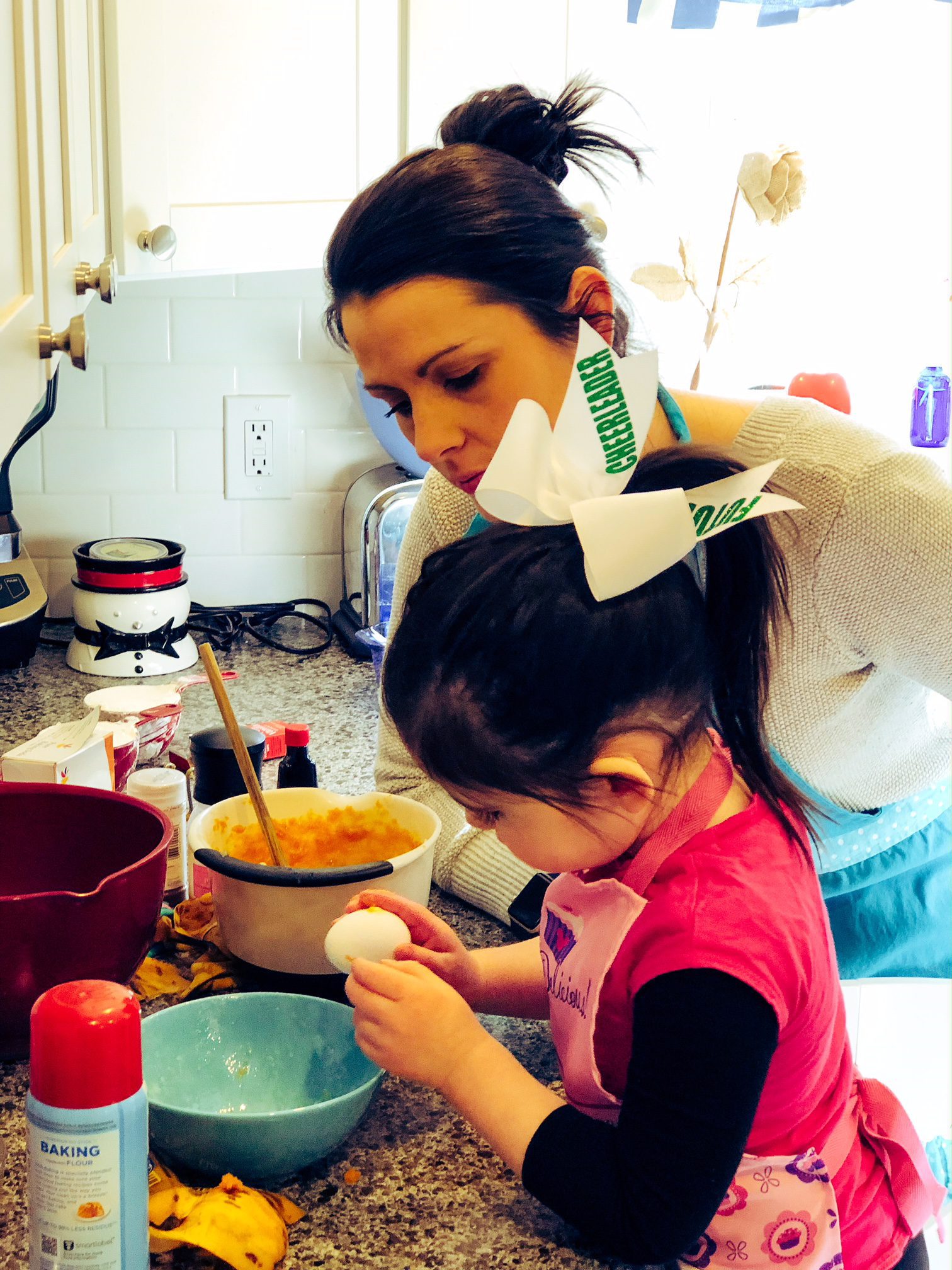 Banana Pumpkin Bread
Ingredients:

¾ cup pure pumpkin

3 mashed ripe bananas

2 cups flour

1 egg

1 stick melted butter

¼ cup milk

1 tsp vanilla

1 tsp baking soda

2 tsp pumpkin spice

1 teaspoon salt

¾ cup brown sugar
*for the topping*

1 tbsp white sugar

1 tsp cinnamon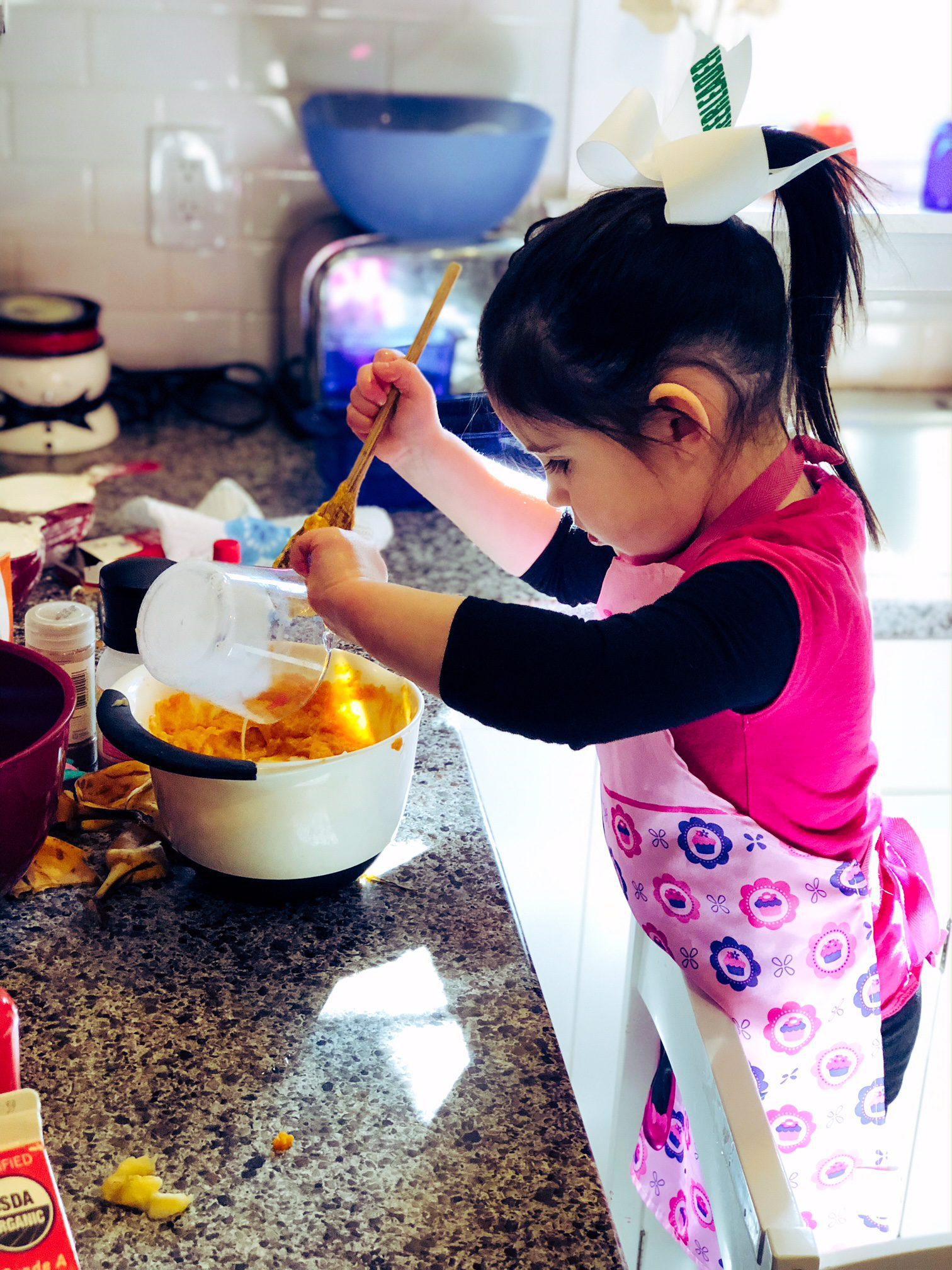 Preheat oven to 350 degrees. In large mixed bowl peel and mash bananas, add pumpkin and stir. Mix in melted butter, add in egg and combine well. Add vanilla, milk, and spices and mix well. Next, add brown sugar and salt, continue mixing and add baking soda. Slowly add in flour one cup and at time mixing well and scraping bowl.
Pour into sprayed bread pan and place cinnamon and sugar topping evenly on top pressing lightly into top of batter. Bake for 1 hour. Check center of bread to see if it is cooked. If bread needs more time, cook for 5 minutes and check again with a knife in center. It will be ready when the knife comes out clean! Let cool before cutting.
Enjoy!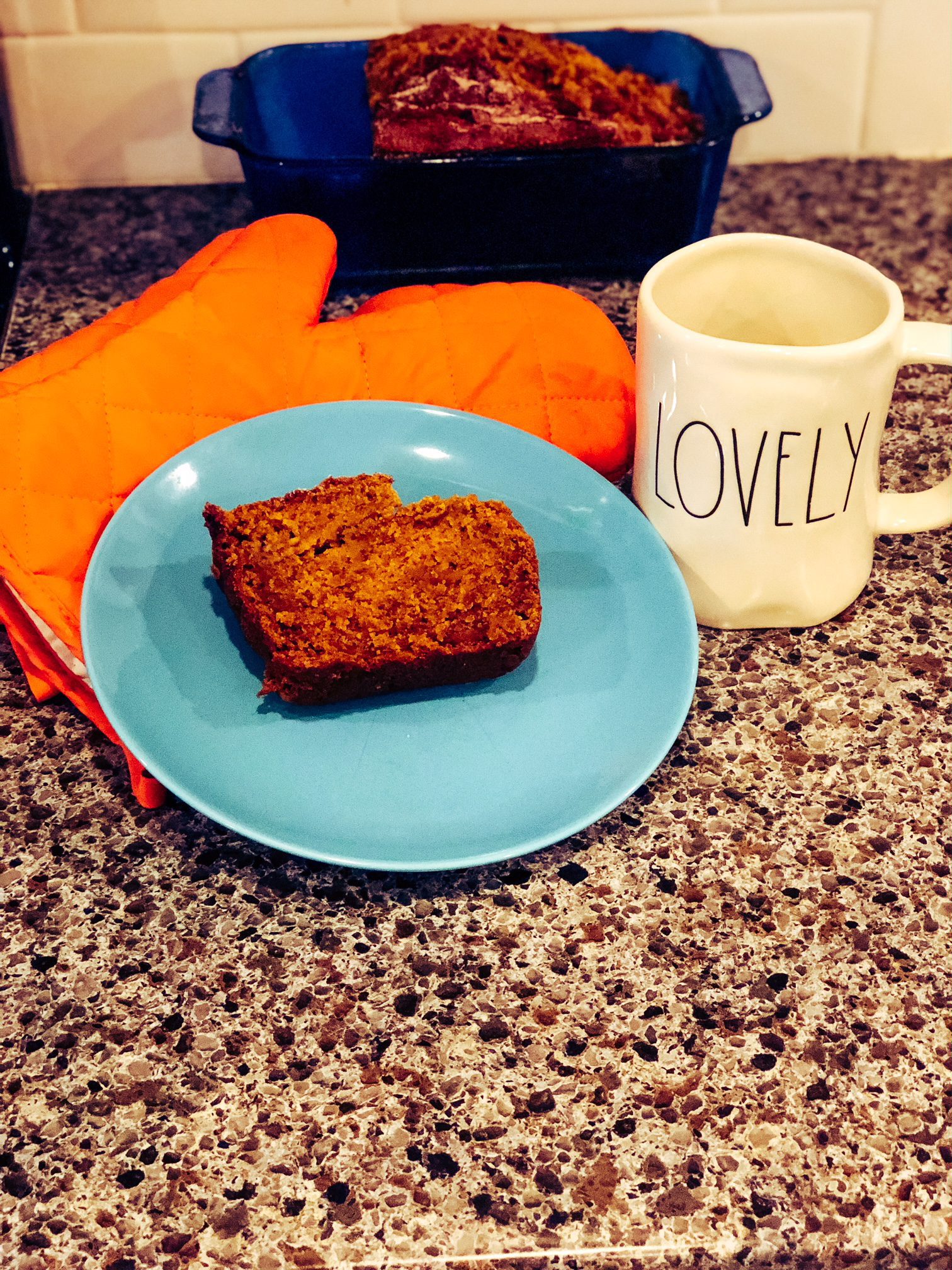 This error message is only visible to WordPress admins
Error: No feed found.
Please go to the Instagram Feed settings page to create a feed.
What are you waiting for?