I'm the wife of a computer gaming enthusiast and the mother to two video game monsters. If I spend just a few minutes on the world wide web, I can find an endless list of reasons that I'm the worst mother in the world. "If you let your kids play video games, they won't be socialized. They won't pretend anymore. They'll fail at school and they'll grow up to be violent." And those are just the polite things people have to say. I'll leave out the harsh ones.
I'm here to tell you why I disagree. I do let my kids play video games. I don't have black and white lines for how much screen time they're allowed on any given day. And I really don't mind that they dork out over YouTube videos showing them how to find all the secrets to their latest game craze.
Video Games Teach Strategy
My kids have become excellent problem solvers through their video game adventures. They started playing before they could read, so they had to run a game of trial and error when they couldn't understand what the screen was instructing them to do. They have to think critically to overcome challenges. And they come running to us proud as could be when they've succeeded, wanting to tell us every detail of the level they just conquered. Every single time, I'm impressed.
Video Games Can Spur Imagination.
Contrary to popular belief, I believe that playing video games can actually spur imagination rather than stifle it. My 7 year old is currently in the middle of writing a book that tells others how they, too, can find all the secrets in Super Metroid and my five year old has drawn incredible pictures of his favorite characters. I can't tell you the number of times I hear wild and excited children playing in the basement, just to go down and find that they're living out their favorite video games in real life. I'm talking racing around the basement pretending to be Sonic the Hedgehog or reenacting a round of Super Spike V-Ball. One of my favorites was finding them racing each other on Mario Kart; one on the TV and the other running circles through the room. Burning energy AND being creative? Yes please.
Video Games Foster Team Building and Sportsmanship
Playing video games with each other has made my kids better brothers. When playing competitively, they've both come to learn that you don't always win and that they can't complain if they lose or gloat if they win. I'm not saying they learned that seamlessly. There have been tears, time-outs, and weeks where the games were taken away. But they've come out on the other side learning how to build each other up and cheer each other on. And when they're working together on a multi-player game to overcome a challenge, they've come to learn to use each other's abilities to get further together. It really is an incredible thing to watch.
At the end of the day, my kids are doing just fine. Both of them are off the charts in academics and have top notch behavior at their schools. They both play well with friends and they respect others. Not to mention, they are being encouraged to learn how to read in an effort to play Legend of Zelda and when mastering bowling on Wii Sports, they are improving their hand-eye coordination. In our house, video games have been a win. But I will end with this…
It's ok if video games are not a win in your house. If they bring out or amplify negative behaviors in your kids, then by all means, don't have them in your home. Just please don't judge those who do. Because every household and every kid is different. You know yours, and I know mine.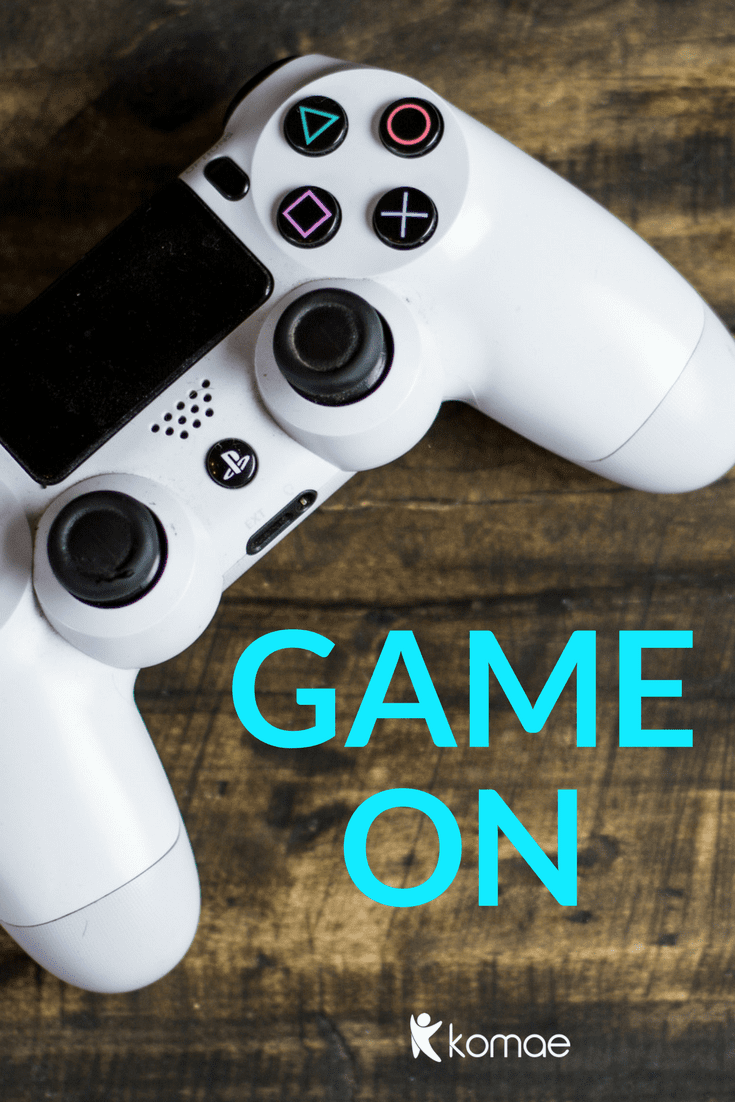 This error message is only visible to WordPress admins
Error: No feed found.
Please go to the Instagram Feed settings page to create a feed.
What are you waiting for?