Parenting is hard. Joyful!  But hard. And it's okay. You're not crazy. 
How do I know? Because these other mamas in my favorite mom forum told me so.
Parenting communities matter because together we normalize the experience of pulling our hair out over spaghetti on the walls (and then totally leaving it there overnight anyways). 
We admit to our littles one more time that it's work time and we can't play right now, and we wonder if we're the only parents holding back tears in that heartsore … and we're not. We're not alone at all, and somehow, that helps.
(And I've definitely copied all the great at-home holiday celebration ideas. "Pumpkin egg" Halloween hunting, check!)
Looking for like-minded parents to join for the journey? We checked in with some favorites to see what "community" looks like these days.
Communities are Smaller But Tighter
"What I'm seeing right now is that even though people, parents, moms, and even children aren't able to have the same community as they did previously, everyone is still figuring out how to create a sense of community," says Maria Hoey, founder of the OC Mom Collective. "A lot of that can be found online."
You might remember them as City Moms Blog, but the recently re-branded City Moms Collective is more than (rather moving) written parenting pontification. There are chapters in over 80 US cities, each with its own forums, playdate clubs, and events (and sweet giveaways), now moved online.
Maria sees parents using tools like Facebook, Marco Polo, and Zoom not just to stay in touch, but to make deeper connections with both old and new friends. "Our in-person communities are becoming smaller – maybe it's becoming friends with a neighbor that you didn't know as well.  The need for companionship or community hasn't gone away, and thankfully because of technology most people have been able to keep up with friends and even make new friendships."
There's Always Something to Do 
We can't help reminiscing about the get-togethers we used to plan. Eli Lipmen, leader of LA Dads, remembers, "One of my favorites [was] where when I took my kids to the interactive LEGO Movie 2 Experience on behalf of the LA Dads Group. Another was when my daughter and I got haircuts, courtesy of Dove Men+Care, with a well-known Hollywood stylist."
City Dads is another US-wide parenting crew that's stayed active through Covid, with 40 chapters bursting with enthusiastic dads (Los Angeles hosts 1,100 by itself). They also keep an extensive resource list of thoughtful forums, #dadtruths, and meetup groups for all diversity of dads, enough to always be able to find something new to do, even online.
One of my favorite events? Father's Eve! The guys cleverly planned a night-before celebration of Father's Day "with lots of tacos, beer, music, and conversation," says Eli, something that can easily continue whether in-person or virtually. (Eli said to be ready for real talk, because no matter the times, it's essential for parents to keep deep conversations going.)
Self-Care Isn't About Your Nails, It's About Your Heart
Smaller circles. Deeper discussions. This is community parenting right now, and there's beauty in that.
There's also beauty in re-defining where we get our self-care. Adrienne Prentice, co-founder of MotherNation, gives us a challenge: "I think a step that many people miss is the reflection necessary to actually determine what you need."
For me, I think what I really crave is control. When I'm 'taking care of myself,' it could be a hot latte, a drive by myself, staying up late watching tv, actually making it to yoga … none of those things by themselves are necessarily fulfilling, they're just a symbol of something I chose to do all by myself without anyone else needing me for two hot seconds.
That's kinda liberating.
It means I don't have to be out on the town or at the spa to feel like I'm taking care of myself. I do need to communicate to my family that Mommy is doing something by herself for an hour. Or ten minutes. Whatever.  Just declaring the boundary that I claim time for my heart, mind, and body to be mine, wherever and however I choose to use that space.
MotherNation is packing all of that together – tight, intimate conversations and making space for 'me' – into a new supportive community for mamas. When you apply for a circle, the MotherNation team carefully matches you with seven other parents to be your long-term support team, either in-person or virtual.

Each meetup starts with an ice-breaker before diving into the shared depths of our parenthood journeys. My favorite? "How do you want your kids to describe you in 10 years?"
"My life's mission is to flip the script on mom guilt," says Adrienne. "I think communities of mothers who encourage each other to take care of themselves are critical in getting us from 'mom as martyr' to 'mom as model.'"
She makes that tangible in the circle meetups: "The one 'rule' to every circle is that each mama needs to make an ask. Moms frequently have trouble asking for help so we are trying to build the muscle."
Who Are You Leaning On Right Now?
We spend a lot of time thinking about who's depending on us.
Take a breath to consider who you need to lean on. We're here for you. Ask.
"A community of parents needs to not just allow or support or give permission," Adrienne reminds us. "They need to actively encourage each other to do that. That's gonna bust the norm.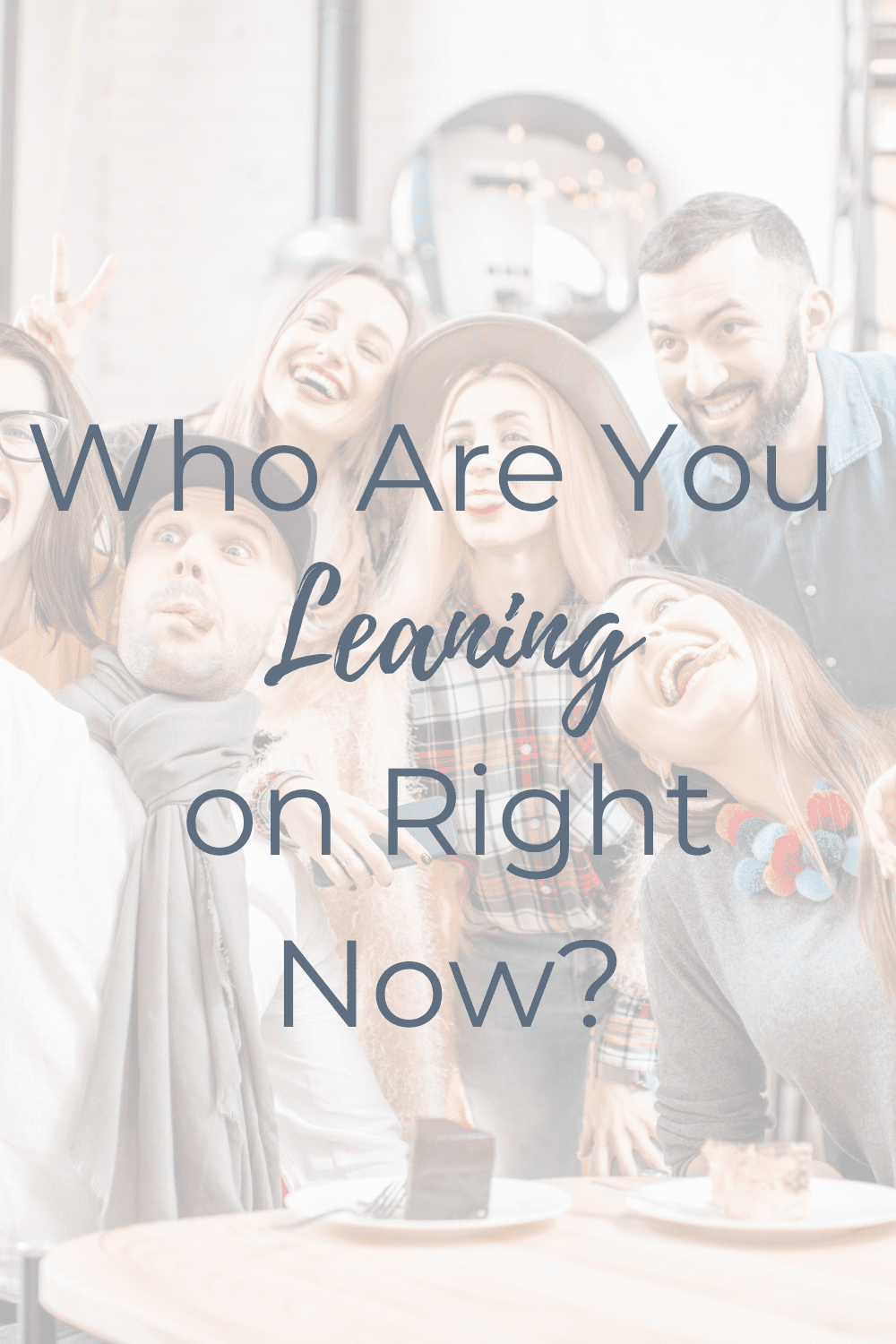 This error message is only visible to WordPress admins
Error: No feed found.
Please go to the Instagram Feed settings page to create a feed.
What are you waiting for?