If you've been following Komae on social media, you probably heard in April that we were closing our doors. Many of you reached out with the KINDEST of messages, the BEST of wishes, and the SWEETEST of stories about how Komae impacted your life. For that, we are eternally grateful. It is not at all easy having to let go of a dream that you poured four years of blood, sweat, and tears into, but the support of our community and our super-fan sit-swappers brought sunshine to what sometimes felt like a hurricane.
BUT ALAS…Between our hurricane and your sunshine, Komae has been brought a rainbow in the form of Erin Beck, founder of Wana Family Network. Corny metaphor or not, it is a perfect description for the way the past 9 months have felt.
Hurricane, plus sunshine, equals rainbow.
I could write a book on the highs, lows, and lessons learned (and I might one day), but for today, I'd like to keep it simple with some FAQs to the Komae fans, the Wana fans, and the new sit-swappers to come.
Why were you shutting down in the first place?
Shutting down Komae was the absolute last thing Audrey and I ever wanted, but unfortunately, having all the grit does not mean that you also have all the money. Building an app (and maintaining an app) is NOT cheap in terms of both cash and emotional capital. Despite our best and most grandiose efforts, we simply were unable to achieve the traction, and therefore funding, we needed, at the speed we needed, to keep it alive. Sure, we've got a speculation (or two or ten) as to why some pieces of the entrepreneurial puzzle didn't come together for us, but there came a point where to do best by our families, our lack of resources demanded we let it go.
While Komae was the first to build a sharing economy for childcare, we were not the only. In fact, many competitors have come along behind us that we thought very well may have the means to crack the nut that we never managed to crack. Upon our sunset, we were ready to cheer them on. So we made the decision and sent the sunset email letting everyone know that Komae would be closing it's doors.
And then the emails started coming in. Within days, we received multiple offers from multiple competitors asking if we would be open to a deal. Would we be willing to sell our assets so that they could continue to carry the torch? Our answer was yes. Absolutely. We would be thrilled if our dream, and the four years of our hard work could live on. After many conversations, the founder and company we trusted the most to carry on our legacy was Erin at Wana.
Who does Erin think she is?
First of all, she's a rocket scientist. For realsies. She used to work at SpaceX and designed and operated space craft bound for the International Space Station. Before that, she was
an around-the-world backpacker, rescue scuba instructor, and award-winning theatre director. I mean… What can't she do? Clearly the next step was to build the sharing economy for childcare!
Honestly though, we love Erin. Sure, she was a competitor of ours, but because of our shared vision to change the face of childcare, we've chosen to set competition aside and replace it with collaboration. Komae built a legacy that we are PROUD to hand over to Erin and we are excited to support her in Wana's successes to come.
We promise… you'll love her too!
Will it still be called Komae?
For today? Yes. It's Komae, powered by Wana. In the near future, you will begin to see Wana's adorable purple elephants come on the scene and in time, everything will be transitioned to the Wana brand. Same mission. Same vision. Same heart. Just some new colors, icons, and team faces. But don't worry, Audrey and I's faces will be sticking around too, as Wana has asked us to remain on the team as advisors. 
We will also begin using Wana's social media channels, so please do follow us there… Instagram, Facebook, & Twitter.
Are you SURE it will stay forever free?
Erin is absolutely committed to families being able to swap childcare for FREE for FOREVER. She's building her business plan accordingly and we have no doubt that she will be able to hold to that standard for you all.
Is this everything you hoped for?
On one hand, no. Audrey and I's hopes were not just for Komae to be the market leader in shared care for a temporary time, but for it to remain the leader and ultimately, the winner. We dreamed of Komae becoming a household name. "Hey honey, how about we Komae the kids and go on a date."
But here's the thing…
Four years ago on May 30, 2015, Audrey and I had our original babysitting co-op over to my home for a big announcement. What we were about to tell them was that we were beginning the process of building an app that would be called Komae. While these 16 ladies bustled around my living room, Audrey and I snuck upstairs to my home office and we got on our knees and prayed. We were so incredibly scared that we were going to announce our idea and fail. Or that we'd announce our idea and someone would steal it. But stronger than that fear, we had hope and faith that no matter what … shared care in the babysitting space needed to exist. Parents needed date night to be more accessible to deepen their marriage. Moms needed a break to manage their postpartum depression. A modernized version of babysitting co-ops needed to exist more than Audrey I needed to own and operate a company. So we prayed that no matter what happened… no matter what the company would be named… no matter who would be the leader… we prayed that it would exist and that it would change lives. 
And it did. And it will.
So is this everything we hoped for? Absolutely it is. And we couldn't be more confident in Erin's abilities to take it where we know it can go. Audrey and I made every single step of this journey in faith rather than in fear… this very step included.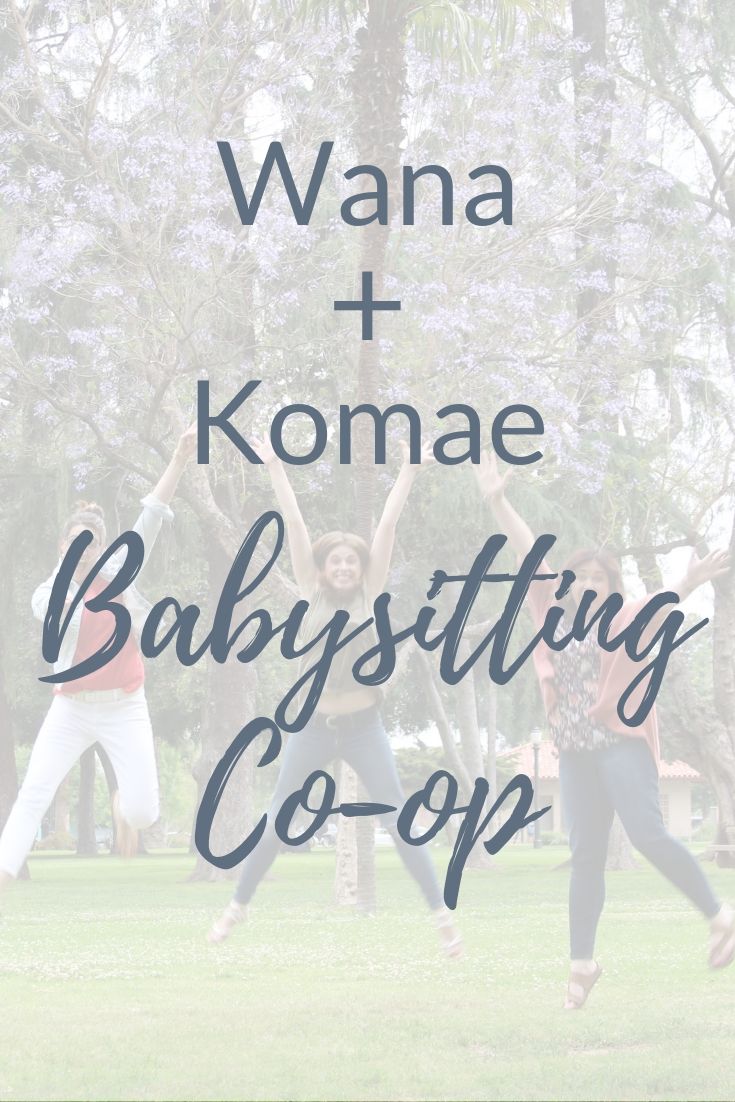 This error message is only visible to WordPress admins
Error: No feed found.
Please go to the Instagram Feed settings page to create a feed.
What are you waiting for?