Guess what, friends?! We hit a big milestone here at Komae this week. We have surpassed 10,000 accounts created on our app, and we are celebrating! And any good celebration always comes a trip down memory lane, taking time to consider the steps we took to get here.
This journey has been one of the greatest things to have ever entered my life, changing the trajectory of my path and igniting significant personal and professional growth. When I look back at my life and consider the marks of life change, I see my faith, my husband, my kids, and entrepreneurship. And when I look at the things that made that list, I promise you that none of them have come perfectly and with ease. If you have an imperfect marriage or imperfect kids, I think you get what I'm saying.
The same things that fill you with the greatest joy are likely the same things that have had you working your hardest.
Last month I wrote Behind the Scenes of a Mompreneur. Today I want to take a step back and share with you three truths about entrepreneurship as a whole. Whether you're entrepreneur yourself, considering it as a career path, or you're watching one from near or far, let's jump in.
The Facade of an Overnight Success
Social media, and marketing in general, lead customers to believe that great new brands or celebrities have popped up overnight. That someone had an idea, built a product, posted a video, and essentially hit the lottery. Lucky them, right? Man, I bet you wish you had an idea like that or made that viral video so you could be an overnight success, don't you? But let's be real… the Chewbacca Moms of the world are far and few between. Those are the exception. Not the rule.
Friends…  innovative ideas and rapid growth are not a matter of waking up one day, having an idea, and then bringing it to life a few weeks or months later.  The truth is, it's a battle of blood, sweat and tears. And it often takes many years of hard work before a product lands in the hands of the customer, or rather, a mass of customers. Innovative ideas come from someone thinking outside the box and being willing to go out on a crazy limb and try to build the darn thing, risks included. And the reason that it's suddenly blowing up your news feed and ad space is because it's finally gained enough organic traction that someone's decided to invest dollars into getting that product in front of your eyeballs.
The Mountains Come with Valleys
You finally get that newborn baby home. Your dreams have come true. The nursery is just right and your little baby is just perfect. Look at his giggles. His smiles. Oh, how darling his little tiny newborn cry is. At Midnight. At 2:00AM. At 4:00AM. All. Night. Long.
He is perfect. And you love him to pieces. But goodness… parenting is not easy, is it? Think of the things you set aside in order to take care of this little blessing of a life you've been handed. You've set aside sleep, showers, your social life, and sometimes… your sanity. It might not always be easy, but you wouldn't trade it for the world, would you? And I bet your Instagram feed is full of the adorable pictures, capturing every glamorous moment. And you've likely made sure to add filters to your make-up-less, sleep deprived face. It's ok. We all do it. I feel you girl.
But see… entrepreneurship is the same, right down to the sleepless nights and selective Instagram posts. Whether it's because you're trying to hit a deadline, driving yourself crazy trying to solve a problem, or anxious about the meetings you have creeping on the horizon, it's a wild ride full of the highest of highs and the lowest of lows. But this I believe is always true…
The lows may outnumber the highs, but the highs will always outweigh the lows.
Everything is Polarized
Entrepreneurship seems to have a way of shining a magnifying glass on your life and making everything more extreme than it was before, whether it be a positive or negative thing. The highs are higher. The lows are lower. Your strengths take you to new heights. Your weaknesses lead to your greatest mistakes. Your closest friends become like family, serving as your support system. Your more casual friends drift away, not knowing how to fit into this new warp speed you've found yourself running at. You work harder than you've ever worked. And you play harder than you've ever played.
Entrepreneurship is an extreme life. It is not for the faint of heart. But goodness gracious, it's one of the most rewarding things I've ever done.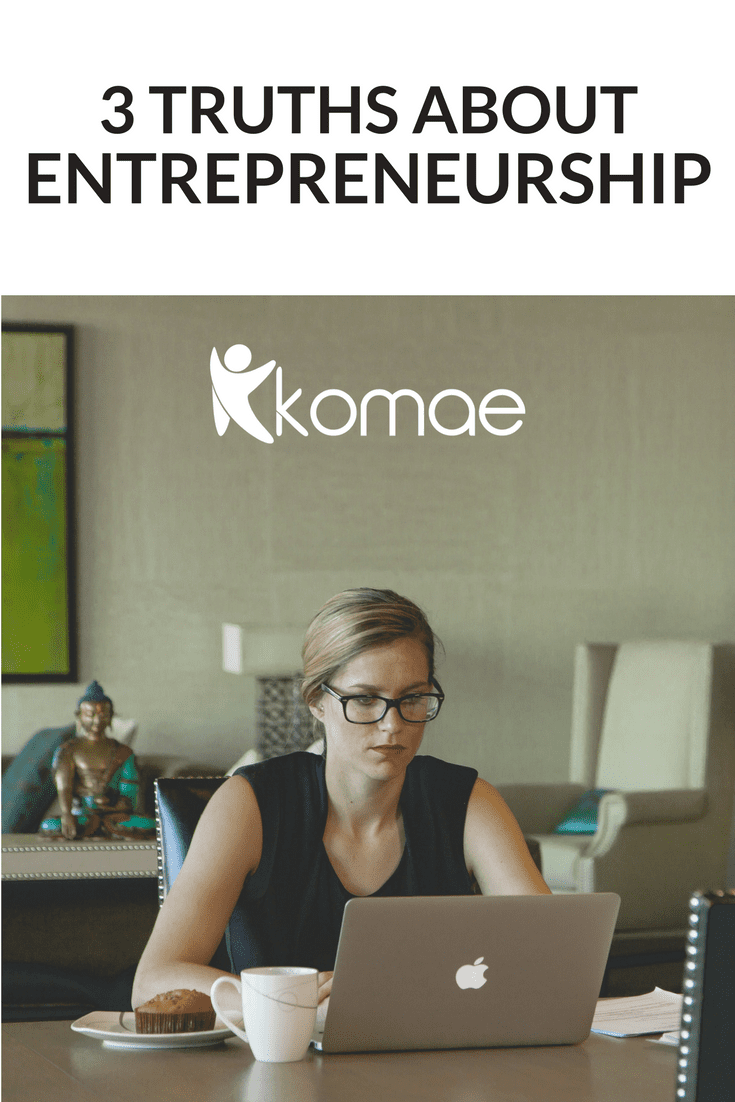 This error message is only visible to WordPress admins
Error: No feed found.
Please go to the Instagram Feed settings page to create a feed.
What are you waiting for?