You asked and we listened! Isn't that a good feeling?
Hey Komae'rs. This is Audrey Wallace, Co-Founder and CEO of Komae. We are really excited to announce our first major upgrade to our app!
As you know, Komae is the best app for parents because you get more free time by swapping sits with your trusted friends. And we have thousands of families that have joined Komae across the country. Many of you have pointed out things that you would love for Komae to do. So, we are announcing four enhancements to our app.
1. Extreme Makeover
We got a facelift! It's easy on the eyes and easy to navigate. It is so beautiful and simple. You're probably going to want to be on the app just so you can look at it. My favorite new feature – you can customize the background of your app! Aren't my kids cute?!

2. Share Away
Second, It's WAY easier to connect with your friends. You can use the app to access the contacts in your phone and invite everybody you want to Komae. It's that simple! We also have a brand new feature called Komae Groups. It lets you coordinate swapping sits with your mom group, neighborhood, church, or team. You're seriously going to LOVE this feature.

3. What's Up?
Third, we got organized girl. You can now see all your upcoming sits and playdates on our brand new calendar! Yes, we now have a calendar on Komae. And another fun thing, we've added a bank so you can see the total amount of money you've saved on sitting. A regular Komae user saves about $1,000 a year. Cha-Ching!
4. Can I Get An Upgrade?
Lastly, we now have Komae Premium! This is a paid version of Komae. Don't worry, what's been free on Komae is still free. But once you see these new features you're gonna be like, "Can I get an upgrade?!" (Insert Beyoncé dance moves here) For example, the Nearby feature helps you find your Village. You'll see bios of parents in your neighborhood that are also on Komae and looking to grow their Komae Village, too. Use the app to suggest a playdate and let that friendship begin.
For the past three years, our team has spent countless hours creating this app for you. We want you to have a stronger village of friends, to get more free time, and to spend less money on babysitting. Doesn't that sound like the dream? Well friends, it is now reality. We know you are going to love Komae Premium as much as we do!
Happy Swapping,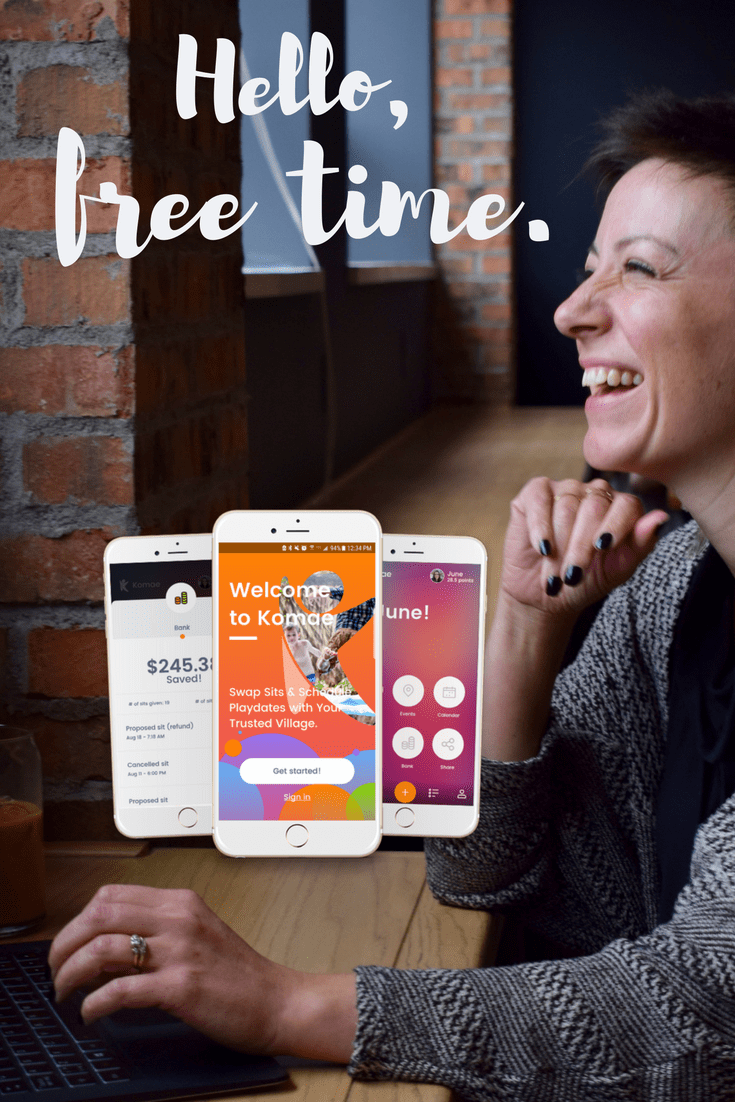 This error message is only visible to WordPress admins
Error: No feed found.
Please go to the Instagram Feed settings page to create a feed.
What are you waiting for?