Sharing babysitting with your trusted friends is not a new idea. Babysitting Co-ops have existed since the beginning of time. But, doing it in an easy, guilt-free way with just the touch of a finger?  Now that's a dream come true.
Traditional co-ops have existed for many years across the US.  When we talk to families who have been a part of this type of babysitting exchange group, we've heard them say two things almost every time.  First, it was a life saver!  Second, it was a lot of work!  Especially for those on the administrative side of things.
Now, Audrey and I have been running a traditional co-op (known as the Komae Pilot Group) for 18 months.  And it's true.  It is a lot of work!  Creating a point system and bylaws.  Updating spreadsheets.  Handling disputes.  Hosting meet-ups.  Deciding who's allowed in and who's not.  I mean, this involves people's children, so a big part of our job has been keeping the system safe and comfortable for all families involved.
If you're lucky enough to be part of a co-op like this, and you're not the administrator yourself, be sure to send them a thank you today for making your life easier.  ;)  Then tell them about Komae and get your whole group signed up!
So let me tell you three ways that Komae will take your traditional co-op to the next level.
No more administrators needed.
The app will calculate and transfer all points automatically.  All you have to do is post a request, watch the offers come in, and accept the one that works best for you.  Drop off your kids, enjoy your free time, and the Komae App will do the rest!
You decide who you trust.
With most traditional co-ops, when you join, you agree to trust all of those families to watch your children.  With the variety of personalities and parenting styles out there, this option is not something everyone finds comfortable.  Wouldn't it be nice if, instead of joining an established group, you were able to pick and choose exactly who you trust with your kids?  And as you continue to form new relationships in your mommy-and-me meet up groups, you can continue to grow your trusted circle, or what Komae calls your village.  Form the relationships first, then add a new friend to your village when you're ready.
Your village can continue to grow.
So your current co-op is filled with moms you know and trust already.  You're not a newcomer, you're practically a founder.  If it's not broken, why fix it?  Well, with Komae, you can absolutely continue to share babysitting with those families.  We would encourage you to keep meeting together and spending time together, as those relationships are important.  But let your circle of trusted care widen!  With Komae, you can now share babysitting with families outside of your traditional co-op.  Because your village is designed uniquely for you and by you, you are now in full control of just how big or small your circle of trusted care is.  With Komae, you are no longer limited by the bounds of being a co-op member.
If this sounds good to you, back us on Kickstarter today.  You will get early access to the app and our best prices.  Even better, you will find that we have a special backer level created intentionally for groups of friends!  Back us in bulk and you'll never have to pay for babysitting again!  Give your co-op an upgrade and kiss the bylaws, spreadsheets, and hard work goodbye.  Komae will do the maintenance.  You enjoy your free time.
Update 3/17/16: As of October 19, 2015, the Komae app was fully funded on Kickstarter!  Beta testing is scheduled to begin in April 2016.  Space is limited, so request an invite today!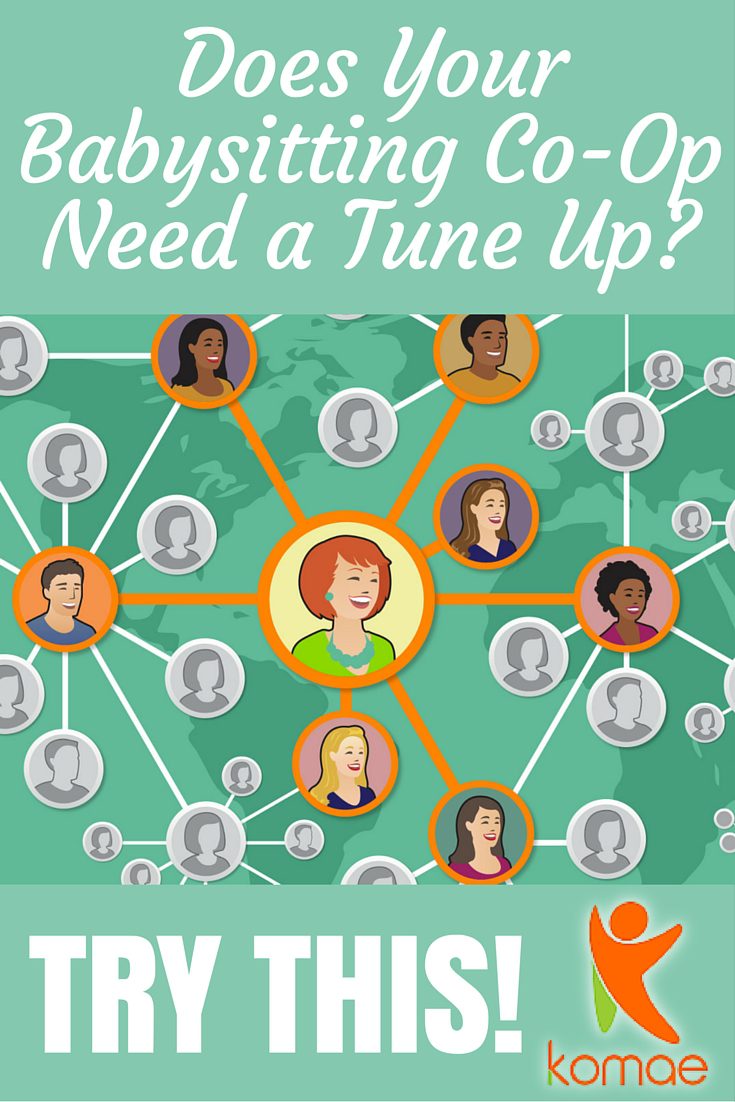 This error message is only visible to WordPress admins
Error: No feed found.
Please go to the Instagram Feed settings page to create a feed.
What are you waiting for?