Who wants free babysitting?  Who loves shopping on Etsy?  Who wants to support Small Business Saturday??
We do!  And we know you do, too!
To celebrate the beauty that is entrepreneurship and small businesses, we've decided to run a fun little contest by giving you TWO ways to win an Etsy Shopping Spree!
ONE: Join Komae TODAY!
Komae is a web app that allows you to give and receive free care with your trusted parent friends who need babysitting. We've taken the traditional babysitting co-op and we've put it online in an easy-to-use platform where you (and you alone) decide who in your life you trust to watch your kids.  And the beauty of it all is that it's a cycle of reciprocity, because you exchange Komae Points rather than paying cash or asking for an awkward favor. I sit for you.  You sit for me.  We all get free babysitting!  And we all get a little more time for the want-to's in life.
If free babysitting and sharing care of your kids with other trusted parents in your life sounds like a dream come true, we invite you to sign-up for an account TODAY.
Everyone that signs up for an account today, November 26th, will be entered into a drawing to win a $100 Etsy Giftcard.
TWO: Refer your friends!
Already have a Komae account? We want to thank YOU for sharing the love and for sharing babysitting with your friends!  So if you are the referring friend of the winner above… YOU WILL WIN A $50 Etsy giftcard as well!
Since we're in the business of making things easy, here's an image ready for you to download and share on your social media channels to spread the word! Be sure to share this contest with any parents you know that could benefit from Komae.  Winning this contest does not require that they be part of your Komae village, so think big here friends!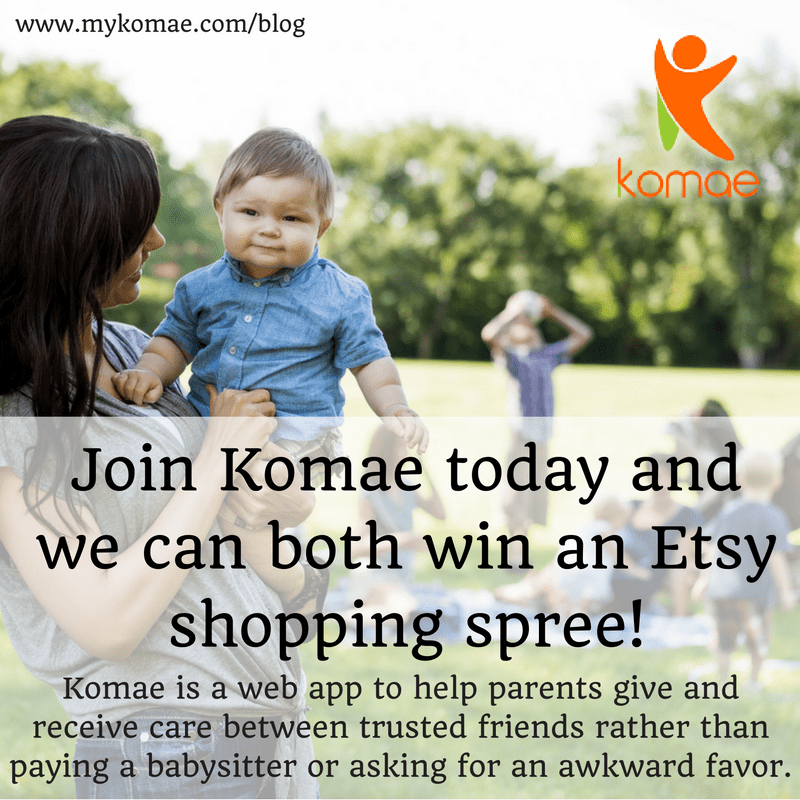 That's right… we want to thank YOU for letting us give you free babysitting.  If that's not a Happy Holiday season, I don't know what is!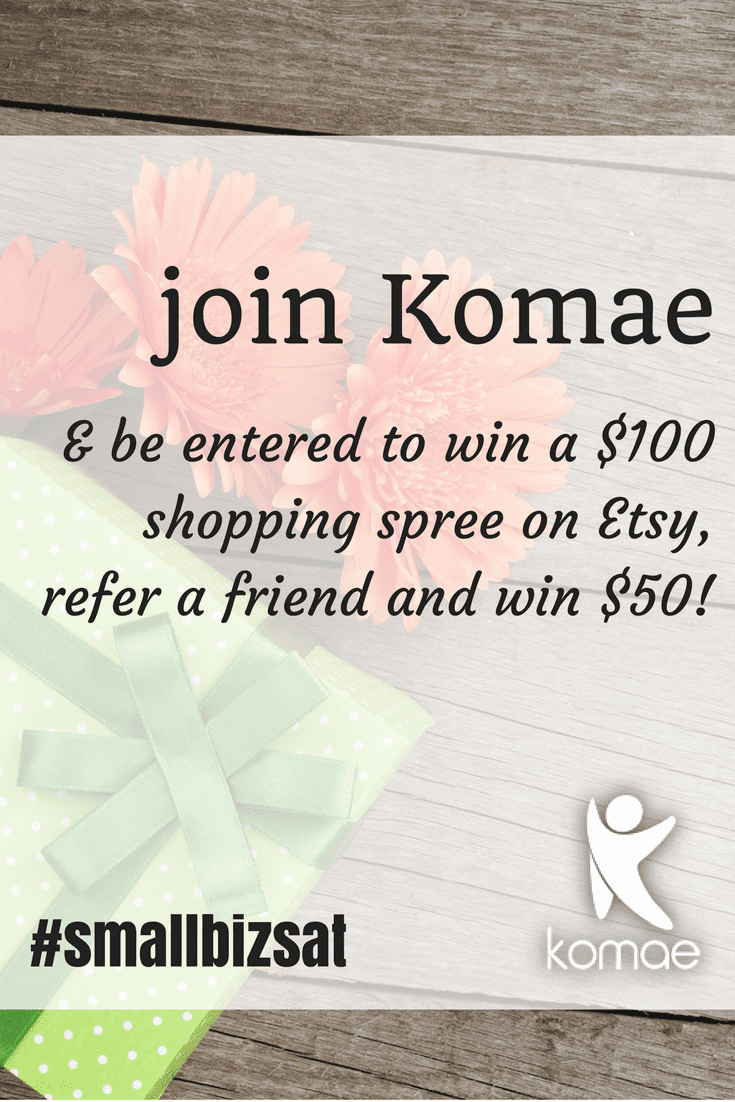 This error message is only visible to WordPress admins
Error: No feed found.
Please go to the Instagram Feed settings page to create a feed.
What are you waiting for?