The internet is currently flooded with blogs, posts and memes professing a strong farewell to 2016.  While I can't deny that it has been an interesting year here in the US regarding politics and celebrity deaths, I surely prefer to focus on what is to come and how we can make the most of every moment.  How can we learn from our own lives, and from the lives of others? And how can we be better for it?
In the business world, you have victories, you make mistakes, you learn from them, and you pivot.  You make a change that will produce a better outcome, you rinse, and you repeat… slowly moving closer to where you truly desire to be.  And I believe the same can be applied to parenting, marriage, or –fill in your blank–.
I'm not a fan of New Year's Resolutions. They typically last for about 2 weeks and usually involve a goal of losing 10 pounds, where instead you give up and gain 20. (Or is that just me?)
Instead of a New Year's Resolution, what I propose is a New Year's Check-In.  This weekend is the perfect opportunity to take a few moments to sit down and reflect on your 2016.  Here are some questions I like to ask myself at this time of year.  And I invite you to do the same.
What did you do well (or fail at)?
How did your skills or character improve?
What events took you by surprise?
What is better (or worse) than you could have imagined?
What do you hope for yourself and for your family over the next 12 months?
One way I like to do this is to write myself a letter on the 1st of the year that I'm not allowed to open until the next new year.  Consider it a time capsule of sorts.  A way to stop.  Take note.  And improve.  If you took part in this New Years Experiment in 2016, I would love to hear what you found when you read your letter this weekend.
I look forward to sharing Komae's 2016 year in review with you next week.  And we would love if you shared some of your year's highlights or lessons learned with us as well.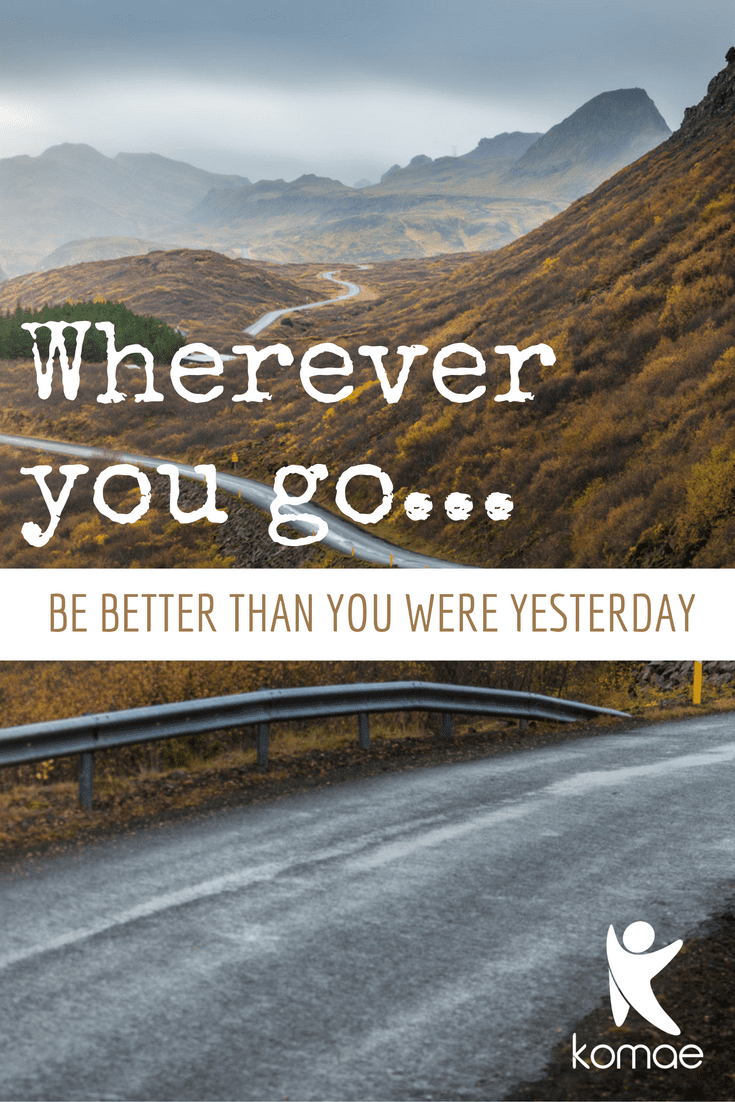 This error message is only visible to WordPress admins
Error: No feed found.
Please go to the Instagram Feed settings page to create a feed.
What are you waiting for?