When someone reaches out to you and asks if they can write a blog sharing from their heart how finding community and finding Komae has touched their lives, you say yes. Thank you Whitney for these amazing words. Enjoy.
The sky was gray, and intermittently spitting. It was Friday, but the excitement about the upcoming weekend wasn't outweighing the deluge of to-do items. So many things that needed to be done. School, feeding people, cleaning, budgeting; wash, rinse, repeat. So, I decided that all of that would wait and it was time to take a sanity-saving fast food and park trip.
The shoes being found, and the diaper bag deposited in the van (though not double checked for necessities) we loaded up the people into car seats and made the standard negotiations about which fast-food restaurant was acceptable today. We zipped into the drive thru and headed to the park to eat
lunch.
The plan was to eat at a dry table, and then head to the petting zoo. We sat down at a damp picnic table and zoom, off went all the kids to play. So much for lunch. The two-year-old immediately went to the slide with its standing puddles (here is where the diaper bag necessities would have come in handy.) Thankfully, I had the standard issue trash bag of give-away clothes in the trunk.
Lunch ignored, and with a toddler barefoot and wearing clothes two sizes too big, I was still determined to salvage this day. "Yay! Guys let's go to the petting zoo." Wouldn't you know it was closed due to rain? Did you see that coming? I should have, but…Mom brain. It's a thing.
Okay, by now we are on Plan D…I think. This plan involves trying the second jungle gym that is at this park.
There I sit with kids finally engaged and playing without me. I can knit and try to untangle my own knotted deliberations of priority for those to-do lists. "Finally Mommy gets to take a deep breath and just be me, not the referee. Ah, quiet," says my thoughts.
Then a van pulls up and people start pouring out. Okay, I might have exaggerated; it was three people. Another mom troops up with her littles and settles onto the picnic bench across from me. My introverted brain starts making more knots: "What do I say to people?" Then I noticed they have the same food choice that we made. "Ah! Common ground."
We started talking and discovered that both of our families are transplants to this state. Our extended families both live far enough away that it isn't practical to ask them to help with the everyday stuff of parenthood. This beautiful mom and I started commiserating on how much harder that makes parenting. It means the at-home spouse often has to take kids with them to doctors appointments, vet visits, grocery shopping, etc. Or entrust your kids to a someone you don't know very well.
I asked this Mom if she had heard of Komae. She had not, but she immediately downloaded the app and was thrilled with the idea. We talked more about the hard edges of the wonderful, beautiful task at our hands and then went our separate ways. Here, we were different women on different mothering journeys. But by happenstance both ended up at the same park sharing a similar heavy load. Yet we both left that park with lighter hearts and happier kids because, for a time, we carried a little of the load together.
Fellow parents, there are companies that spend boat loads of money finding ways to be more efficient, have happier employees, and share resources. Here I was sad and lonely at a park with free resources sitting right across from me. And I was better off for opening up and trusting her.
What are some ways that you could be that resource for another parent?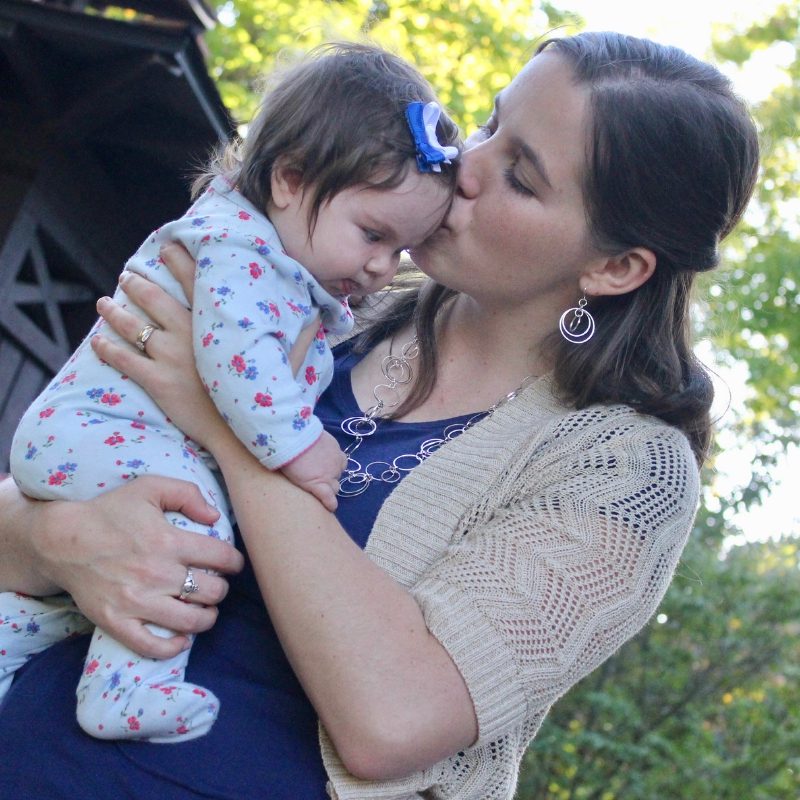 Author : Whitney Creath
A strong, stubborn woman trying to make a difference in a world that needs the softness of a feminine motherhood yet the bold, strength of brick wall. Wife to my best friend, Mom to five busy, monkeys, and a creative at heart.
This error message is only visible to WordPress admins
Error: No feed found.
Please go to the Instagram Feed settings page to create a feed.
What are you waiting for?