With Thanksgiving just around the corner, it's likely that you've been charged with the task of either hosting the big meal, or bringing something to contribute to the spread. Well, If you're looking for a creative dessert that will also serve as a conversation piece, then I've got just the thing for you.
Have you heard of the Turducken? If not, check it out and prepare to be amazed. It's a crazy main dish that consists of a chicken stuffed in a duck, stuffed in a turkey… then cooked and devoured.
Today, I would like to introduce to you it's distant relative… the Piecaken, a pie baked in a cake. And for all you detailed linguists out there, no, there is no element to this dessert that serves as the "en" in "Piecaken." But, I was not the one to invent this dessert, nor the one to name it. So you can take it up with them. And let's be honest… "Piecake" is just not nearly as fun to say.
Step 1: Bake a Pie
If you've seen Audrey and I's Facebook live video on how to fake your way to being a Pinterest mom on Halloween, then you already know that I might be one to cut corners in places like this. So in full confession, I purchased this baked pumpkin pie at the grocery store.
Step 2 : Bake Piecaken
So after you have a freshly baked pie in your possession, whip up some cake mix. Place 2/3 of the batter into the pan. Place the baked pie on top of that. And then place the rest of the batter on top of the pie. Bake. #boom
Unfortunately I can't tell you how long you need to bake this. It's been awhile since I made this deliciousness but I remember it being a game of checking on it every few minutes. And I also remember it taking longer than the traditional time it takes to bake a cake. So follow the instructions on your cake recipe, add some time to that, and keep an eye on it.
Tip: When I made this the first time, I split the batter half and half, but then realized that the weight of the pie pushed some of it up during the baking process. So changing it to 2/3 below and 1/3 on top will yield and even better end result from what you see below.
Step 3 : Ice the Piecaken!
You may know that I used to own a bakery and decorate cakes before I became the co-founder of Komae. While I made some really intricate and difficult designs, I also made some easy ones. And lucky for you… this is one of those easy ones!  Check out the video below to see how I got the icing looking shabby-chic in a super-quick-anyone-can-do-it kind of way. I promise you can too!
Step 4 : Eat the Piecaken
Now that you've impressed your guests, it's time to dig in! I hope you enjoy it!  Let us know in the comments if you gave it a try, or if you have another favorite Thanksgiving dessert recipe to share!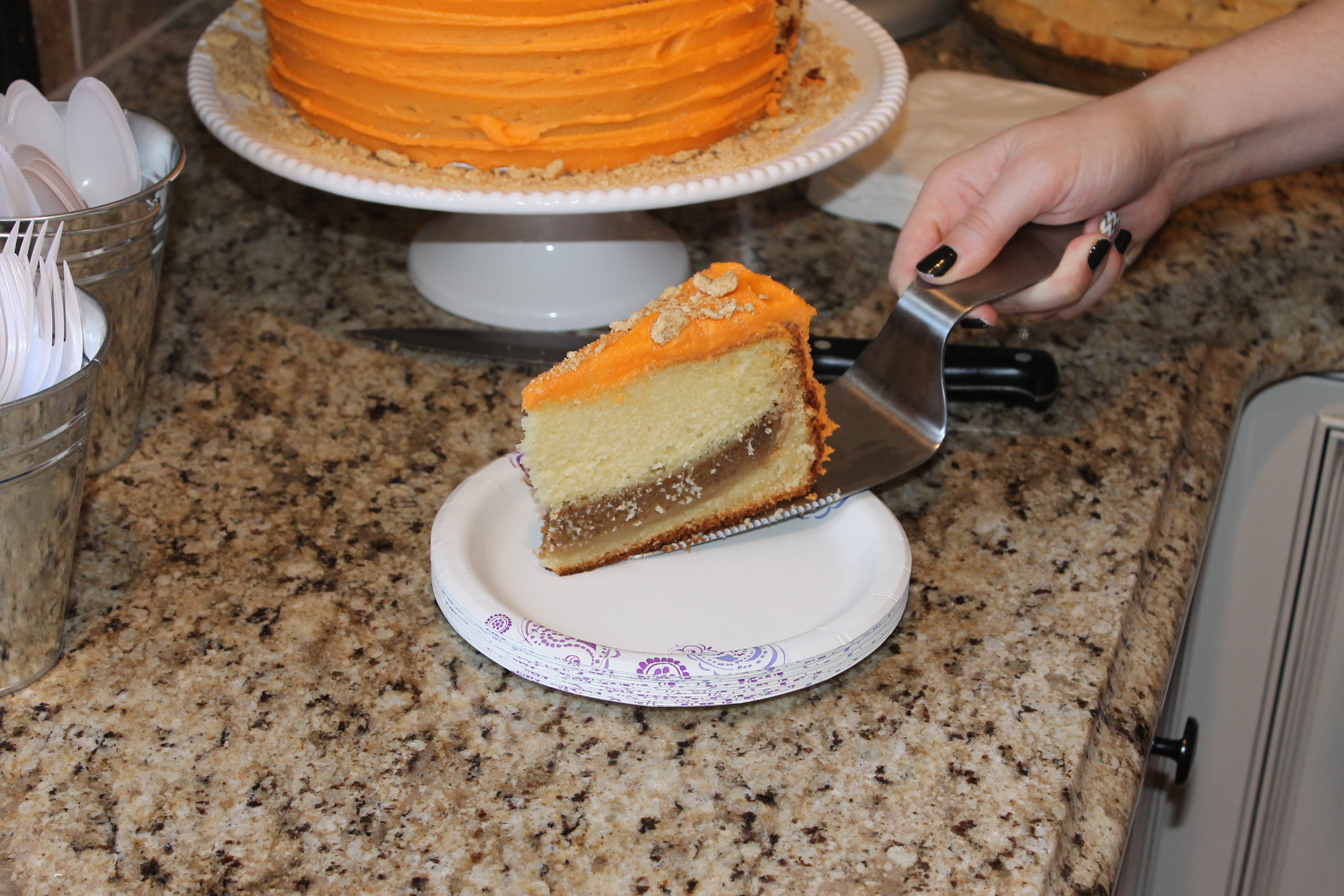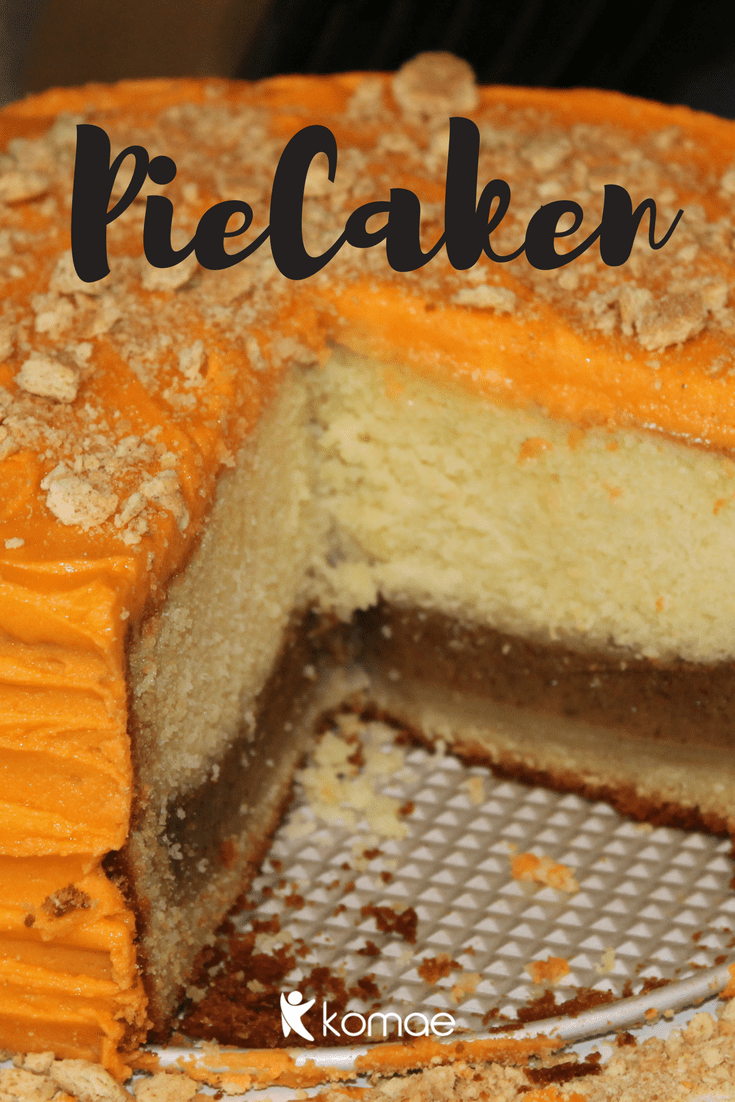 This error message is only visible to WordPress admins
Error: No feed found.
Please go to the Instagram Feed settings page to create a feed.
What are you waiting for?