I am not here to say what is right or what is wrong. I am not here to tell you never to spank or only to breastfeed. There are plenty of How-To-Parent blogs out there.
What I am here to say is that you are the #1 most qualified person to decide what is right for your family. You know what happens behind closed doors and around the clock. You know the temperament of your child and the emotional state of you as a parent. Some days that means you nail the parenting thing, enrich your children's lives, and create a deeper bond as a family. Other days, that simply means you all made it out alive. And I want to make sure you know that both of those days are a win.
In this age of technology where people can so easily hide behind their keyboards and share their opinions of how others' live their lives, especially in the world of parenting, it can be easy to let those opinions cut us down. So I want to share some tips I have learned to build up a force field around my mind to protect me from shame and build resilience.
1 – You are the #1 most qualified person, that means that everyone else is not. 
FACT: You will receive the opinions from others whether you ask for them or not. From your friends & family to the lady standing behind you in line at the grocery store, everyone will have thoughts on how they would do it differently. You cannot stop that. What you can do is compartmentalize it.
If someone is caring enough to sit with you, hear your story, and share advice, let that waltz gracefully into your memory bank and stay a while. If someone is crazy enough to stop you in public and give an opinion on how to parent better, go ahead and lock that away in the crazy vault and carry on with your day without skipping a beat.
2 – Gather opinions but do not worship them.
It is so healthy to read parenting books, follow blogs, and ask friends. I had my own personal Mommy Counsel that I would text questions to on a regular basis throughout my first pregnancy and first year of parenting. I knew they shared similar parenting styles and had kids slightly older than mine so it was all fresh in their memory.
Books, how-to-parent blogs, and doctors are a great resources, too. I devoured Baby Wise, Dr. Sears, What to Expect… but I had to remember they were all written by fallible human beings that have never met my child.
I gathered knowledge of so-called experts and cherished stories of friends. But I did not do everything they told me. I chewed on all the information I took in, spit out what I didn't like, and digested what I did.
3 – Do Something.
I will say, there is one wrong way to parent – to not to. If your child is repeatedly showing bad behavior and you throw your hands up and say, "What can I do?", then don't be surprised when that behavior continues. As long as you are active and engaged with your child, you are making progress. Here's what you can do– dig in, ask for tips, read a book, or even a chapter of a book, and apply what you learned. Didn't make a change? Try something new. Just keep working at it and I promise you'll come out on the other side of the struggle and feel accomplished rather than defeated.
—–
You will make mistakes. Learn from them. You will have days you feel like a champion. Soak them in. You will hear the opinions of crazy people and caring people. Be careful with them.
Say it with me friends, "I am the #1 most qualified person to decide what is right for my family." Repeat as many times as necessary to let that truly soak in. You are enough.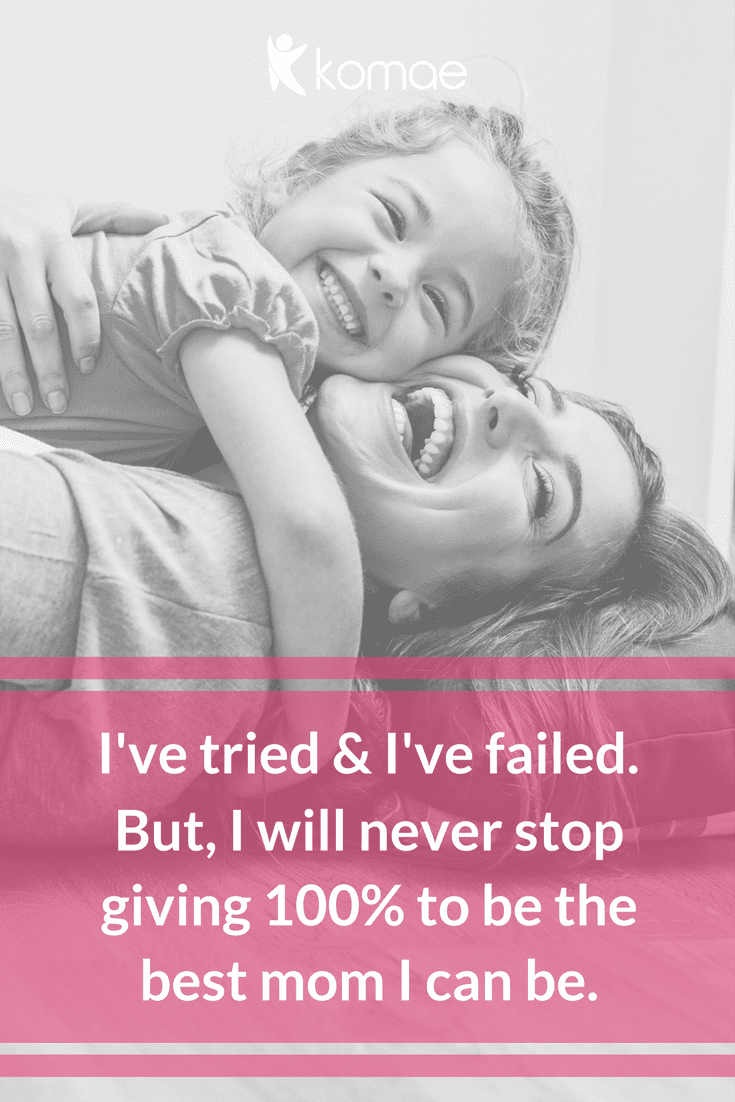 This error message is only visible to WordPress admins
Error: No feed found.
Please go to the Instagram Feed settings page to create a feed.
What are you waiting for?