Getting healthy and staying healthy can take a lot of time and effort. However, we have these super awesome things called smart phones and 2017 has brought us an array of apps that make life easier. Uber, Amazon, Komae (😉) and a ton of health and fitness apps.
Seriously, there are SO many. So I went through as many as I could, tested them out, and here's my top 5:
QUICK FIT
The 7 Minute Workout for Women.  You read that right. How awesome is that? Just 7 minutes a day using HIIT (High Intensity Interval Training) which has been proven to be more effective that longer, steady workouts.
The app will show you how to do the movements, time each one, and even send you a daily reminder to get your workout in. How easy is that? We all have 7 minutes a day. No more excuses, Mama.
RUN FIT
Couch to 5K.  This is for beginner runners. Just 30 minutes a day, 3 days a week, for 9 weeks to get you running your first 5k. These walk/jogging intervals are the perfect way to ease in, plus you can select a "trainer" to keep you movin, share you success with friends  and more!
Throw the baby in the stroller and get outside with this gradual program. You'll be impressed with yourself and how good you feel.
YOGA FIT
Yoga Studio.  With a two week free trial and only $4 after that, you have 65 yoga classes to choose from at your connivence. From beginner to advanced classes at either 15, 30 or 60 minute durations, you'll be on the path to super flexy in no time. Plus, you can schedule classes that sync with your calendar to remind yourself to hit the mat.
Yoga is even great for kids (you'll be so jealous of how flexible they are), so have them join you every now and then or just enjoy 15 minutes of deep stretches alone before you go to bed. Maybe you're feeling adventurous and want to try out the inversions class to work on your headstands!
FOOD FIT
My Fitness Pal.  Track everything you eat and keep track of your macros and calories all in one place.  With over 6 million foods on the app, you're almost guaranteed to find what you're eating. Plus you can scan barcodes and sync with other fitness apps.
Your macros are the most important part of hitting your goal weight. Eating the right amount of carbs, proteins and fat daily is more effective than counting calories. So ditch the ineffective diets limiting your calories and causing stress, and keep track of your macros the easy way. You body will thank you.
MIND FIT
Headspace.  This is a great app for first-time meditators. With a selection of 10, 10 minute sessions, you'll be on your way to calmness even through the wild ride of parenting. Meditating and completely shutting down is hard, but in time, you will learn to let go and you feel like a completely new person when you do.
Download one of these apps or all of them and you absolutely won't be disappointed. These apps make getting fit easier and more fun. Committing to be fit is an amazing feeling, plus everyone around you will also feel encouraged to do the same. Share these apps with your friends and family to help them out as well. It's time to set a good example for our kids and show them how easy it can be to be healthy and happy!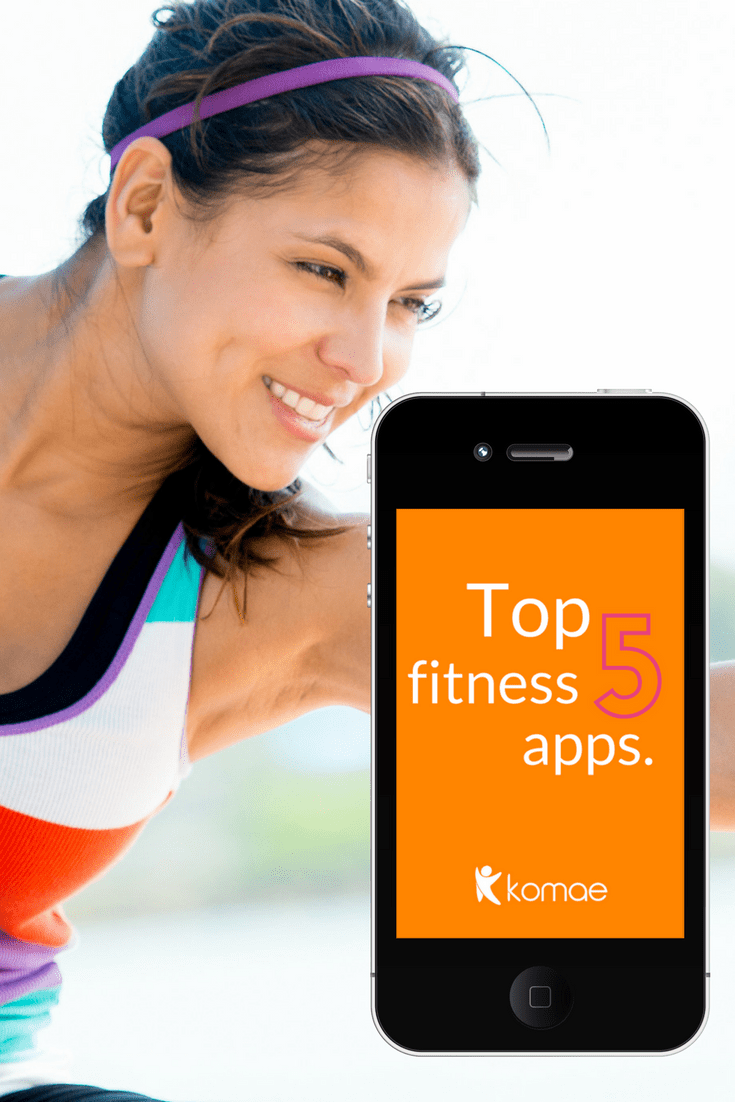 This error message is only visible to WordPress admins
Error: No feed found.
Please go to the Instagram Feed settings page to create a feed.
What are you waiting for?