This day in age, I believe loneliness is stronger than ever. The highlight reels of social media prime us for jealousy and our busy calendars keep us feeling like we can't ever make room for those fun social activities everyone seems to be attending without us. We feel like we can't keep up, so we don't bother trying. But friends… I think the real relationships are built in the one-on-one time, not in the fancy nights out (although those have their place and time too!).
So let's jump right in and talk about how being available can better the relationships in your life. In case you missed it, here's the video of Audrey and I discussing this topic Live on Facebook.
Less is More
Anyone else out there struggle with analysis paralysis? I know that I do. Hard core. If I have too many options and not enough time, then none of them stand out and I end up doing nothing. For me, this happens when making plans, working on my to-do list, deciding which book to read next, and of course… which friends to connect with. When I've got 20 acquaintances but zero people who I am close to, then when I've got a free minute, I don't even know where to begin with who to check in on or who to invite out for coffee. This is where I would argue that less is more. Like Audrey shares with her onion analogy in the FB live above, I too am working hard at building a few close relationships instead of trying to maintain a long list of surface level relationships. The older I get, the more I desire to go deep than to go wide. I desire to be known well by a few than hardly at all by many.
Tech is Better than Nothing
While getting together in person for a cup of coffee is ideal and exactly what I hope all of you will prioritize in your friendships, technology has also given us so many creative ways to connect on a consistent basis when it otherwise feels impossible. If you haven't checked out the app, Marco Polo, yet… do it! It has been a game changer for me. With Marco Polo, you can leave video messages for your friends and they can view and respond later when they've got a minute themselves. One of my favorite times to send a message to a friend is when I'm doing my hair and makeup in the morning. My message is usually pretty simple, honestly just a monologue about my day. While it may not be an earth shattering news brief, it is real life and helps me feel connected by talking things out to a friend.
Are You on Your List?
Making yourself available to your family and friends is important, but let's not stop there. I want to make sure that you're making yourself available to you.
What does it mean to be available for yourself? I think it means saying yes to a 20 minute power nap when you've had a long day. I think it means doing a household project that's important to you rather then simply a necessary chore. I think anytime you would drop whatever you are doing to help a friend, you should also be willing to drop what you're doing to help yourself.
Self care doesn't have to be selfish. You can care for the hearts of others while also caring for yours. And at the end of the day, all of your relationships will be better off for it.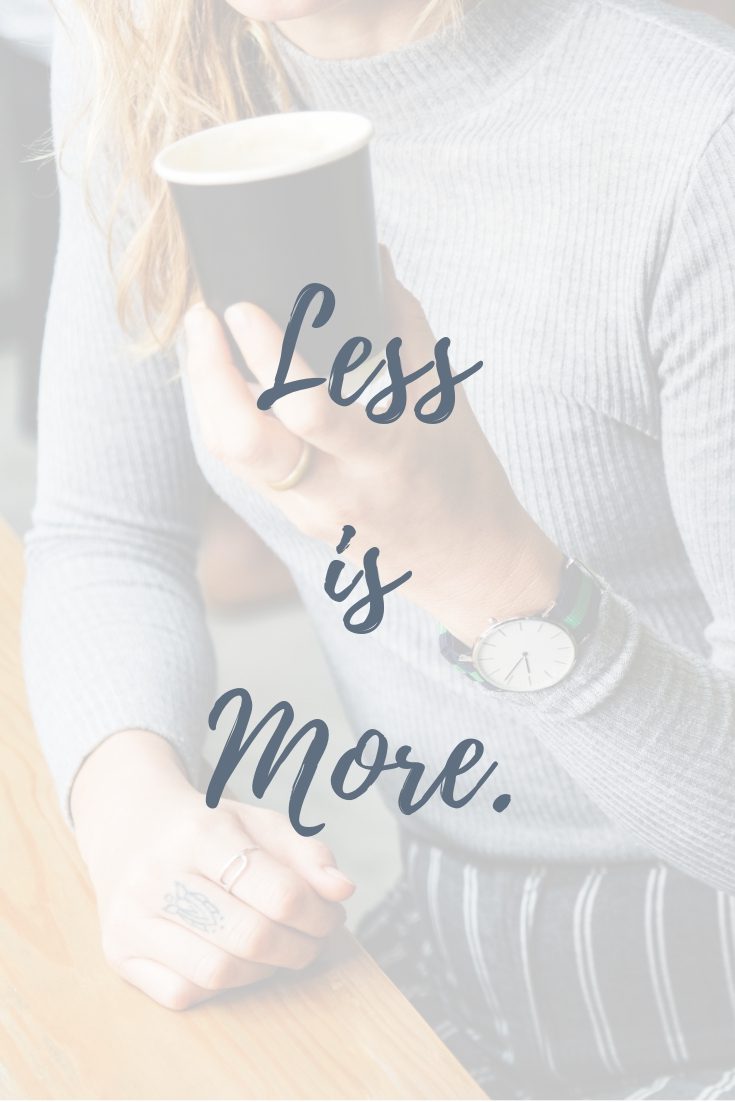 This error message is only visible to WordPress admins
Error: No feed found.
Please go to the Instagram Feed settings page to create a feed.
What are you waiting for?