The week between Christmas and New Years is absolutely one of my favorite times of the year. I love reflecting on where life has taken me and where I desire life to go next. This is true for both my personal life, and my professional world, but being an entrepreneur makes it all the more enjoyable because it can often feel like life is moving at warp speed. I have to make a conscious effort to slow it down, step back, and assess.
Reflecting back on 2017 here at Komae, we are incredibly thankful. We've grown by 7500 users, expanded our team, moved to a brighter office, and closed a fundraising round of $500k. But most importantly, we've talked to our fans (that's you!), we've listened, and we've reformatted our product to give you what you're looking for. Giving parents access to free free-time is exactly what drives us to keep going on this roller coaster of entrepreneurship.
So let's talk about what 2017 brought about for Komae. And if you haven't already heard the story of how Komae came to be, you can check it out here.
Komae Mommy Meetups
We hear from moms all the time that they LOVE Komae and they want to meet more villagers to swap free sits with. So we created a simple way to get your Village started. Think of it like a direct sales party MINUS the sales. Instead of getting your friends together and asking them to buy something, you're asking them to get together to learn how to SAVE money by swapping sits on Komae. We've provided all the tools you need to bring a Komae Meetup to life. All you've got to do is provide the living room and the people!
New to an area? First of your friends to hit the parenting scene? Contact us and we can chat about how to host a public Komae Meetup in your town to bring new parents together!
Swag Shop
This has been one of the most fun developments here at Komae this year. Put a little pep in your step with some apparel from our swag shop. Thankful for your #momtribe? Love you some coffee? We've got a variety of designs and a variety of shirt styles for your choosing. Go ahead and take a look!
Don't worry dads… we're working behind the scenes to create some designs specially for you. Coming soon!
Facebook Live
Do you follow us on Facebook? If not, you need to check it out, because you're in for a treat! This fall, Audrey and I started going live to talk about common parenting woes and fun topics. If you know us personally, or have been following us for awhile, you probably have noticed that Audrey and I have very different personalities. It's what makes us great friends and even greater business partners. We lean into each other's strengths and we celebrate the ways we complement each other.
Our Facebook lives are becoming a place for us to take a look at different sides of the parenting coin and come out on the other side with deeper perspective and grace for each other. One of Komae's most important missions is to alleviate parental guilt, and we hope our conversations on Facebook Live play positively into that initiative. Furthermore, we hope you'll join us and get in the conversation. Check out one of our most popular and silliest videos to date here.
New Design & Features
To end our year with a bang, we released a brand new design for our app in November. It is absolutely beautiful and we're excited to continue to build it out. My favorite new features are the bank and the calendar. Anything that shows me my savings and keeps me organized is a win in my book! And that's just the tip of the iceberg, so be sure to check out all of the new features we've launched right here.
As with any technology, we are constantly improving and moving to make it a product you love. And in order to give that to you, we need to hear from you! If you'd be so kind, we would love if you shared your feedback on the Komae app.
Onward and Upward
Your Komae team is filled with thanks when we think of the lives that Komae is impacting across the country and we are looking forward to seeing those stories and numbers grow in 2018. Will you join us in this movement and tell someone about Komae today? Share about it on social media. Invite a new friend to the app. Post an availability and make an offer to sit for a friend. Be the village.
As a token of gratitude from us to you, upgrade to a premium Komae account for just $8.00 a month or $80.00 annually with this coupon code…

BETHEVILLAGE2018 (Expires 01/07/18)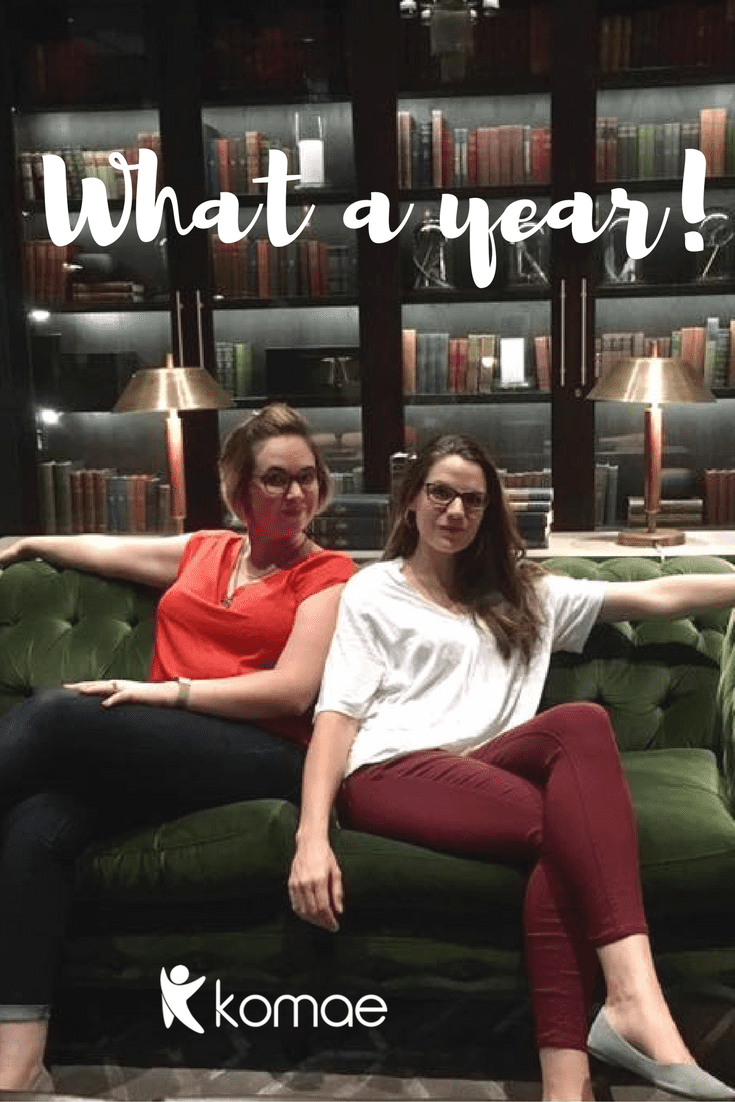 This error message is only visible to WordPress admins
Error: No feed found.
Please go to the Instagram Feed settings page to create a feed.
What are you waiting for?