At the start of 2016, Komae was still in the idea phase.  While we had secured our initial funding through Kickstarter and the winning of two pitch competitions, development of our technology had hardly begun and Audrey and I had no idea the professional development that was about to hit us.  Quite honestly, on January 1st, 2016, we still believed it would only take 2 months to develop our app and that we'd be in beta testing before February came to pass.  Nine months later, September 2016, we finally launched into that beta test and have continued making huge improvements to our technology over the fourth quarter.  And now we see how laughable a two month development timeline was.  But hey… you live and learn.  And learn.  And learn.  And learn.  And suddenly, before your very own eyes, you become a more solid company with a stronger foundation than you ever dreamed.
Highlights from Komae's year in review.
What Komae Parents are Saying.
The real reason we strive to accomplish all of the above is to continue hearing stories like this from parents already using and loving Komae:
"Surf was up on Lake Erie today so I used Komae and was able catch my first five footer wave!" – Liz Y.

"Carved out 3 hours last week to finish painting a wall in my house while I Komae'd my 2 children! Got it done while my husband worked, which means more time for us as a family this weekend!" – Jessica T.

"I posted a Komae request and got 3 offers in 15 minutes. This is too easy!" – Rebecca C.

"I cannot wait to actually go on a date with my husband that doesn't include having to do the mental tally of 'how much is too much to ask of my in-laws.' No guilt!!!" – Sarah C.
In 2016 we built our foundation on rock, even when the temptation was to build it on sand in an effort to move fast.  While it took a bit longer to get to our product launch than we anticipated, we are better for it.  And you better believe, Komae is ready to take 2017 by storm!  And we're starting with a big announcement tomorrow!  Stay tuned!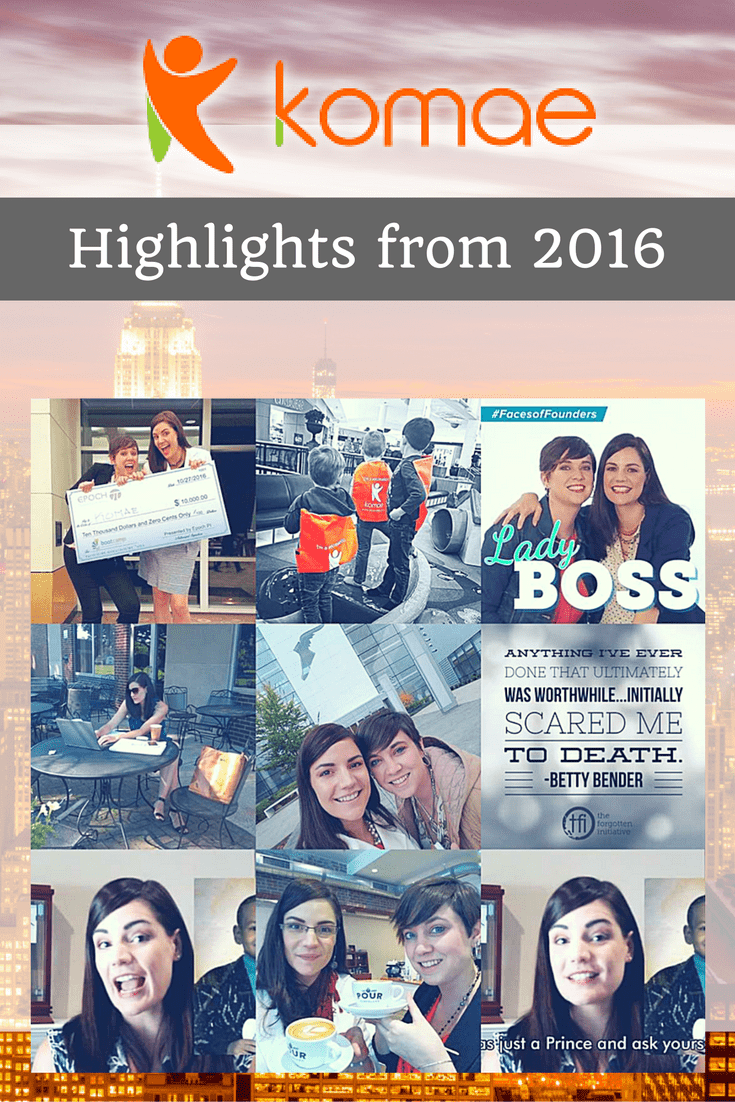 This error message is only visible to WordPress admins
Error: No feed found.
Please go to the Instagram Feed settings page to create a feed.
What are you waiting for?