When friendships are at their healthiest, they're operating as a two way street. You lean on each other's shoulders. You both initiate phone calls, texts, and get togethers. The conversation is a 50/50 split of what's going on in each of your lives. There is a mutual give and take rather than a 'giver' and a 'taker.'
But let's be real… that's not the case 100% of the time. And honestly, we shouldn't expect it to be. Perfect relationships like this are not reality on the regular. We should anticipate true and deep friendships to have an ebb and a flow.
Reality is, sometimes life throws us curve balls and we find ourselves in a seasons where we can't show up for our friends because we're having an incredibly difficult time even showing up for ourselves. Likewise, there are times when we need to be willing to be the one who does the showing up when we see our friend in one of those seasons of needing extra care.
At some time in your life, you've needed a boost. Whether that be a personal boost, a professional boost, spiritual boost, or financial boost… you needed someone you could lean on. You needed your village to show up for you. If you're braver than the rest of us, you asked someone for help. You reached out your hand and requested that favor. But more likely than not, you chose to just 'handle it' solo and set yourself on a path towards burn out. More likely than not, you felt too guilty… maybe even too weak to make the ask.
Friend… if you are in a season where you need a boost from your village, we see you. If you could use some extra help with your kids but can't afford top dollar for a sitter, we've got you.
We've created a solution for you parents out there who are sit-swapping on Komae with your friends, but find yourself struggling to keep up in returning the favor, whatever the reason may be. Today, we're introducing you to Komae Point Cards. For less than the cost of a traditional sitter, you can now purchase Komae points and use them to give your point bank a boost.
On the flip side… If you're lucky enough to be one of the parents on the other side of the fence (the side where you do have the means to help your friends and you see a fellow parent stuck in a rut), we encourage you to grab a Komae Point Card and gift it to that friend so they can make the ask for a sit when they need it. Be the one that extends a hand and lifts someone up. Be the village.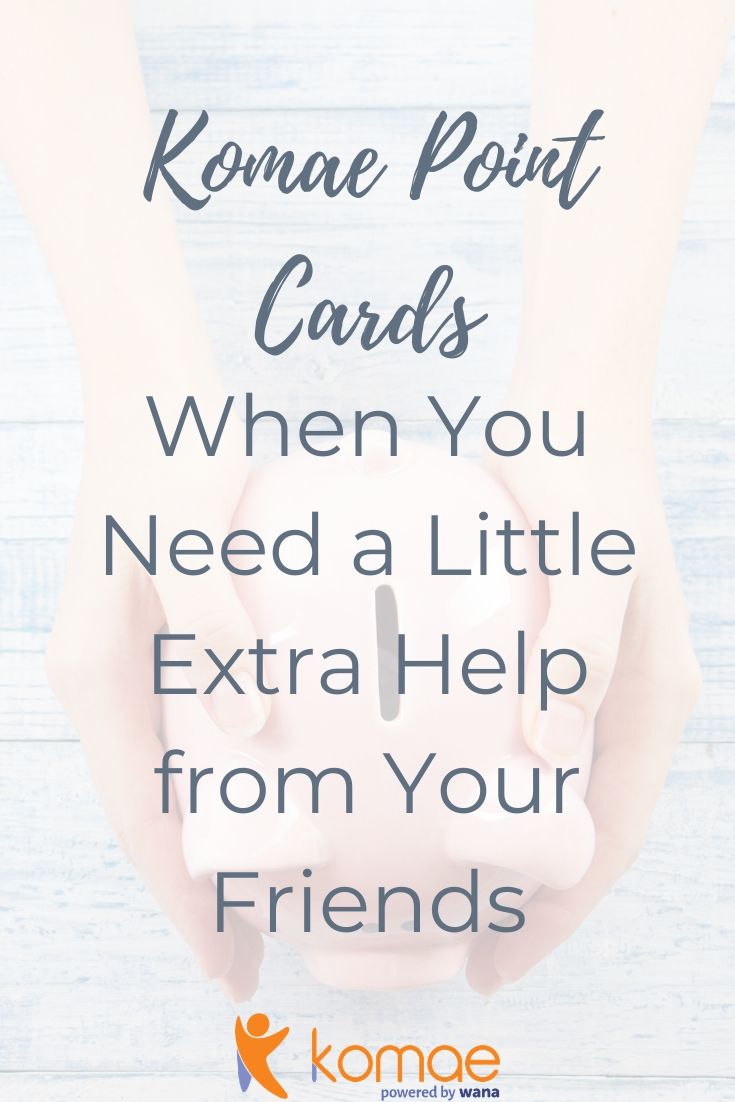 This error message is only visible to WordPress admins
Error: No feed found.
Please go to the Instagram Feed settings page to create a feed.
What are you waiting for?