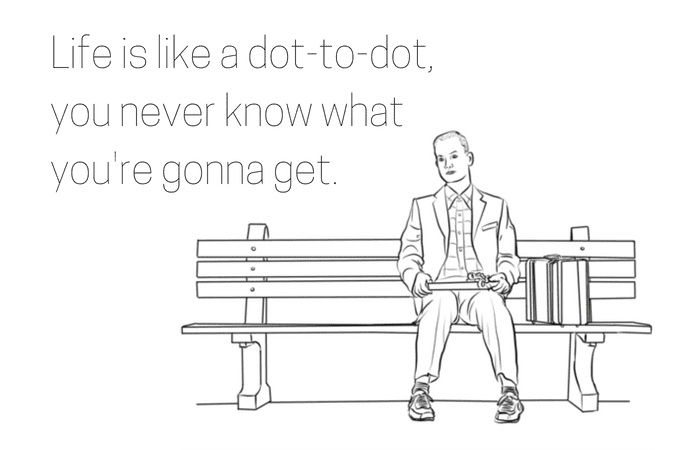 Okay, okay. That might not be exactly what Forrest said, but I think it's just as true.
Everything is Connected.
At Komae, we believe life is all about connections. And we believe that if you pay close attention, you'll notice that those connections, well, connect! Let me give you an example of a connect-the-dots from my own life:
When I was in college, I dated a guy who had several roommates.
Occasionally I would pass one of those guys' girlfriends on the way to the bathroom.
Things didn't work out with that guy, but I met my husband through that group of roommates.
A decade later, I connected with Stacey on Facebook because she went to church with my hubby as a kid.
She joined Komae when it first launched, became part of my village, and is now one of my best friends.
Turns out she was also one of those girlfriends I used to pass on the way to the bathroom.
How fun is that?!
Since connecting is at the root of Komae, we are making it easier for our families to do just that. (Drum roll, please…)
Introducing Komae Messaging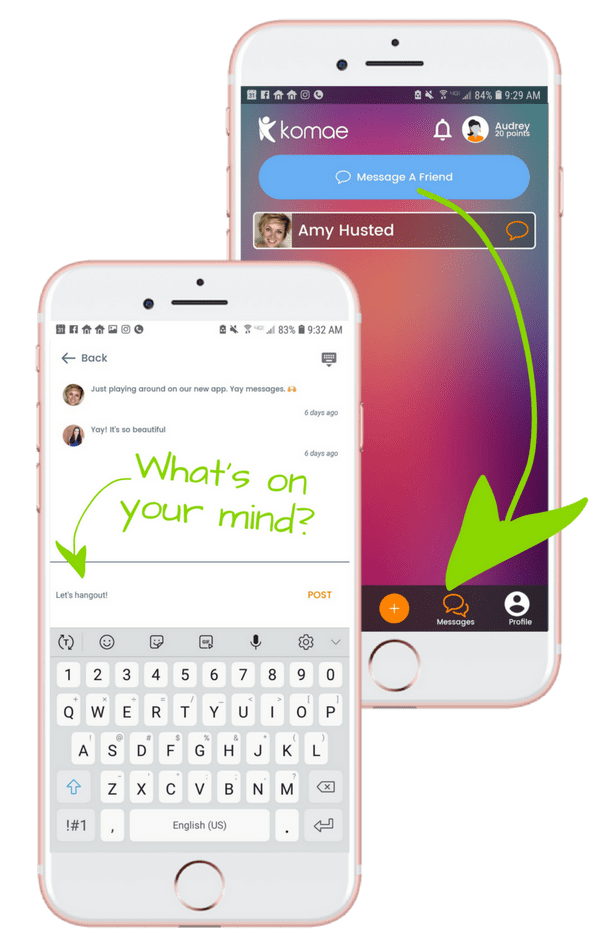 We often have parents tell us they love the thought of swapping sits with a trusted circle of friends. Quickly followed by, "Can you help me find a trusted circle of friends?" Turns out 59% of millennials don't live in their hometown and therefore don't have family or life-long friends living around the corner.
We all know it takes a village, so we are bringing the village to you, no matter where you live. You can now send personal messages to friends you already have AND to friends you want to have on the app!
Here's How Komae Messaging Works
Existing Komae Friends: Go to your My Village tab under Network, tap on any friend, select Send a Message, and let the chatting begin!
Meet New Friends: Go to your Discover tab under Network, tap on anyone nearby (make sure you have a city, state on your profile), if they look like someone you'd like to get to know, select Send a Message to get the convo started.
Messages Tab: See all your existing Komae Messaging threads or start a new Komae Message with someone on your friends list on the Messages tab.
Connect the Dots
It's time to find some dots and start connecting them. Fill in your Komae Profile then look for people in your area that sound like a good fit for your tribe. Send a Komae Message, schedule a playdate, build your village, raise your tribe, together.
In the made-up words of Forrest Gump, you never know what friendship you're gonna get!
And just for fun, we whipped up this Komae Connect-the-Dots free printable for your kiddos. (Or for you if adult coloring is your thing!) Enjoy!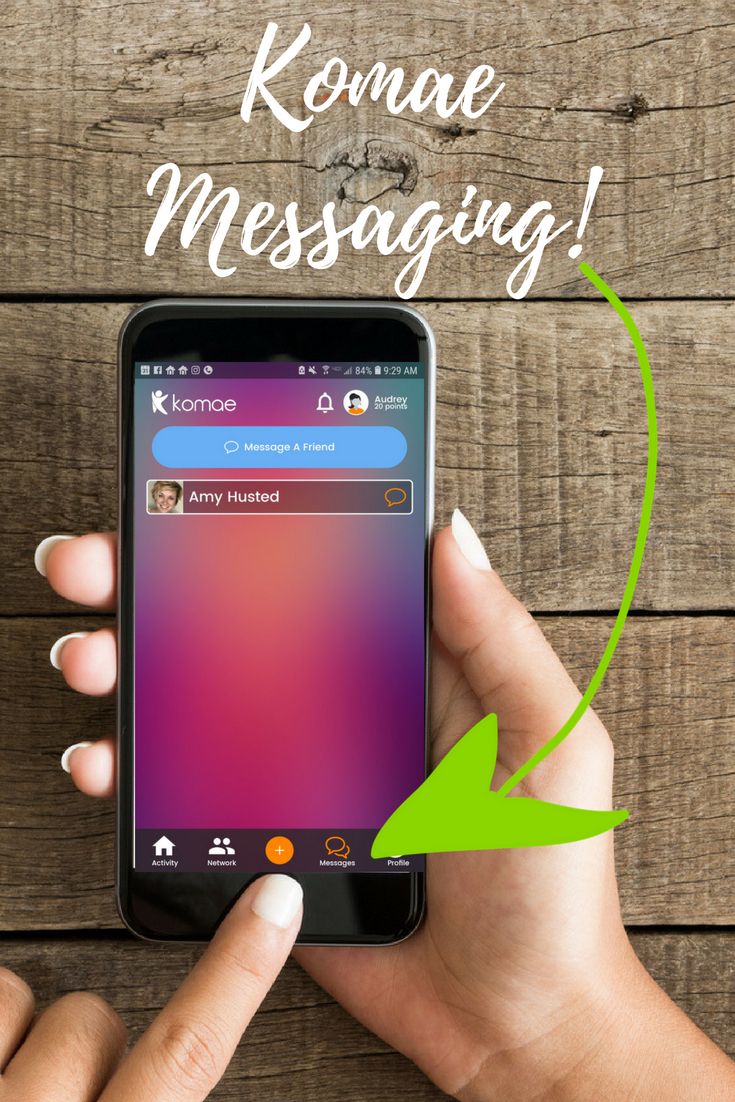 This error message is only visible to WordPress admins
Error: No feed found.
Please go to the Instagram Feed settings page to create a feed.
What are you waiting for?