With the launch of our Komae app scheduled for a special group of our online community today (our Kickstarter backers!!), our team decided to it would be fun to Google Merriam-Webster's definition of "Kick-Start" – and actually laughed out loud when we read the first three entries:
A Simple Definition of kick-start
: to start (a motorcycle) by pushing down on a lever with your foot
: to cause (something) to start quickly
: to give new energy to (something)
The reason for the uproar was because our loyal and patient Kickstarter community has been ALL of those things to us over the past 12 months as we've endeavored to bring our babysitting-sharing platform to life.
A Kick With The Foot.
There were lots of times we felt like giving up on this crazy dream – or just tweaking towards a perpetual pre-beta-testing death spiral – but it was our Kickstarter backers who kept challenging us, asking (usually kindly:) "Hey, when am I going to be able to actually USE this thing?"
To Cause to Start Quickly.
It was your initial funding that convinced us that this idea not only had the potential, but the stickiness, traction and the WOW to tap into the millennial zeitgeist, by offering a just-in-time, sharing solution to an increasingly connected – yet busy – generation of young parents.
To Give New Energy.
Sure, we plunged into this adventure with zeal and enthusiasm, but as with any journey, there were times when our passion became faint, weary, and bordering on exhaustion.  It was in those times of struggle that our loyal Kickstarter backers rose to the challenge and encouraged us to finish the product and release it to the world!
So on that note, let's release this beast!  If you were one of our Kickstarter backers, and your backer reward included access to Beta, you received an email on Sunday 9/11/16 with a link.  So check your email, create your account, build your Komae Village and start exchanging FREE babysitting today!
Seriously. Today.  Like right now!
And if you were not one of our Kickstarter backers, be sure to request an invite so we can give you access NEXT!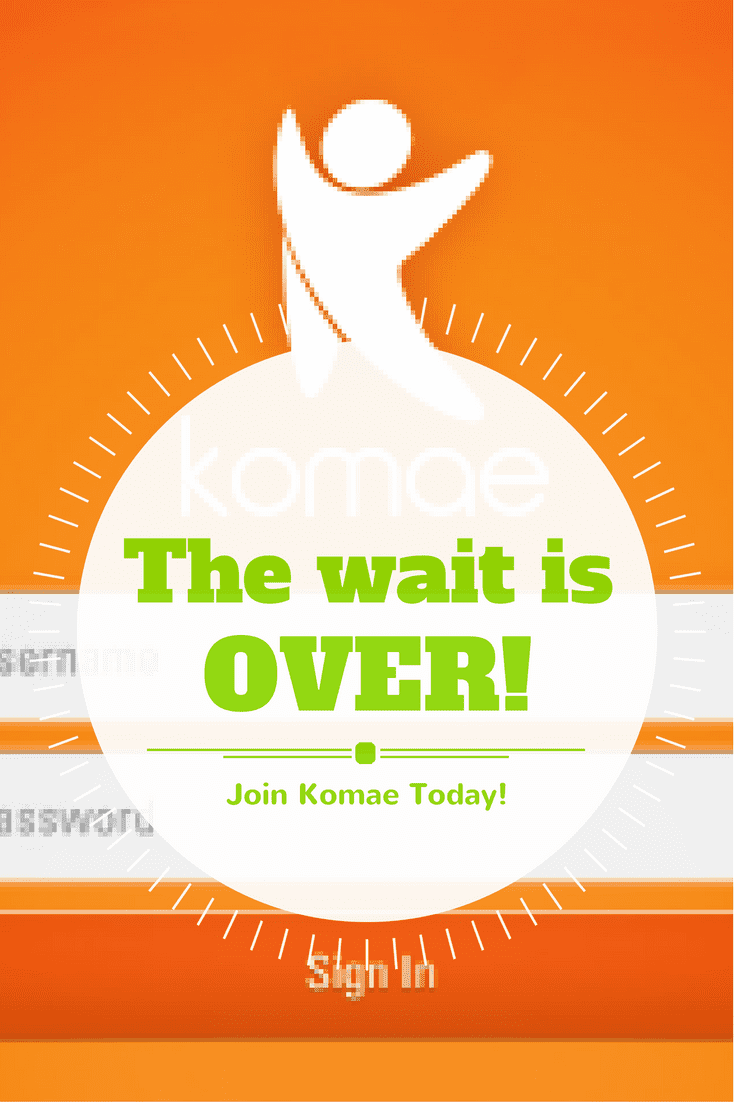 This error message is only visible to WordPress admins
Error: No feed found.
Please go to the Instagram Feed settings page to create a feed.
What are you waiting for?