One year ago, Komae was making plans to shut down. Our budget had been spent. Our founders were tired. And our traction wasn't quite what it needed to be in order to bridge the gap between the desert we had found ourselves in and the land of plenty that we knew was on the other side of the mountain. If you've followed our story, you know that we eventually threw up the white flag only to be met with an opportunity to join forces with one of our competitors, Wana Family Network out of Los Angeles, California. While this was not the path we had expected our startup to take, it was a path that lead to survival rather than to defeat. As a tip to other founders who may be reading this… when you're a scrappy startup, staying alive during the dry times can be the very key that will bring you to an ultimate win.
Nothing but goodness has come from Komae's partnership with Wana. Our user base continues to experience organic growth month-over-month, our professional network has expanded, and we've begun partnering with small businesses to bring added benefit to our Komae sit-swapping families. The road ahead is looking incredibly fruitful and it's been made even brighter by our recent acquisition of London-based competitor, Sitster.
After hearing of Wana's acquisition of Komae in the summer of 2019, Laura Farnsworth, founder of Sitster, reached out to us to see if yet another partnership might be formed. While Laura had built something to be proud of, she too was looking for a bit more breathing room and a potential exit for her app and the sit-swapping families that relied on it. Spoiler alert, Wana said yes, and in December of 2019, our acquisition of Sitster became official and was celebrated with a weekend in London, laying the ground work for what is quickly becoming a beautiful partnership.
We are committed now, more than ever before, to collaboration over competition. We are on mission to change the face of childcare and family life around the world even if that means taking less conventional paths to get there. Most of all, we are committed to doing that alongside other founders sharing the same initiative. In 2019, Wana Family Network became a leader in the FamTech Collaborative, the coalition born of Tendlab and Kinside that includes the CEO's of Motherly, Hop Skip Drive, Helpr, Mahmee, and 50 other founders, where "each of us has put a stake in the ground and decided to claim the value of parenthood in our culture with our individual businesses."
To our Komae sit-swapping families… thank you for your continued support and to playing such an important role in our growth as a company. Hearing your stories and seeing families changed through cooperative care is beyond inspiring to us.
To our Sitster sit-swapping families… welcome! We couldn't be happier to welcome you into the Komae network and we look forward to serving you well.
This is only the first of many exciting things to come in 2020. Stay tuned, friends. Stay tuned…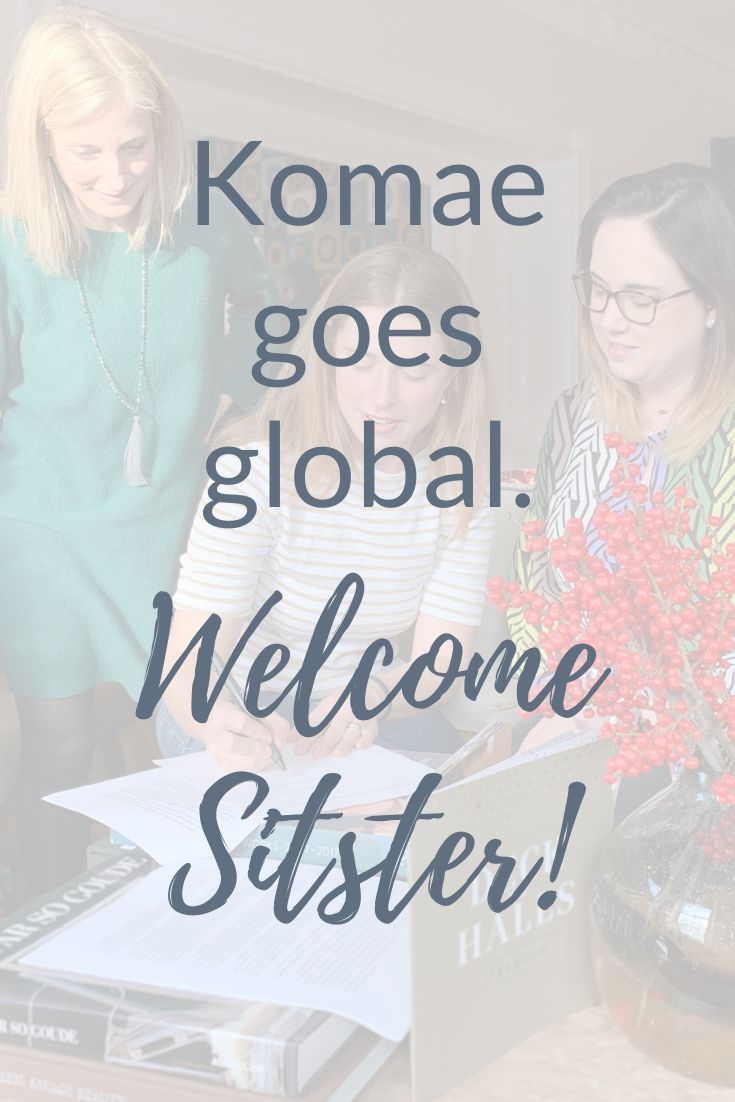 This error message is only visible to WordPress admins
Error: No feed found.
Please go to the Instagram Feed settings page to create a feed.
What are you waiting for?