Critical Workforces During COVID-19
Komae is a cooperative childcare app that provides an important care management option for healthcare workers, first responders, and those working for essential businesses. On Komae, parents swap 'Komae Points' as a way to manage and coordinate care for their children within a trusted network.
Old School Co-op. Modern Day App.
How it works.
I sit for you. You sit for me. We don't pay for sitters anymore. Don't have enough time to return the favor to your friends? No worries. In a difficult season like this one, we want to make sure that time and money is not a barrier to families getting the care that they need from their village. In light of that, between now and April 15, 2020, we are giving 10 free Komae points (which essentially amounts to 10 hours of free babysitting), to any Komae family with a point balance under 10 that requests them. Learn more here.
Friends
Send friend requests to connect with people you know and trust.
Groups
Create a group on the app and invite your colleagues to join.
Requests
The app alerts your Village when you post a request for care.
Availability
Let others know when you are free, encouraging them to post a sit.
Privacy
Your personal info visible only to people on your approved friends list.
Point Bank
The app automates point transfers & shows you how much $$ saved!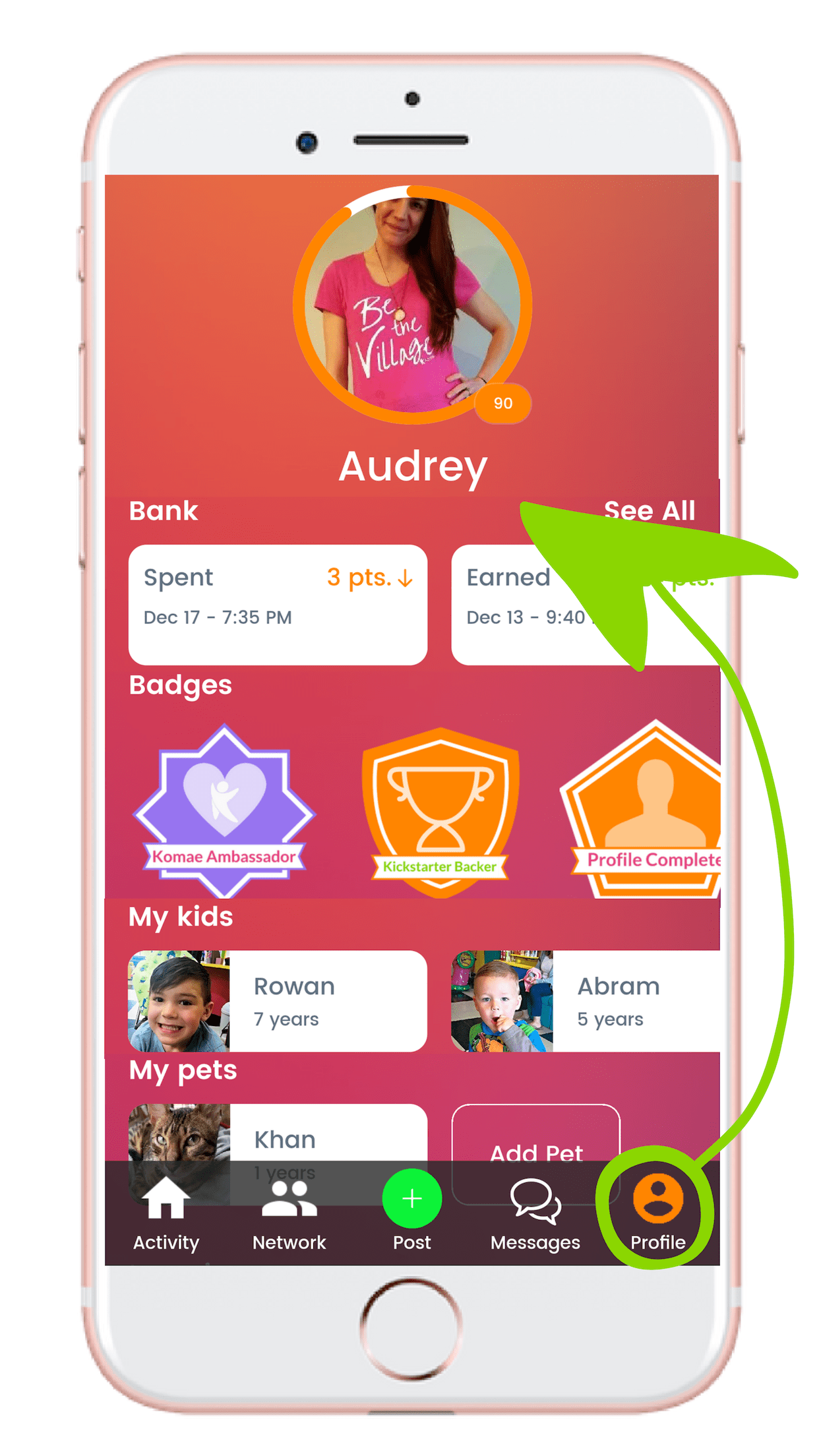 Your Profile
Think of your profile like a digital sitter info sheet.
List your kids' favorite foods, allergies, nap schedules. List the breed and habits of your pets. Anything to help your friends and sitters give the best care to your family.
Add your address so they can navigate to your house, your phone number so they can easily call or text, and an alternate contact in case they can't reach you.
This information is kept 100% secure. It's only visible to people on your approved friends list.
Build a Village
Your Village is your circle of trust. Your people. 
Your babysitting co-op is centered around you. Only people on your approved friend list can see your profile and your posts.
You can connect with others on the app via one-to-one friend requests OR you can create groups for your colleagues and neighbors to find each other more easily. If your organization or community is quite large, consider making some smaller groups based on department or the location of your homes.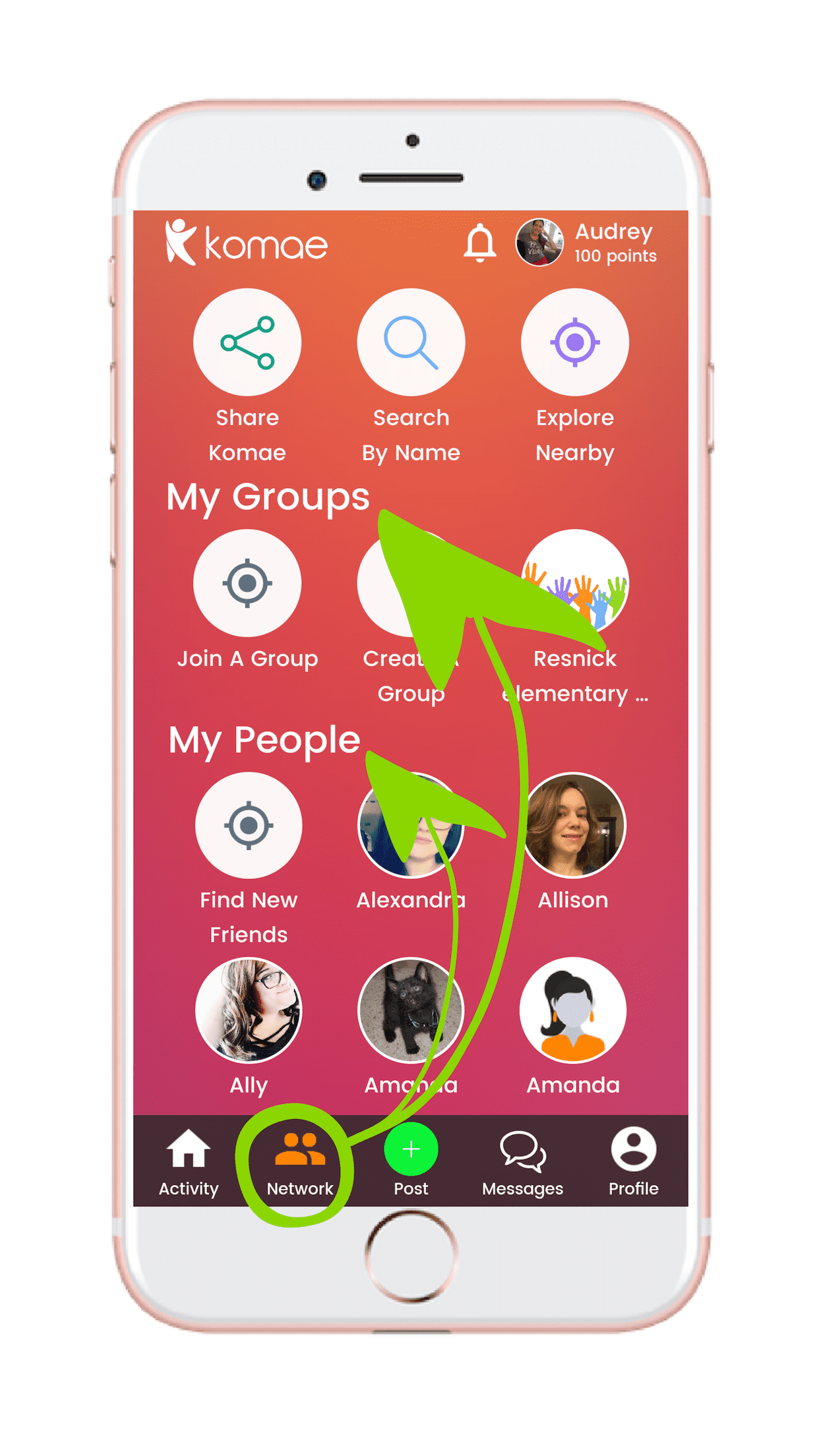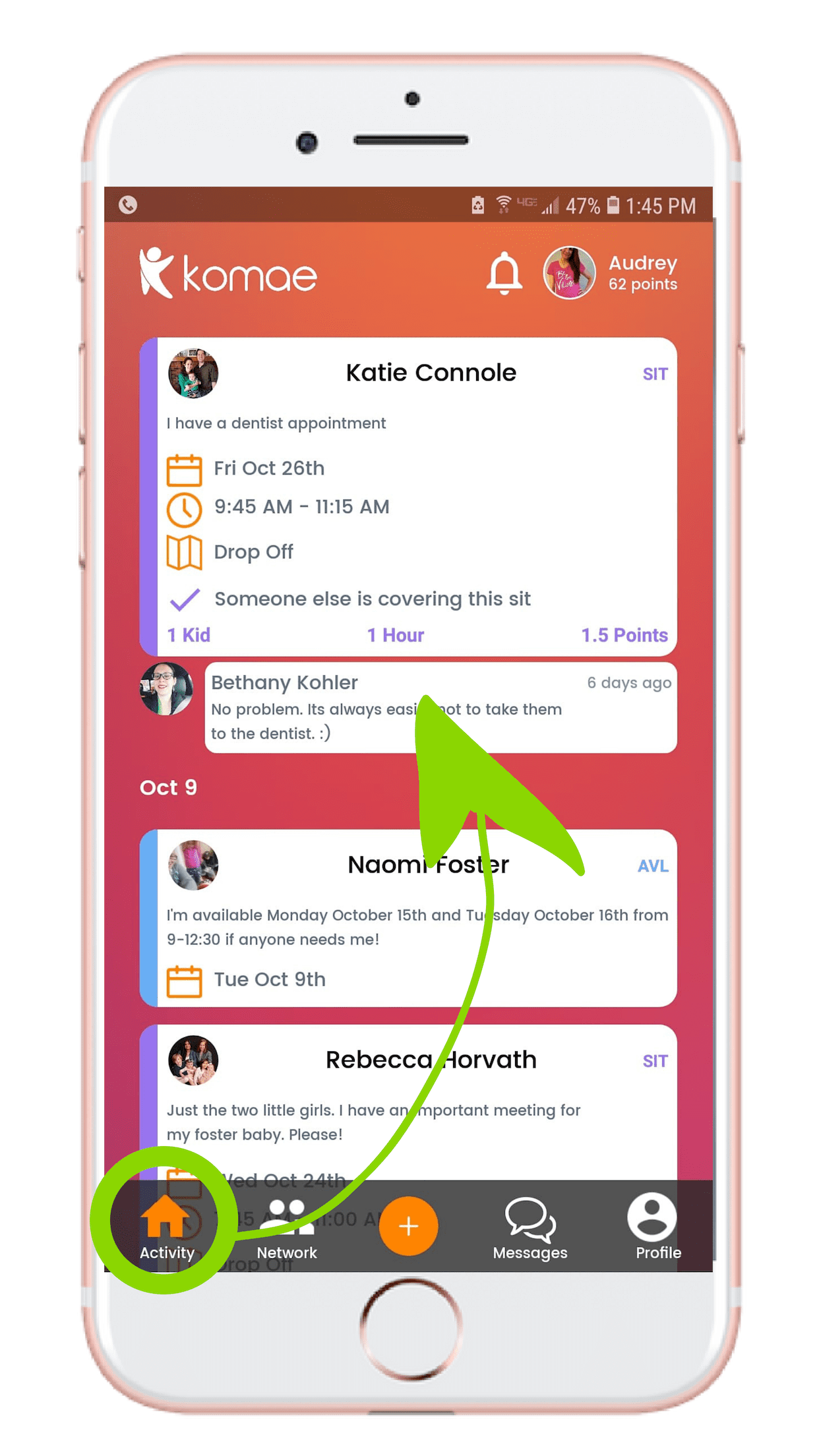 Schedule Sits
Ask Once. Everybody hears you.
Stop texting around to find a sitter. The waiting game isn't just frustrating. It's inefficient.
When you post a need on Komae, we will notify your entire village. If they're available, they can tap to offer. Watch for those offers to come in. Choose the one that's best for you and make it to your scheduled shifts at work.
You can also post when you're available to help other families around you. This is a great way to get the ball rolling for those who are new to Komae.
What are you waiting for?