When someone helps you out or offers you an opportunity for rest, just say thank you. Take that guilt, ball it up, throw it on the ground, and stomp on it. You are worthy of some peace and quiet and you are allowed to enjoy it without feeling one ounce of guilt. In some ways, I feel like I could stop this blog right here. Dust off my hands. Job done. But I know you're sitting on the other side of the screen thinking, "easier said than done."
In case you missed it, here's a video of Audrey and I discussing this topic LIVE on Facebook.
I believe that it's important to allow ourselves to be thankful for the generosity of others without feeling like we have a debt to pay. I believe it can bring peace. If you want to experience a piece of that peace (see what I did there?), then I'm here to share three tips with you.
Stop saying "You didn't have to do that."
If someone is extending generosity to you, then guess what… they already know they didn't have to do it. The very nature of doing something generous is doing something that is not necessary, but is incredibly kind. I know that when I do something generous for someone and they tell me I didn't have to do that thing, I will begin explaining why I did the thing and end up diminishing the generosity of it all in the process. So next time someone extends kindness to you, simply say, "Wow, thank you," and leave it at that.
Don't tell them that you "owe them."
I want to challenge you to avoid saying "I owe you one," or "I'll get you next time" when someone does something kind for you. As soon as the word "owe" comes out of your mouth, the generosity just lost it's authenticity and became a transaction with an unwritten contract. Whether you want to or not, these words add unnecessary pressure of paying back the favor within a reasonable amount of time. And whether you intended it or not, the other party is now expecting something in return, when that likely wasn't their expectation from the start. And expectations between friends can be dangerous. So rather than saying you owe them, simply say "Thank you," and avoid setting a reciprocal contract in motion. Not only will this remove potential tension, but it will allow for greater joy and gratitude for both parties when you extend that person an act of generosity in the future.
Don't feel guilty.
When someone does you a favor, will you please, oh please, try to shut down your feelings of guilt? Feeling guilty that you've been given some relief or because a need has been filled does nobody any good. I know that when I help someone out, I'm doing it because I want to. I also know that I want them to enjoy it. If they're not enjoying it, then I'm wasting my time and it tarnishes the generosity. I'd much rather see joy and gratitude than feeling like I've only added to their emotional load by laying on the guilt.
I want to leave you with this… When you extend generosity to someone else, how do you hope that they would respond? Do you want them to tell you why you didn't have to help? Do you want them to owe you one? Do you want them to feel guilty? I'm assuming the answer to all three of those is 'no.' I'm assuming that you're doing the thing in order to spread joy. (If you're not, well then that's a conversation for another time.) I want you to remember that your friend feels the same way about you. They want to serve you and they want you to receive it with joy. So do them a favor, and just say thank you.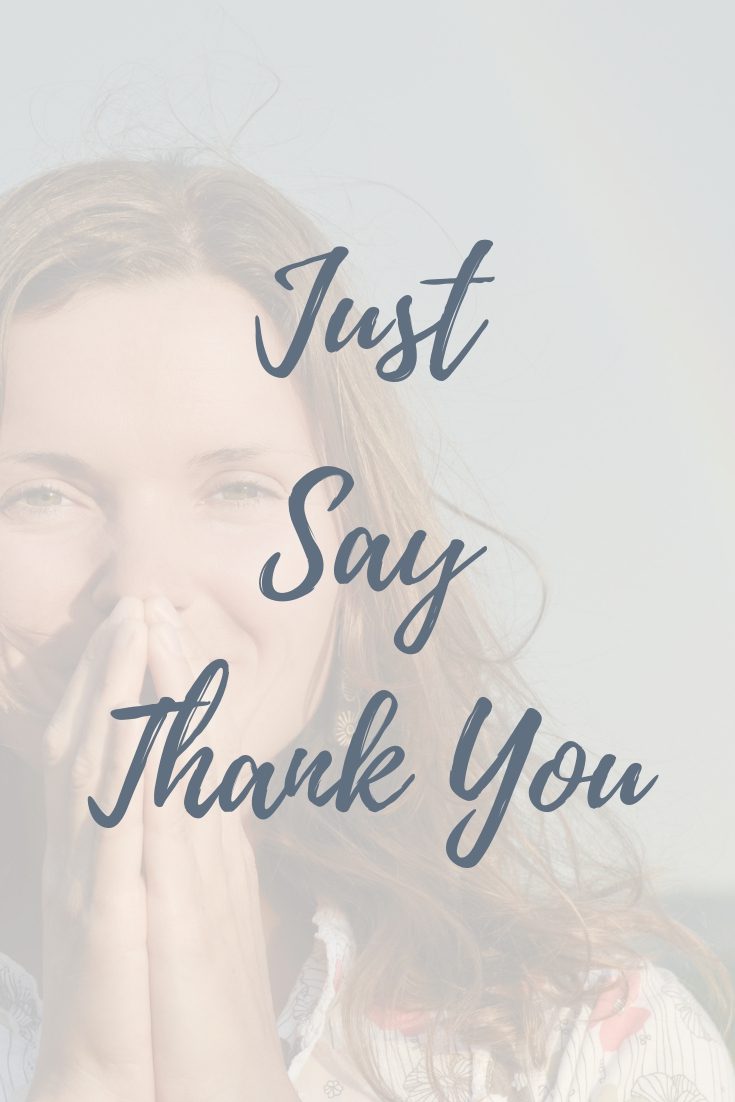 This error message is only visible to WordPress admins
Error: No feed found.
Please go to the Instagram Feed settings page to create a feed.
What are you waiting for?