If you've ever been a child with a scraped knee, or bruised ego, it's likely that at some point, an adult looked at you and said "oh, just rub some dirt on it."  If this is a phrase you've never heard, don't worry, I got you. I hopped over to Urban Dictionary (I only use the most reputable sources of course), and grabbed a definition for you.
"To rub dirt inside a wound in order to help the blood clot. Also used as an expression telling someone to get over any physical injury or other pain."

"To suck it up or man up in any kind of situation."
As an adult, I really don't enjoy rubbing dirt on myself, whether figuratively or literally, so I'd like to propose a new motto, "Put some chocolate on it." I considered "rub some chocolate on it," but that sounded less than appetizing and potentially inappropriate.
Chocolate = Mood Changer
There's just something about chocolate that makes a bad day better, a good day great, or a certain time of the month bearable. Am I right? Husbands… if your wife has spent her day going toe to toe with a toddler, managing sick kids, or struggling to hit deadlines at the office (all while likely sleep deprived), bring her home some chocolate. You'll see exactly what I mean.
Chocolate = Instant Pinterest Mom
Pinterest has got all of us moms feeling inadequate and lacking of creativity, especially when it comes to school lunches, snacks, and general presentation of our children's food. So I have a tip to help you win at Valentine's Day this year.  You ready for it?  Here it comes…
Just put some chocolate on it.
That's right. Grab some chocolate chips, melt them up, and start dipping. You can melt the chocolate slowly in the microwave… 20 seconds, stir, 20 seconds, stir, repeat until the chocolate is smooth. With this simple trick, you can turn ordinary food into a masterpiece. Marshmallows, strawberries, pretzels, cheese sticks… oh, wait. Was that too far?  I guess we shouldn't put chocolate on everything, but you can surely put it on most things. ;)
So next time you're down in the dumps or need to impress your children, just put some chocolate on it.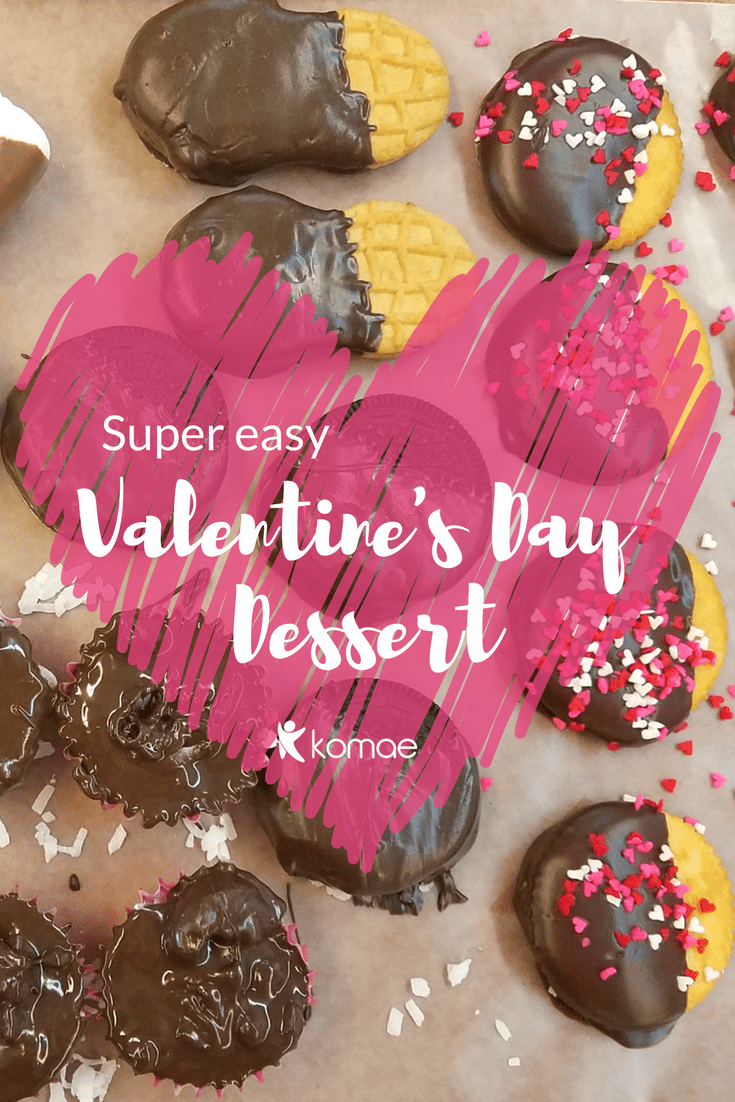 This error message is only visible to WordPress admins
Error: No feed found.
Please go to the Instagram Feed settings page to create a feed.
What are you waiting for?