I used to read. I used to brew a cup of hot tea, curl up on my chaise lounge, and soak up a good book. Can you go there with me for a moment in your mind? Ahhhh that feels good.
And then I became a mom. And let's be honest, ain't no mama got time for hot tea, chaise lounges, or books. The reading completely stopped. Well, for fun at least. I defaulted to required reading that taught me what to expect, how to be baby wise, and now my daily dose of Dr. Suess. None of that was just for me and it certainly wasn't just for fun!
So how do I fit reading back in my life when my hands are too full to hold a book?! One word: Bluetooth. (Or is that two words? Blue Tooth?) Either way, it changed my life.
How?
I started listening to books on things like Audible and Overdrive. I squeeze in a listen here and there when I get that magical alone time in the bathroom while getting ready, in the minivan after school drop off, one book was so good I took my phone into the shower with me to listen to it! I've never made it back to the chaise lounge. In fact, I sold that impractical thing at a garage sale to afford nursery furniture. But I am back on books, audio style, and I love it.
What?
So what are some of my favorites? These days I'm all about Girl Power. Boss Babes. Fempreneurs. Or whatever feminist and slightly offensive title you want to put on it. So my top listens come from powerful trailblazing women that are rocking my world:
Lean In: Women, Work, and the Will to Lead by Sheryl Sandburg – When I first started listening to this book, written by Facebook's rock star COO and overall amazing human, I was vacuuming and feeling overwhelmed by my busy life. My immediate thought was "Oh that sounds nice to be an c-suite executive at one of the biggest companies in the world, telling women they should lean into their careers rather than be held back by a glass ceiling. SURELY this woman is not a mom. She's probably never even vacuumed her own carpet!" Then she explained that she has two young kids and a loving husband (who has since suddenly passed away, boy her heart is burdened and her plate is full) all while rocking a power suit and killer heels. Now THAT is someone I'll make time to listen to. And this is way more than a book. It is a movement and I love everything about it.
Daring Greatly: How the Courage to Be Vulnerable Transforms the Way We Live, Love, Parent, and Lead by Brene Brown – Go back and read that title one more time. Whew. That is heavy stuff. Brene has literally changed the way I think about myself and others in such a positive way. To best explain it, I am going to tease you with one of her truth bombs in the book:
"The mandate is not to be perfect and raise happy children. Perfection doesn't exist, and I've found what makes children happy doesn't always prepare them to be courageous, engaged adults."
That is wisdom right there, friends. And something I wasn't practicing regularly. I wanted to hide my mistakes and put on a show of perfection. But it is so freeing to be vulnerable and genuine. You should try it. If you're scared, just pick up any of Brene Brown's books and find your courage to dare greatly.
Why?
As I typed these favorite "listens" up to share with you, I realize how different I am from the for-fun-novel-reader I used to be, flipping through Bridget Jones' Diary with my hot tea and chaise lounge.  It blows my mind that at age 35 I can still be discovering new things about myself. I thought I'd have myself figured out by now. But we all need a little help seeing our blind spots, right? Discovering the greatness inside of me is my new version of fun, I guess. It's why I read. If I love myself, I will never cease to be entertained… even when Bluetooth isn't available.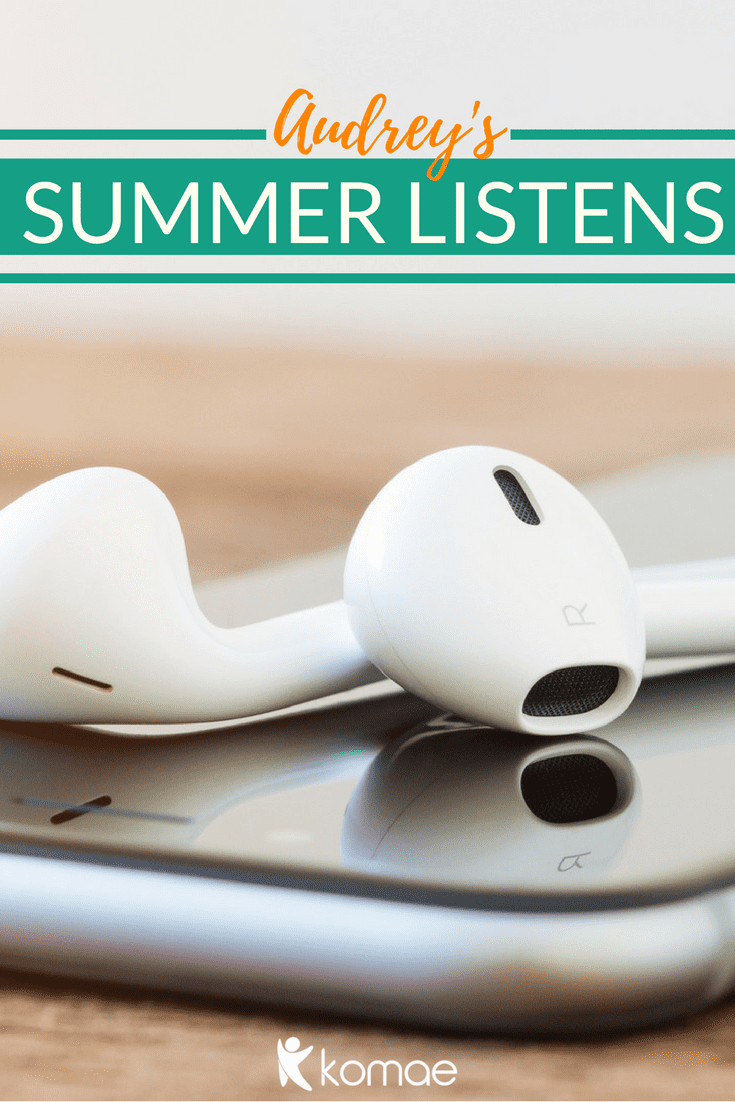 This error message is only visible to WordPress admins
Error: No feed found.
Please go to the Instagram Feed settings page to create a feed.
What are you waiting for?