Getting healthy and feeling good after baby is freaking HARD. Every single routine you had before baby has been thrown into the garbage and lit on fire. You don't eat, sleep, shower or (lets be honest) walk the same after baby arrives. I was in pure survival mode for practically 3 months. If am being truthful, it took me almost 4 months to feel like myself and to really feel like I was up for exercising.
Starting from square one can be super daunting, but the most important part is that you START. This may mean taking a family walk everyday, taking a mommy and me workout class, or doing home workouts that allow for flexibility.
Through my experience as a lifestyle coach who helps other women get started on their fitness journey, I would say that the top reasons for putting off getting started are:
Finding time.

Feeding picky eaters.
Set Your Priorities Straight
My reply to this is, just like anything else you want in life you need to plan and make sacrifices.  Finding 30 minutes a day, which is all the time you need to dedicate to moving your body, is not hard. I bet you make 30 minutes to watch your favorite TV show? You may need to cut that out, or combine it with walking/on the treadmill or elliptical.  You might need to get up 45 minutes earlier or go to bed 45 minutes later.  As a new mom with a stage 5 clinger of a baby, I sometimes would only get 12 minutes in and have to hit pause on my home workout and come back and finish it later.  Point is, you have to make it a priority.
Eat Right
As for cooking for picky eaters…..My husband will pretty much eat anything I put on a plate.  That being said, I work with a lot of ladies whose hubbys won't even look anything green unless it's a Heineken bottle or lettuce on a cheeseburger! My first suggestion is to have a talk with your family about your goals and the changes that need to be made for you to meet them.  The hope is that the whole family will start to make changes with you. For those households that aren't quite ready to make the leap with you, I always suggest that you meal prep healthy things for yourself and buddy up with a friend or support system to help you steer clear of the not so healthy things that may be laying around.
Bottom line is say YES to getting started, but show yourself some grace when it comes to transitioning to this new lifestyle. It does not have to be all or nothing or all at once.
Get Moving
Here are a few of my favorite moves to get you started (detailed video below):
Reverse Planks- 10 reps

Jumping Jacks- 30 seconds

Surrenders- 10 on each leg

Skaters- 30 seconds

Frog Crunches- 15 reps
Repeat the circuit 3-4 times with a 1 minute break in between circuits.

GOOOO KOMAE!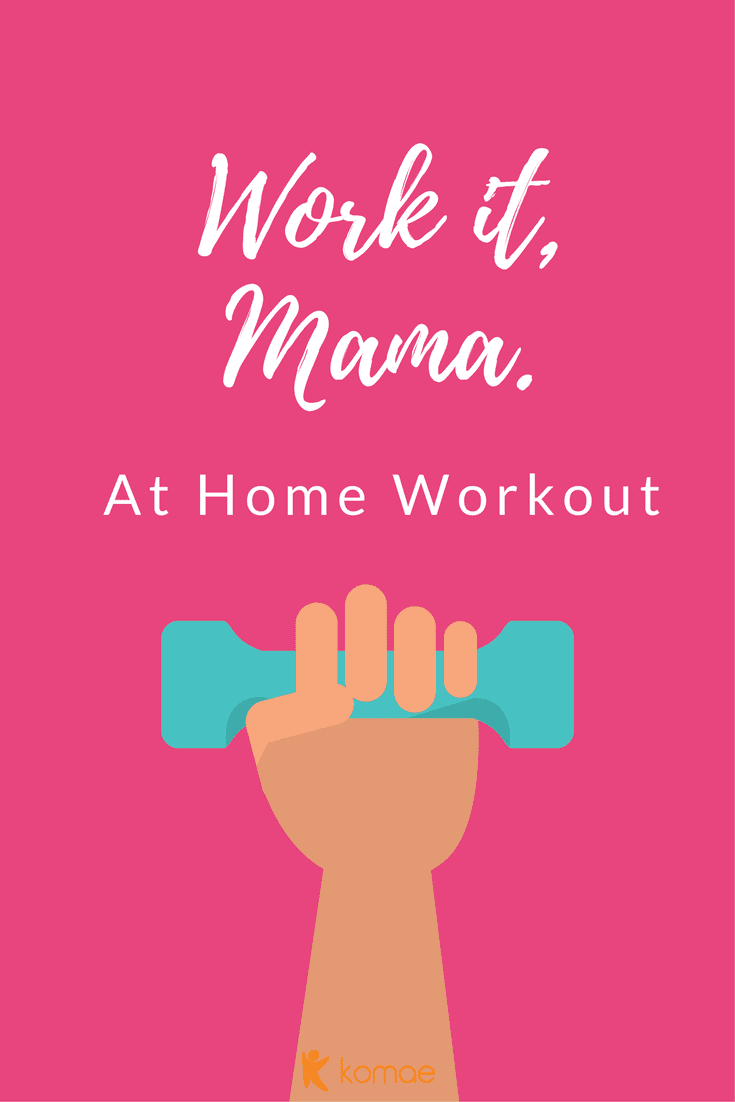 This error message is only visible to WordPress admins
Error: No feed found.
Please go to the Instagram Feed settings page to create a feed.
What are you waiting for?