I cannot stand seeing women call other women the B word. You know the one I'm talking about. I am just gonna say it… Best Friend.
BFF? Even worse.
Bestie? Don't even go there.
I journeyed down deep inside my soul to see what it is about these words that make me so worked up. Here is what I came up with:
Only One.
You know that girl. The one who introduces everyone as her best friend. It kinda loses its impact when everyone qualifies. I don't even want you to call me your best friend if you're handing it out like participation trophies.
Best – adjective
1. excelling all others
That description says it all. There can only be one best of anything. Hellmann's. LeBron James. Breast… Those are all the very best at what they do. There is not a list. There is only one. You cannot have more than one best friend.
Scrolling Envy
This is probably more of a personal issue that I need to work out with my therapist, but if I really dig deep I find an ugly pit of jealousy. Nothing gets me more green than scrolling through social, seeing photographic evidence of parties I wasn't invited to, then the B word crosses my feed…

I mean, come on. What are you trying to accomplish with a post like that? Once I have talked myself off the ledge that I was the subject of their laughter, I find myself questioning all my friendships. "Why am I not her bestie? Who is my bestie? Am I anyone's bestie? What do I need to do to earn the bestie title?!" Please tell me I am not the only one that is this paranoid.
The Includer
I am an includer. Literally, that is what my StrengthsFinder® personality test told me. And I quote,
"Includers stretch the circle wider. You make everyone feel part of the group. In direct contrast, you actively avoid things that exclude others. You want as many people as possible to benefit."
Boom. That is exactly why I despise the "B" word. It is so excluding. By saying someone is your BFF, you're saying no one else can ever be best. Forever.
The way I see it, we can all be friends. Close friends or far. New. Old. Silver. Gold. Just. Friends. Drop the titles. Focus on growing deeper and wider with those around you.
Who's in your Village?
Thinking through these things has made me realize why I do what I do. The whole foundation of Komae is rooted in the Village. In fact, Kṓmē (ko'-may) means Village in Greek. Our dream is to help parents connect. To open ourselves up and let others in. To help and allow ourselves to be helped. That's what friends are for!
So I challenge you:
Deepen your connections.
Widen your circle.
Grow your village.
And if we're friends on social, please, for the sake of my mental health, drop the B word.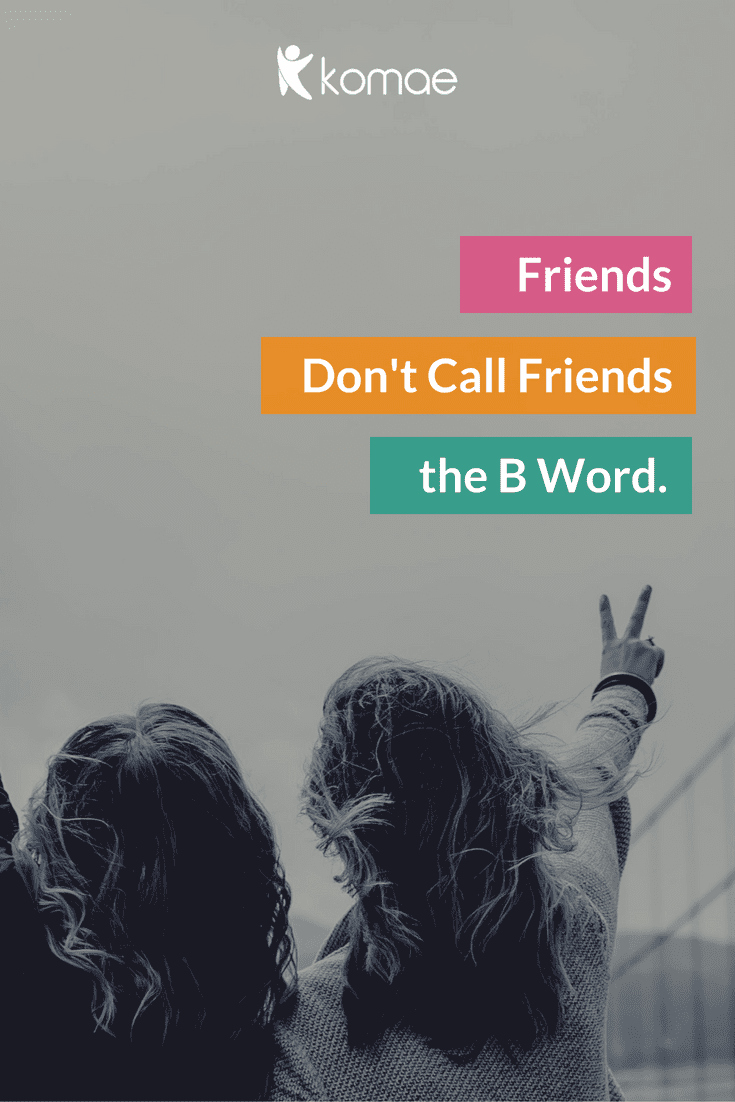 This error message is only visible to WordPress admins
Error: No feed found.
Please go to the Instagram Feed settings page to create a feed.
What are you waiting for?