Well, that was fast! A few days at the beach, some fireworks, one late summer trip, and suddenly we fall into, well, fall!  
Here in Ohio, the arrival of Autumn means pumpkin spice lattes, farmers markets, and the familiar rituals of school year activities. But THIS year there's ONE BIG DIFFERENCE…   
Free Babysitting + Free Time = Free At Last!
With the September launch of beta testing for our new Komae app, people across America are now able to use their smartphone to exchange free babysitting services with friends and family they already know and trust – and get back a few hours of FREE TIME for date nights, shopping…or that dreaded meeting with the new first grade teacher!
Like squirrels collecting nuts (or Millennials collecting Pokemon), hundreds of parents are already collecting Komae points to share and exchange free babysitting with others in their hand-picked Village, and finding out just how EASY it is to give and receive child care with each other.
The Times They Are a-Changin'
Change is in the air – and in your pocket – because now, instead of paying $15+/hour for that in-demand babysitter, you can simply trade with other parents in your community in real time and in real life!
Welcome to a new Season of Sharing
The leaves are changing color, and Komae is changing the way the world does babysitting! So what are you waiting for? Click HERE to request an invitation to the app…(before you turn into a pumpkin latte!)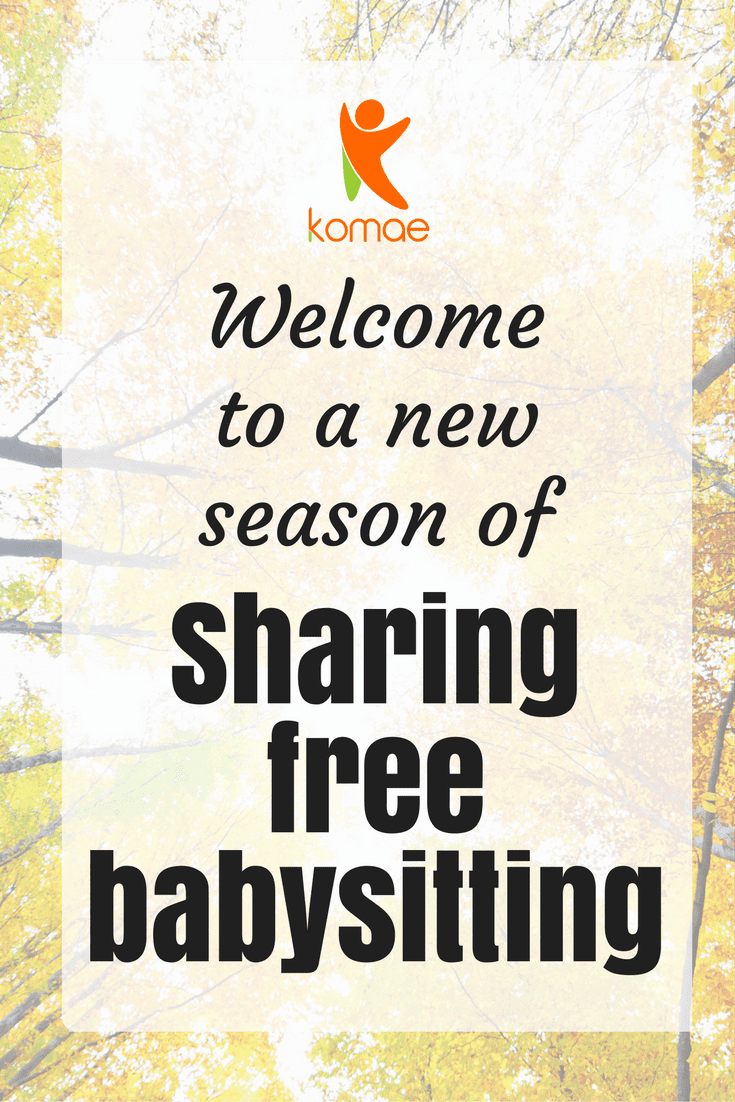 This error message is only visible to WordPress admins
Error: No feed found.
Please go to the Instagram Feed settings page to create a feed.
What are you waiting for?