As the Digital Marketing Coordinator here at Komae, I love being able to use my creativity. Another creative venture of mine is photography. I've had a major interest in photography since I was a little girl using my Grandpa's polaroid… up until I got one of those super hip Polaroid i-Zone Pocket Instant Cameras where you pull the decorative photo strips out of the side. How cool were those?! I think you all should buy your kids one and let them relive the memories. #MomOfTheYear
Fall is my favorite time of the year to take photos. 🍂 The colors of the changing leaves provide the most beautiful backdrop. Pumpkins, blankets and hay bales make the best props. And fall clothes with plaid, sweaters, and scarves – the options are endless.
Tips to Prepare for Photo Day
If you're hiring a photographer or taking photos yourself, make sure you find the best location. If you're taking still, family photos, find a quiet place, like a metropark or family garden. If you're taking pictures of your kids, find a place to keep them happy and occupied, such as a pumpkin patch, to take real photos without them getting too fussy. For the best lighting, schedule something early morning or just before sunset. The sky will provide the perfect glow to enhance your fall photos.
Make sure to bring snacks for the kids, schedule around their nap times, and have toys for the photographer to hold up to keep them entertained and paying attention. And one final tip, be on time! Your photographers usually have back to back bookings and you do not want them to rush your photos.
Family Style
So many people panic when picture time comes. "What should I wear? What should my kids wear? What should I make my husband wear? How should I do my hair and makeup?!" I have one word. Natural. Do what you would normally do. (Except for your husband – make him wear that sweater he never wears.) You want to look back on these pictures and remember what your family moments were really like. You don't want to look back and think "wow, why did I put so much makeup on?' Just be yourself.
As for clothes – please try to resist completely matching. I know everyone wants to do the matchy matchy photos all in the same shirt and jeans, but don't do it. Instead, coordinate. Find colors that work together and patterns that play off each other.
Example:  You can wear a yellow floral dress with an open cardigan and boots, your husband can wear a plain grey long sleeve shirt with dark jeans, your girl can wear a burgundy dress with a headband and jean jacket, and your son can wear an olive green vest with jeans and a striped shirt.  Don't be afraid of patterns, but don't all wear the same plaid shirt. Make sense? For more tips, head to Pinterest, there are so many cute fall family photo styles on there.
Photos should be fun and memorable. Relax, be yourself, and cherish these family moments.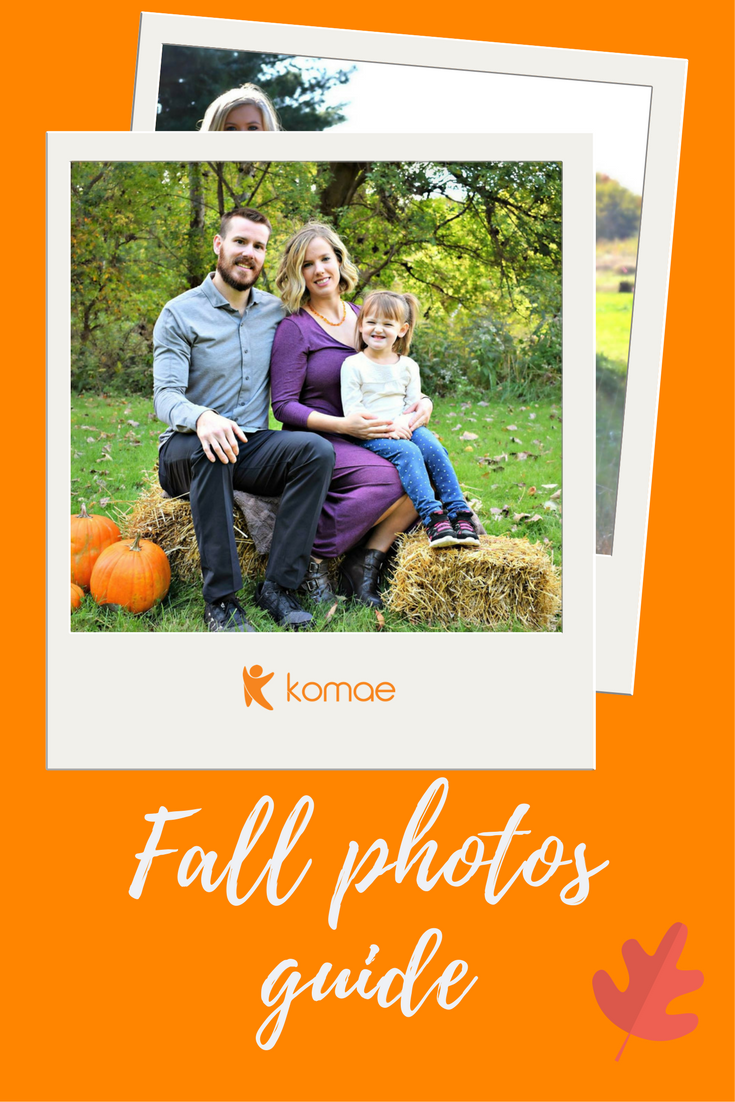 This error message is only visible to WordPress admins
Error: No feed found.
Please go to the Instagram Feed settings page to create a feed.
What are you waiting for?