Essential Oils are making quite the noise in the direct sales market, and it's leaving many parent's saying, "sure it's natural… but is it safe for my kids?"  Well, as one who uses and sells oils myself, I'm here to share a few best practices for how to safely use essential oils on your little ones.
1) Know Who You're Buying From
I start here because as a Wellness Advocate for doTERRA Essential Oils, I like to remind people that my recommendations stop there. Since the FDA does not regulate essential oils, I cannot speak for the ingredients found in oils bought at your local grocery store, on Amazon, or through other brands. So if you're going to shop somewhere other than through a direct seller of doTERRA, please do your homework before using oils on yourself or your kids. Here are a few links if you'd like to study the safety and science behind essential oils deeper on your own:
The doTERRA Science Blog
Aromatic Plant Research Center
Pub Med
2) Dilute
At first glance, essential oils sound expensive. But when a bottle of oil comes with 240 drops inside, and you only need to use one drop of oil per application, you'll see that the cost comes down quite quickly. For example, a bottle of Peppermint is $20.50. Do the math and that means that each drop is 8.5 cents. So that's less than 10 cents per application. Not so bad, right?
But if you're using that one drop of peppermint to relieve head tension, how do you possibly get it to cover the entire area of concern? The answer is dilution. By putting one drop of peppermint in the palm of your hand and diluting it with a teaspoon of carrier oil (I prefer fractionated coconut oil), you can now cover a larger area when applying topically to your skin. Furthermore, dilution makes oils safer for your kids.  Whenever I'm using oils on my boys, I dilute the drop of oil with carrier oil and then apply, because honestly, a little goes a long way in their little bodies.
Fun fact: another great thing about diluting your oils with fractionated coconut oil is that it helps weigh the oil down and gives it time to absorb into your skin before it evaporates.
3) Make Rollerballs
If you're type A like me, you might be thinking that diluting your oils upon every application sounds like a lot of work. Drop of oil in the palm. Teaspoon of carrier oil in the palm. Open and close both bottles while trying not to let it drip on the floor. Not to mention carrying all of that with you doesn't sound ideal when you consider all the luggage that already comes with carting around newborns and toddlers.
What I recommend here is that you hop on aromatools.com and buy some glass roller balls. This allows you to mix up your oils in advance and apply them incredibly easily when you're on the go.  Here's a friendly little chart to help you know what the ratio of essential oil to carrier oil should be per age group.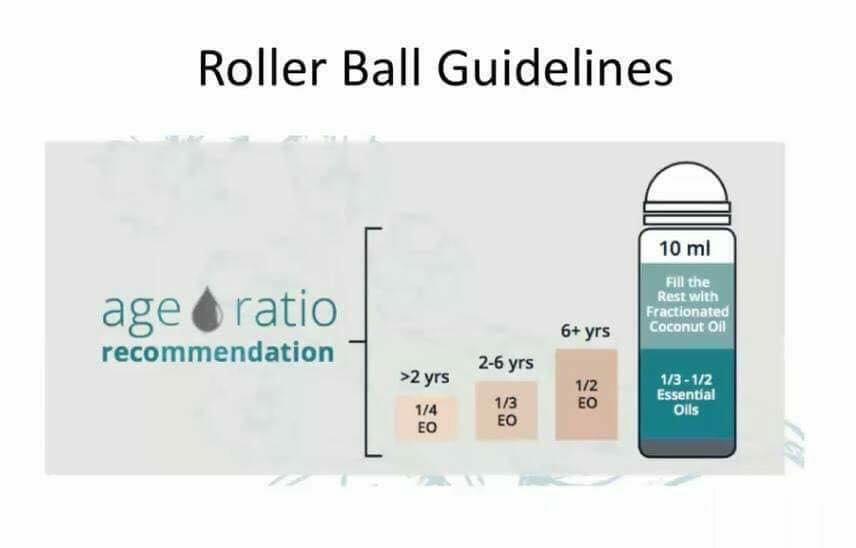 4) Start Somewhere
If you're just getting started using oils in your home, the options can be overwhelming and it's possible you aren't sure where to begin. My suggestion is always to start somewhere simple, begin learning, and grow from there. No need to boil the ocean here, friends.
In a household with kids, I would suggest starting with Peppermint, Lavender and OnGuard.
Peppermint – Helps to alleviate occasional stomach upset, helps cool the body, helps relieve head tension and promotes healthy respiratory function.
Lavender – Promotes calm and relaxation. Add a few drops of Lavender to pillows, bedding, or bottoms of feet to relax and prepare for a restful night's sleep.
OnGuard  – Supports healthy immune and respiratory function. Protects against seasonal threats. Great to diffuse and apply to bottoms of your children's feet to help keep the gunk away!
Check out my site to purchase some oils! Or if you're a seasoned oiler, I would love to hear which oils are your favorites to use on your kiddos to keep them healthy and happy!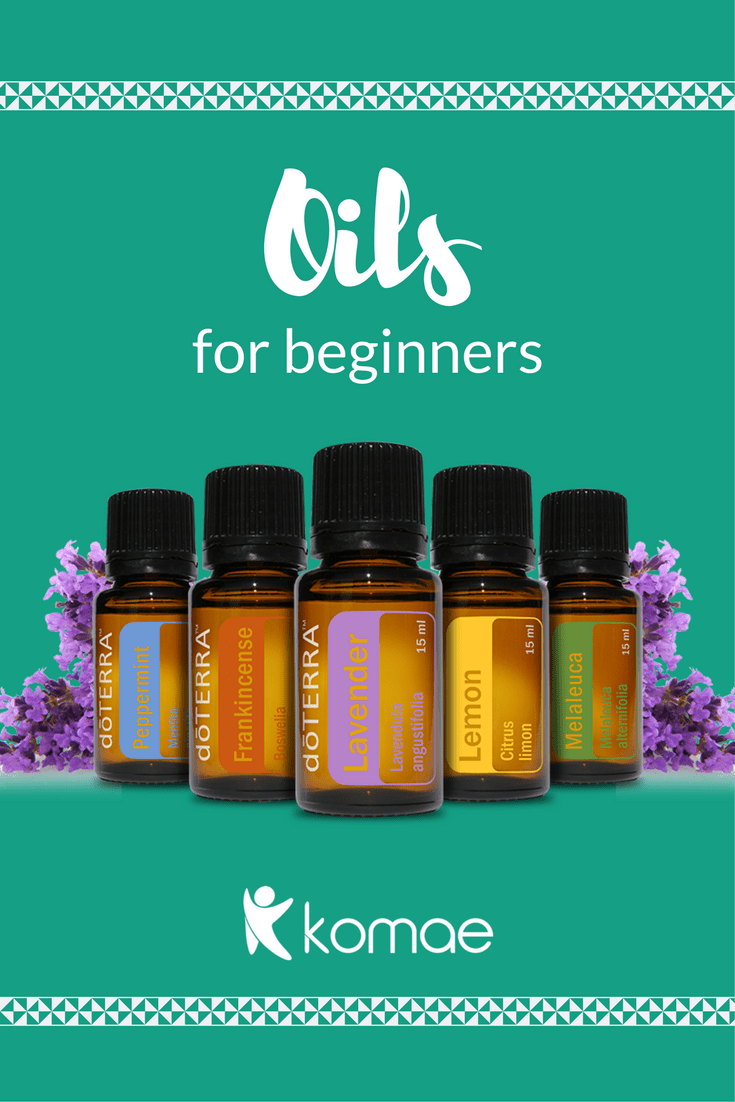 This error message is only visible to WordPress admins
Error: No feed found.
Please go to the Instagram Feed settings page to create a feed.
What are you waiting for?