When it comes to registering for baby, often parents focus so much on the nursery items and essentials, and tend to forget that so often you are out and about with baby in the world, so it's imperative to also register for diaper bag essentials, too! After talking to many moms and dads, we rounded up our must-have diaper bag essentials – these are the items you surely don't want to leave home without. Head to Gugu Guru and take our fun and free style quizzes to see what items we recommend for you and your lifestyle!
Diaper Bag You Love
When it comes to finding a diaper bag, many parents tend to gravitate towards functional (think: simple backpack), but nowadays, so many diaper bags are both stylish and functional! Choose a diaper bag which has pockets for all of baby's items and your items – many parents end up using the diaper bag as a work and day bag also, so you want something you feel proud carrying. One of the most popular diaper bags we recommend is the Louise Bag from Newlie – this handsome bag also becomes a backpack, which makes baby-wearing and carrying baby supplies super easy.
Diapers
We love Babyganics Diapers! Made with a new blend of plant-based materials, Babyganics diapers are intended for superior comfort and fit and enhanced absorbency. They have NO chlorine, latex, petroleum based lotions or fragrances. They are made with NeoNourish Seed Oil Blend: Babyganics' own blend of tomato, sunflower, cranberry, black cumin and raspberry seed oils. They feature soft-stretch sides, leak control, and have a wetness indicator.
Wipes
Wipes are an essential item, not just for baby, but for life! You'll be using wipes for everything – we mean everything! We're huge fans of Water Wipes, as they are safe enough to use even on the most sensitive of little babies.
Hand Sanitizer
You never know where you'll end up with baby, so we suggest having a safe hand sanitizer you can keep handy. Babyganics Hand Sanitizer is alcohol-free, and the plant based formula kills 99.9% of germs, and the non-allergenic ingredients are soothing to the most sensitive hands, without any of the bad stuff, such as triclosan, parabens, sulfates, phthalates, artificial fragrances or dyes.
Nursing Essentials
If you're nursing, there are certain essentials you will need to pack in the diaper bag, too. Pick a nursing cover you like – and choose a multipurpose one! Covered Goods nursing covers can be used to cover for nursing, as a car seat cover, for grocery carts, and as a chic scarf for mama. We're also a fan of Motherlove Nipple Cream for soothing cracked nipples, and mamas often use it as a diaper cream and even as lip gloss. Multipurpose items are a must-have for any diaper bag.
Baby Carrier
You always want to have a baby carrier on you, because sometimes baby just wants to be held, but you need your hands too! Slip a Baby K'tan carrier into your bag, it's easy to clean and folds up small.
Other items you don't want to forget
Fill up those pockets with all the essentials you can't live without when it comes to being out in the world with baby. Don't leave home without diaper cream, teething gel, wet bags for changing baby and dirty clothes, an extra set of clothes, snacks for mama, a water bottle, and Ziploc bags, because they're always handy!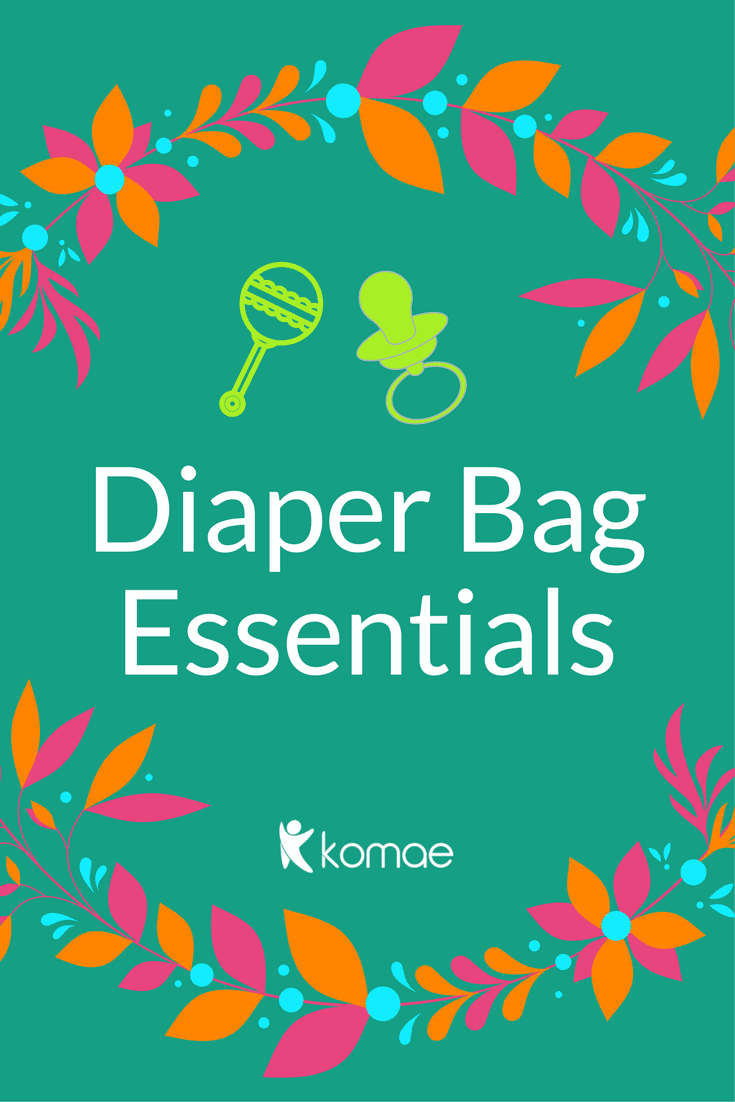 This error message is only visible to WordPress admins
Error: No feed found.
Please go to the Instagram Feed settings page to create a feed.
What are you waiting for?