Do you ever feel like your time completely spins out of control?  That you start the day with tons of goals, all of them feeling realistic, but you end the day wondering who that crazy overachiever was inhabiting your body at 8 AM?
I'm guessing you know that feeling.  And I'm fairly confident we feel that way because we try to be all things to all people at all times.  As a mom, we have a lot of people demanding our time and attention.  Husband, kids, coworkers, friends… and ourselves.  We want a piece of the cake too, right?  If all we do is give, give, give, and we forget to take time for ourselves, we're eventually going to burn out and have nothing left.
Something I've learned along the way is to take control of my time.  Instead of waking up and reacting to the day, I start my day with a plan.  Granted, life with kids can often throw plans out the window, so remaining flexible is always important, but starting your day on the right foot can make all the difference.  Its also important to note that plans can look a lot of differently for different people.  They can range from extremely detailed to wild and free.  But what I'm talking about here is the idea of compartmentalizing your day in a very general, blocked out sort of way.
I stay at home with my kids while also developing Komae and operating my own at-home bakery boutique, La Hoot Bakery.  Now, while working at home grants me much flexibility in my schedule, sometimes that can double as a hindrance.  I used to operate by having a loose to-do list that I'd try to accomplish "whenever," between the needs of my kids.  But what ended up happening was I would start working on a project just to find myself angry at my kids for interrupting me.  I was losing my compassion for my kids because they were breaking mommy's train of thought.  Unfair, right?  Totally.
So now, I've started compartmentalizing my day to minimize these interruptions and miscommunications.  Instead of multitasking… always working while also always being mom… I now separate my day.
Mornings are strictly kid time.  I focus my time taking them somewhere fun, having a play date, playing games, or doing activities.  It doesn't mean I can't quick check or send an email.  But it does mean that if I hear "mommy, mommy," the laptop gets closed or the phone gets set down.  If it's before lunch time, it's all about the kiddos.
Then comes the sweetness of the afternoon.  My youngest still naps and my oldest has quiet time and independent play.  This is the time that I focus on my to-do list.  Laundry, cleaning (ok, maybe not that one), blogging, baking, or what have you.  I find that if I'm uninterrupted, I get A LOT more done and we're all happier in the process.  And when my youngest wakes up, the two of them are learning that it's time for some independent play while mommy wraps up what she's working on.  And on the weeks where the naptime time slot just isn't quite enough, I schedule a babysitting exchange through the Komae Pilot Group so my kids can have fun with their friends while I tackle the extra long to-do list.  Making sure that when I pick them up, I'm ready to set my focus on them.
Dinner time and early evening is family time, but after bed time… that's my time.  It can look differently on a day-to-day basis, but in general, I do something that makes me feel like me.  Maybe it's watching TV with my husband or diving into a good book with a glass of wine.  Whatever it is, once 8:00 hits and the kids heads hit the pillow, I shut off my role as a mom and a business owner and I focus on just being Amy, and a wife to my husband.
Now, that's the plan that works for me.  It doesn't mean it will work for you.  Maybe you would rather switch the order around or compartmentalize by day.  Work hard on monday and wednesday.  Rest hard on tuesday and thursday.  Or maybe you work outside the home and your time is a little more limited.  Perhaps you could focus on making your lunch breaks more about you.  Or work hard for the first hour after bedtime, but let yourself relax when that hour is through.
All that matters is that you seek your day and time with intentionality, and you focus on being present.  Your kids will thank you for it.  It's a lot easier to work hard if you know rest is around the corner.  So take control of your day or week by scheduling time to focus.  To focus on your kids, your household, your family, your husband, and you.  Don't let the clock run crazy.  Control it instead.
If you'd like to learn more about how Komae works and how you can play a part in making this dream become a reality, get connected with Komae today!  You can find us on Twitter, Facebook, Instagram, YouTube, Pinterest and Kickstarter!
Update 3/17/16: As of October 19, 2015, the Komae app was fully funded on Kickstarter!  Beta testing is scheduled to begin in April 2016.  Space is limited, so request an invite today!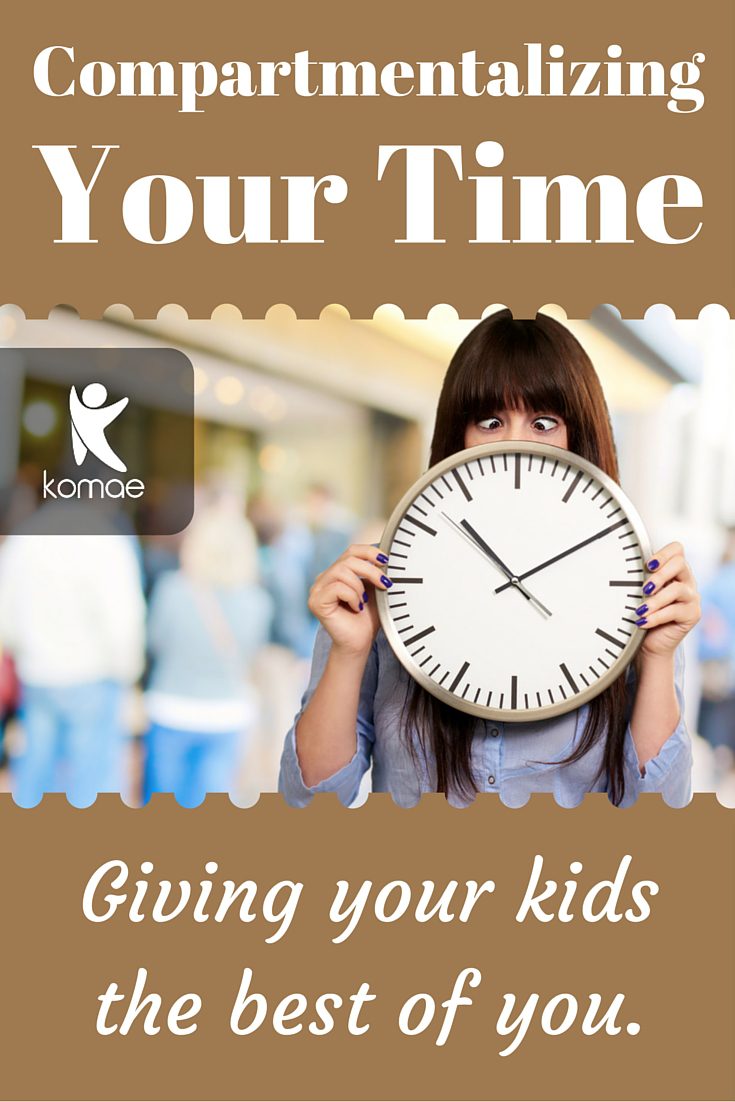 This error message is only visible to WordPress admins
Error: No feed found.
Please go to the Instagram Feed settings page to create a feed.
What are you waiting for?