THE PROBLEM: Teacher Christmas Gift Giving Stinks.
Family gifts ✔
Friend gifts ✔
Teacher gifts… uuhhhhh… eerrrrr… hhmmmm… Bueller…?
Teacher Christmas gift giving doesn't stink because we don't want to give to teachers. It stinks because we don't know what to give to teachers that they actually want! Not anymore, friends. Follow my easy tips and get ready to be The Best Teacher Gift Giver EVER!
THE MISSION: Get To Know Them
The most important step to being a gift giving champion is knowing the recipient. How do you get to know a person you see for a 10 minute conference slot once per semester? If your child is anything like mine, asking them for details about anything that happens during their 6 hour school day usually results in "Nothin'." So good luck getting any intel from them. You need a new tactic.
THE SECRET WEAPON: Hello Teacher!
We all want to give our kids' teachers Christmas gifts they will love. So find out what they love! I made this awesome free printable for you to do just that. It gives you a list of all your teacher's favorite things so you can shop accordingly.
THE ACCOMPLICE: Spy Kids
Your kids will love playing along with this mission. Give them the paper and tell them to ask their teacher to fill it out and give it back to them. But they can't tell him/her why! Sell it like they are real-life-spy-kids so they follow through from start to finish. (My kids have the attention span of a baby minnow so everything needs a hook to keep them on mission.)
THE BOMB: You.
That's right, now that you know what the teacher likes, you will be The Bomb Teacher Gift Giver all year long.
If your Teacher Gift is the last item lurking on your Christmas shopping list? no problem! You know their favorite things!
Forgot it was teacher appreciation day until the night before? You've got this! Just swing by their favorite place to eat/shop/drink and grab a gift card. Boom – You're the Bomb!
End of school year's 37 projects, programs, and room parties got you scrambling? Grab your cheat sheet and get 'er done!
Teacher Christmas Gift Giving DO's and DON'Ts
I polled a couple dozen teachers and asked what they like and, perhaps more importantly, what they DON'T like getting from students for teacher Christmas gifts. Here's what I learned:
DO's:
Gift cards! Hands down, every teacher said they like gift cards for any amount. (And now with your handy dandy free printable cheat sheet, you know their favorite places to get them from. Bonus!)
Useful supplies. Example: A cute pen holder (bonus points if homemade or personalized!) filled with fresh new, colorful pens and highlighters. Or "a bad ass stapler that I would never buy for myself." (Her words, not mine!)
Ornaments. "The teacher will think of your child every time they decorate their tree for YEARS to come."
Handwritten notes. Last but certainly not least. Each teacher expressed that they still have hand written notes from their students.
DON'Ts:
Homemade treats. Most of them get thrown away. I loved this quote from one teacher, "I watched too many kids pick their nose!"
Mugs. I know it seems like a nice gift, however on behalf of all teachers I surveyed – don't do it. They have too many!
Lotions, candles… nothing smelly.
Ornaments. Yes, I realize I put this on both lists. Here's what one teacher said, "I saw someone else said ornaments however, I think that is only good for first year teachers. You can only have so many worlds greatest teacher ornaments on your tree!"
And of course the greatest DO of all – get the Hello Teacher Christmas Gift Giving Free Printable so you can get to know your child's teacher and help them feel loved and appreciated at Christmas and all year long. 💗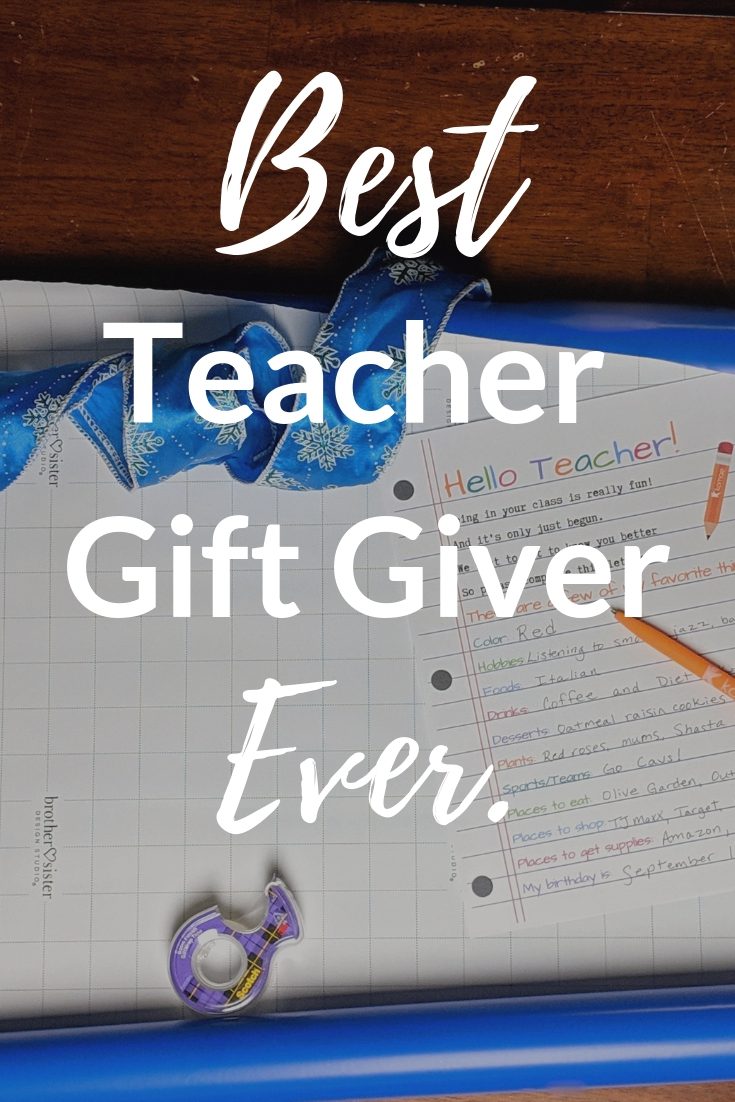 This error message is only visible to WordPress admins
Error: No feed found.
Please go to the Instagram Feed settings page to create a feed.
What are you waiting for?