Last week, we got real on Facebook live to talk about mindfulness and how it can play a positive role in your friendships and your self care. In case you missed it, here's a quick link to watch.
Mindfulness : the quality or state of being conscious or aware of something.

Mindfulness : a mental state achieved by focusing one's awareness on the present moment, while calmly acknowledging and accepting one's feelings, thoughts, and bodily sensations, used as a therapeutic technique.
I'll never forget being pregnant with my first child and starting to experience the crazy phenomenon of 'Mommy-brain.' Until then, I thought it was some silly joke made up to make pregnant women feel better when they found themselves forgetful and you didn't want to hurt their hormonal feelings. But no. It's actually real! And now that I'm a mother of 6 and 8 year old boys, I'm not sure if it's ever left. As parents, we carry so many responsibilities that our mental load can be overwhelming. It's in that fog that relationships and self care begin to slip away. But friends… it doesn't have to be this way. There are ways to add more mental space in our days for ourselves, and for those we want to intentionally stay connected to. Let me share a few.
Pay Attention.
This one is pretty simple…
If you are with a friend, put down your phone. Be present with the person in front of you, and let everything else wait. And if you've been feeling overwhelmed by life and are in need of some self care, put down your phone for yourself too! You are deserving of your own time and attention and some peace and quiet will do your body well. (The real trick here, though, is to enjoy that peace and quiet without falling asleep. Let me know how that goes. Haha.)
If you are thinking of a friend, pick up your phone! Send a quick text or shoot them a video message on Marco Polo. I know that it always brings me joy to receive a message that starts with "I was thinking about you…" Whether it's just to say hi, or check-in on a life event, those messages are sure to warm the heart and are a great way to be intentional.
Believe the Best
We all have struggles and no one is perfect. (Even if they do try to convince you otherwise on their social media accounts.) More often than we'd like, our struggles and pain tends to overflow into the way we treat, or interpret, others. I make it a practice in my life to choose to believe the best in others and in their intentions, because most of the time… they're poor behavior is not about me. And my poor behavior is not about them. I might be wrong, but I don't think my friends are going around all day thinking, "how can I offend Amy today?" (At least I sure hope not!) It's more likely that they weren't paying attention, were focusing on something else, and didn't even realize that something they did or didn't do caused me to take offense. So how about we just let the offense go, believe the best, and move on?
Be Kind
I'm gonna go a bit cliche for a moment here, but "If you don't have anything nice to say, don't say anything at all." You guys. We cannot erase words that we speak to each other. We cannot erase the horrible things that come out of our mouth. We can apologize and we can make amends, absolutely! But it takes time for hurtful words to be forgotten.
Being kind doesn't just apply to words we speak to others, but words we speak to ourselves. Our mind is a powerful, powerful tool. It can do amazing things and it can also destroy us. If this is something you struggle with, I have two books that I would recommend. Girl, Wash Your Face by Rachel Hollis and Battlefield of the Mind by Joyce Meyer.
We're excited to have you on this journey with us as we discover ways to make sure we're on our own priority lists as we parent and as we build stronger friendships. It takes a village, friends. So, be the village. #areyouonyourlist #oldnewandyou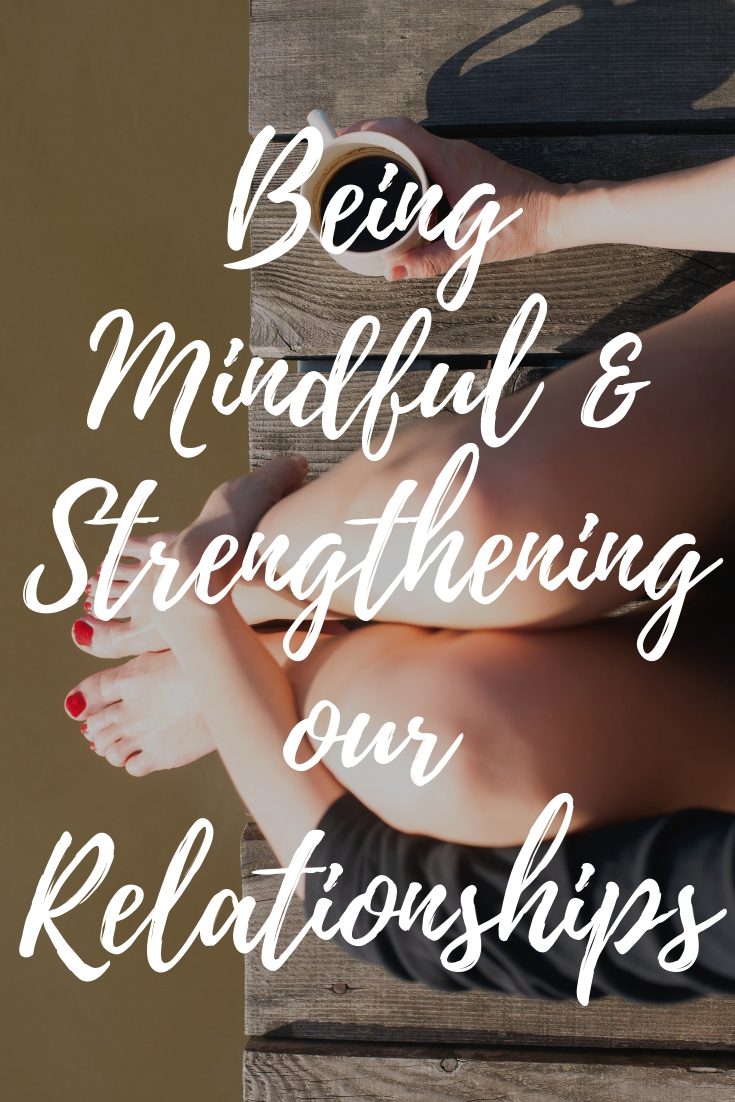 This error message is only visible to WordPress admins
Error: No feed found.
Please go to the Instagram Feed settings page to create a feed.
What are you waiting for?