If you follow Audrey and I, co-founders of Komae, on social media, you might think we have it all. And maybe, from a certain perspective, we do. We're living a life we love and chasing a dream that we believe will change lives. Having purpose like that is invigorating. But when you take a step back behind the scenes, you'll quickly find that those living the 'mompreneur' life are not necessarily living a life of glitz and glam and unparalleled success. And if you're a mompreneur yourself, I'm expecting you to utter a few 'amens' as you read along with me.
Work-Life Balance is Messy
Depending how far you are into your life as a mompreneur, chances are, you spend at least a portion, if not most, of your work hours in your home. The age old desire of "leaving work at work" is rarely, if ever, a reality. It's more likely that your focus is interrupted by a little human begging for a snack, the smell of a dirty diaper, or the ramblings of a sibling squabble. Unless you have a full time nanny or are swapping sits with friends on Komae *wink wink*, these distractions are inevitable. And it probably means that the tasks you had planned for that day are going to bleed into the evening or into the weekend.
In fact, right now as I'm writing this blog (100% truth… this is not staged!), my youngest climbed up on the couch with a deck of cards, set them up, and asked me to play a game of war while I worked. Of course I paused, took a break to play, and then got back at it. I mean, how can you say no to a silly face like this one?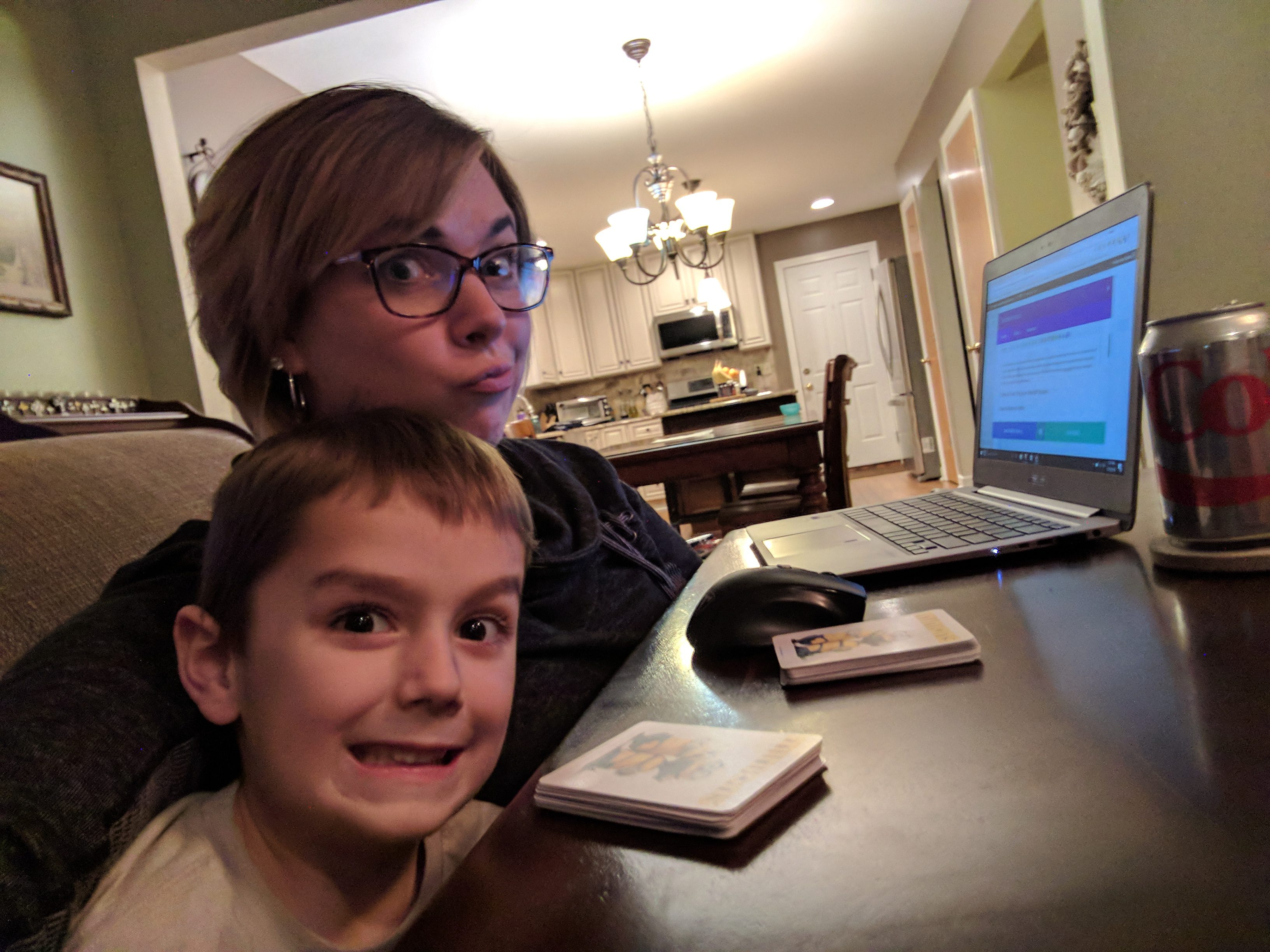 Instagram Lies
Ok, ok. Maybe lie is a harsh word. If I'm speaking for the things Komae and I post, what you're seeing is real, but what you're seeing is only a piece of the story. I mean check out these pictures of Audrey and I drinking wine on Facebook live, standing on a rooftop in NYC, winning pitch competitions, and prepping for a spot on the news. Nothing says glitz, glam, and a darn good time like these pictures, am I right?
What you're not seeing is the meltdown we had to walk away from when our child didn't want to say goodbye as we headed out the door for a 3 day work trip.
What you're not seeing is the empty fridge that has resulted from a busy work schedule combined with just wanting to have a night in snuggling through a movie with our kids.
What you're not seeing are the tears that have fallen into a glass of wine when we experience a setback or internet trolls have decided to rip us apart on the very social media posts that have started this conversation in the first place.
Physical and emotional exhaustion are real, friends. And they're not something that one often chooses to display on the web. Mompreneur or not, I'm sure you can relate. And how to truly solve the problem, short of deleting all your social media accounts, has yet to be discovered. But that's a can of worms for another day…
The Example We Set is Priceless
Here's where it gets good, though. My kids are watching me. They're watching me stretch my limits. They're watching me succeed. They're watching me fail. They're watching how I treat them and others in the process. They're watching me build something from nothing and they're watching the choices that I make in the midst of a messy work life balance. They are watching. They are learning. And it is molding who they are becoming.
Don't get me wrong. I'm not saying that the example I'm setting is any better than the example a stay-at-home-mom, or corporate working mom is setting. What I'm saying is that wherever life has you, you can choose to use your position as a learning lesson for your children. And I hope that when mine grow up, they're able to describe me as a strong woman who took chances that required sacrifice, but showed them love and made them a priority in the process.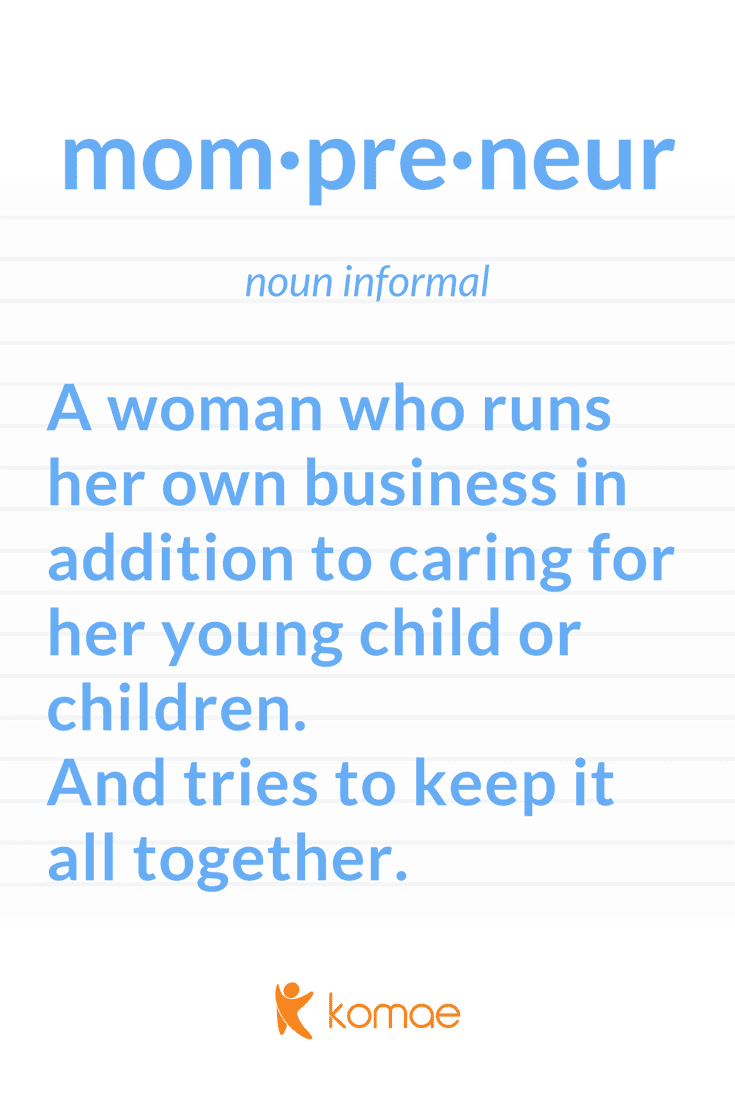 This error message is only visible to WordPress admins
Error: No feed found.
Please go to the Instagram Feed settings page to create a feed.
What are you waiting for?