Imagine it's Friday afternoon and you get a text from your friend, "Hey, what are you up to tonight? We have extra tickets to a concert and would love for you to join us. We're leaving in an hour." If you're single, or married without kids, you might be footloose, fancy free, and jump at the opportunity. But if you're a parent, your response likely goes like this … "I wish, but there ain't no way I'm gonna book a sitter and be ready to leave in an hour. That would be impossible. Thanks for the invite, but give me 6 months notice next time."
Hi, I'm Amy, Co-Founder of Komae along with one of my greatest friends, Audrey Wallace. We believe parents are deserving of free time and we believe they should be able to find it with ease and without guilt. Parenthood should be more than diapers, sleepless nights, bags under your eyes, and gray hair. Parenthood shouldn't be a time in your life when you press pause, hoping to press resume when they go to college. You can have life now and you can have it to the full, even when you're raising and loving an army of little humans.
Two years ago, Audrey and I launched Komae as an app for parents to swap free babysitting with each other. I sit for you. You sit for me. No one pays for babysitting anymore. And during those two years, not only did we hear from our customers how much their life was changed by swapping with friends, but we heard these two statements…
I tend to ask Grandma and Grandpa first, and then I put my sit request on Komae.
If no one offers to help on this sit request, I'm going to call my paid sitters next, so let me know by Thursday!
Friends… we heard you, and we made Komae even better for you. We're taking those three parts and we're putting them in one single spot. That's right, you can now have everyone your trust to care for your kids in one app whether they're another parent you want to swap favors with (Swappers!), someone you pay cash (Sitters!) or someone who simply wants to help you out (Angels!).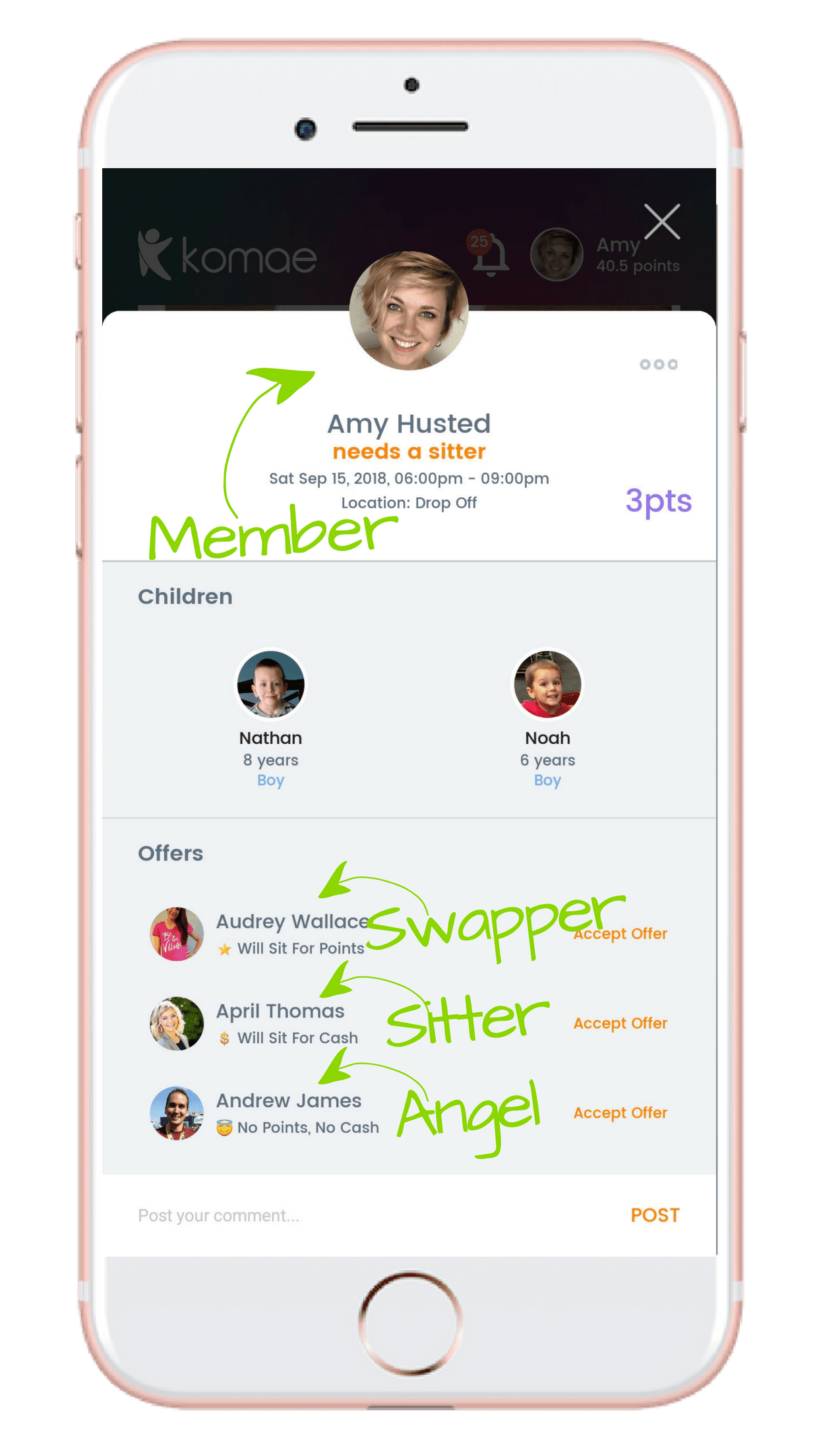 So, download the Komae App today. Invite your friends and family to join the app with you. Build that village. And start getting free time. All it costs is $5 a month for you, the parent coordinating sitting. Neither your Angels or Sitters have to pay a dime! That's less than one hour of babysitting, friends. One Starbucks coffee. One glass of wine. And next time you get that last minute offer for a fun night out, you'll be able to say 'yes!'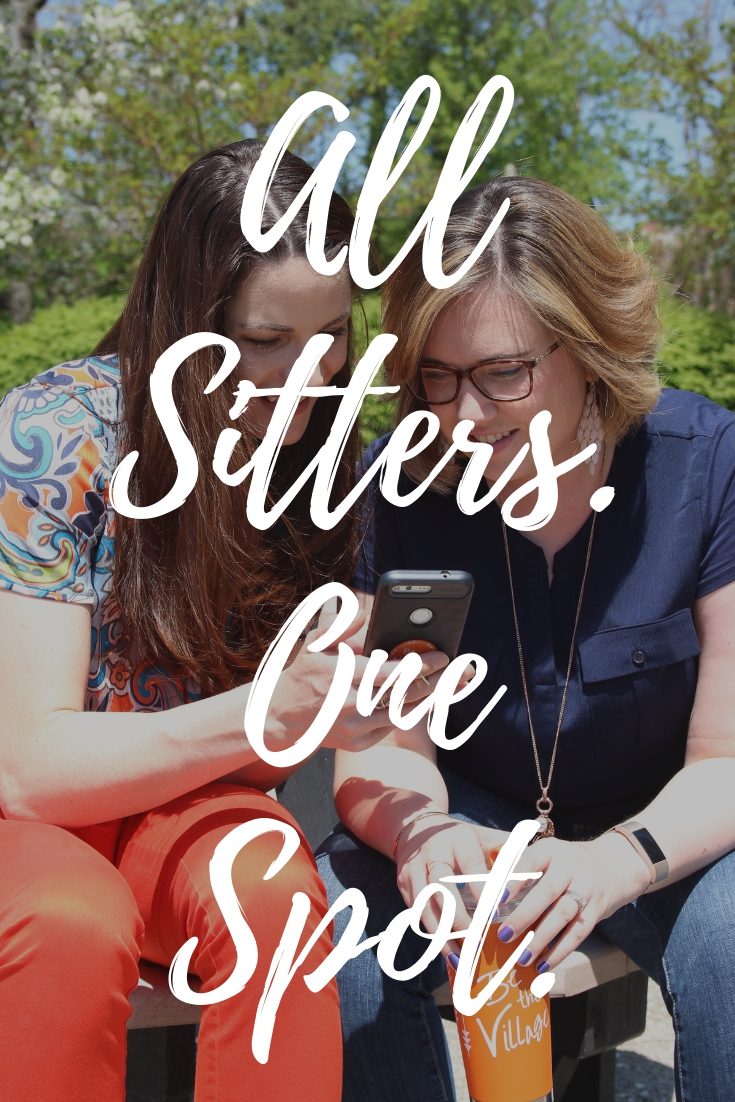 This error message is only visible to WordPress admins
Error: No feed found.
Please go to the Instagram Feed settings page to create a feed.
What are you waiting for?