These days, we see lots of women crying out on social media about their lack of mom-friends. They share the latest trending blog about the absence of the village. And, ironically, they unite around the scarcity of community.
And then there's this lady, taking a moment out of her busy day to share her thoughts with the world. (I'm gonna call her Debbie for anonymity. And because she's totally being a downer.)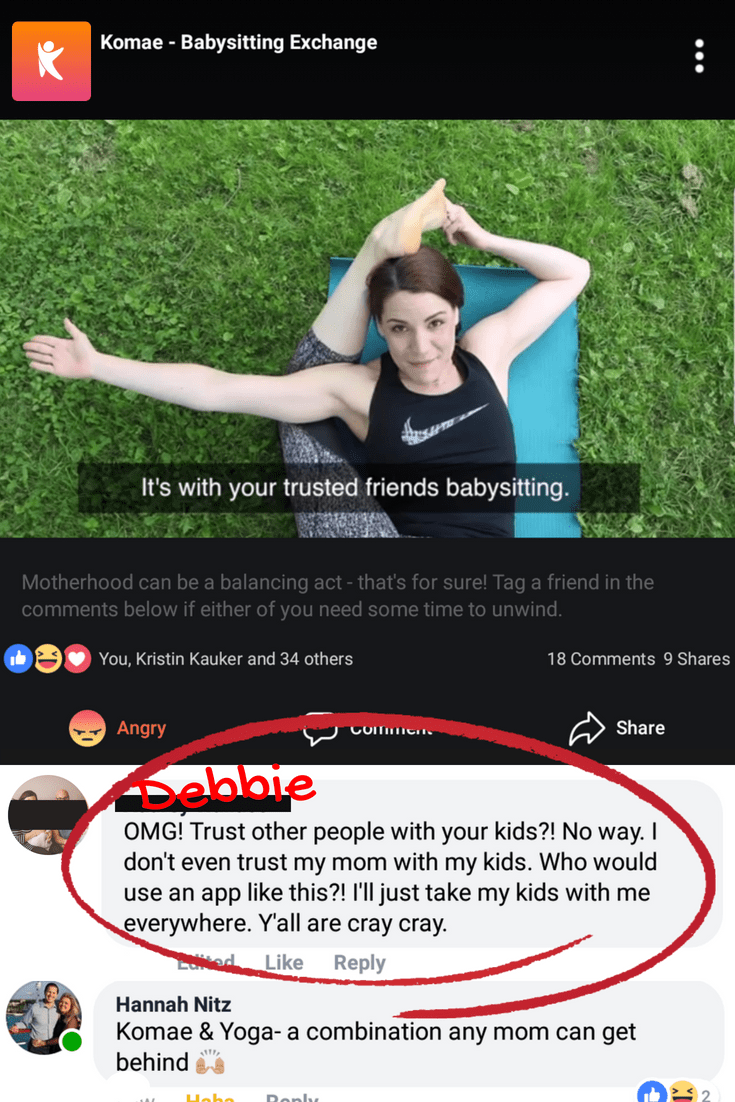 "OMG! Trust other people with your kids?! No way. I don't even trust my mom with my kids. Who would use an app like this?! I'll just take my kids with me everywhere. Y'all are cray cray."
-Debbie Downer
To me, this is much more than just a snarky comment on what was meant to be a cute, funny, down-right-sarcastic video of a mom slipping away from reality to find her zen doing yoga in the park. This is the reason the village has disappeared. This is the reason moms feel isolated. Dare I say it, you are part of the problem, Debbie.
So I have made a list of the problems I have with the Debbie Downers of the world, in the form of lessons I teach my children on a daily basis.
1 | Stranger Danger.
Dear Debbie, I am truly sorry you do not have anyone in your life you can trust. I believe we were designed to live life in community. To build friendships. To build trust. To lean into each other. We were NOT designed to carry the weight of this life alone. There is so much joy and freedom in opening up and letting others into our lives and our homes.
Are there people out there who you should not trust your children with? Absolutely. Are there a bunch of people out there who are awesome and loving and you can trust your children with? Absofreakinglutely! Strangers are only dangerous if they remain strangers. So, put yourself out there, turn some strangers into friends, cultivate trust, and teach your kids to do the same.
2 | Share.
Lordy Lordy, is there anything more trying on a parent's patience than teaching a child to share? Getting a few toddlers together is like the seagull scene in Finding Nemo, "Mine. Mine. Mine. Mine…" We work every. single. day. to exorcise the selfish demons out of them. It's exhausting and you want a break from it, right Debbie? Well, let me teach you how to kill two birds with one stone.
When I host a Komae sit, I am giving my friend a break from her little seagull AND I am giving my kids a couple hours' worth of learning to share. Toys, snacks, mommy's attention- it all gets shared during a sit swap. And let's throw another bird into this, I earn points that get me a break when I need one. That's one powerful stone!
3 | Limit Screen-Time.
"I feel like the only time I see you is when I click Like on your Facebook posts!"
Amy and I once overheard a mom say this to a friend when they bumped into each other at a pizza shop. Our hearts broke. Sure, it is fun to virtually follow so-called "friends". But a woman cannot live on virtual friendships alone!
We need to limit our screen time and meet up in real life. Social media fills our brains on average 1 hour and 40 minutes each day, so we have never been more susceptible than ever to the mirage of virtual social interaction.
One thing I have cherished since I started swapping sits is the tangibility of my friendships. When a friend picks up her kids after a doc appointment, I give her a hug and ask how it went. I have witnessed my kids tackle-hug another mom because she was so much fun when he played at her house. And there is nothing more bonding in friendship than babywearing a friend's infant. (And then giving said baby back after a couple hours. This mom of school-agers needs her baby fix!)
4 | If you don't have something nice to say…
Lastly, Debbie, I would like to remind you that you have the option to not say anything at all. Maybe I have taken her comment too personally. (I am the girl in the video with my foot on my head after all, so I am feeling a little vulnerable.) But I think there is a deeper issue here.
Amy and I are the founders of Komae and we are real-life moms like you with real-life struggles including finding our own identity after becoming mom and overcoming post-partum depression. The struggle is 100% real and our mission is to let you know that you are not in this alone.
But I am going to come right out and say it, if you go around calling people cray cray and helicoptering your kids, no one is going to want to be your friend. Don't be a downer, Debbie. With everything going on in our country right now, we need solidarity in motherhood more than ever. Be kind. Be friendly. Be the Village for one another.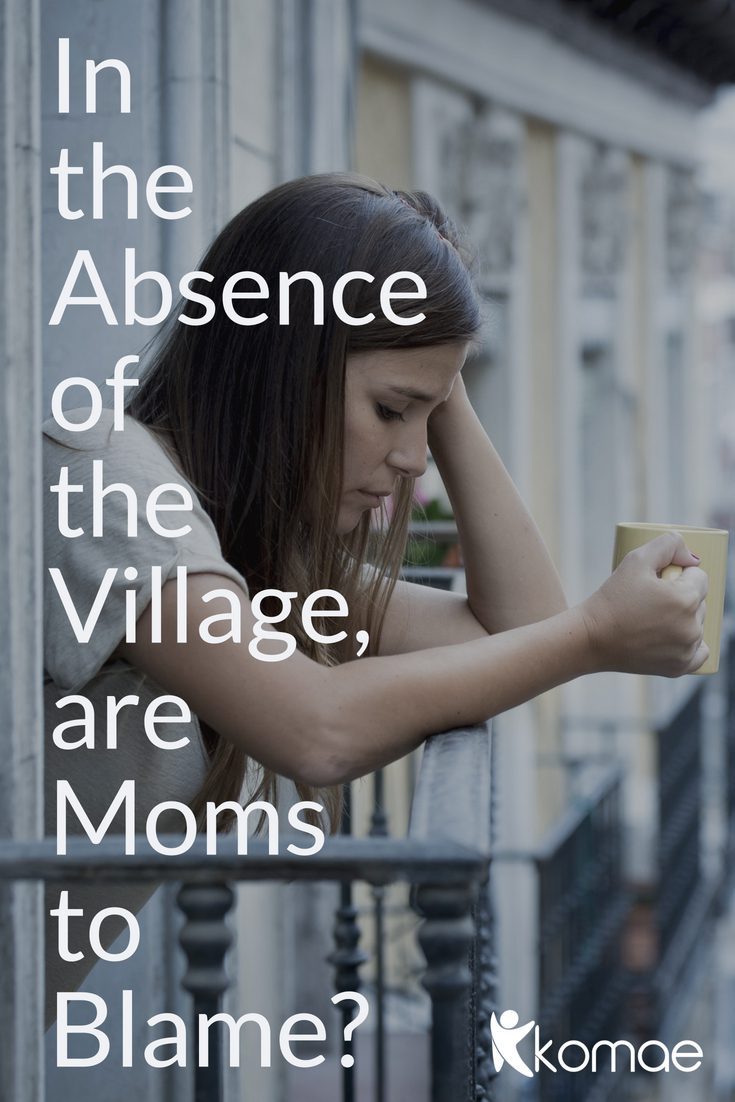 This error message is only visible to WordPress admins
Error: No feed found.
Please go to the Instagram Feed settings page to create a feed.
What are you waiting for?