My husband is in the Air Force and while there are a lot of great things about moving around the country to different assignments, the one negative is moving to a new place and not knowing anyone. It can be very lonely.
I could say the loneliness started after I left the military, but to be honest, at our second assignment, I moved in January and there were 6 inches of snow on the ground when I arrived and my husband was busy with grad school. I would go to work each day and then come home cook dinner, see my hubby for a short dinner and then was alone again.
I decided to spend my time watching a lot of television. It was the middle of winter in Ohio so I guess there wasn't a lot of other things to do, but looking back I can see it probably wasn't the best choice. Overtime, I began to venture out besides just for work and began to make friends.
When we moved to LA, I knew I needed friends and since I was home alone with a 1 year old each day, my drive to find friends was pretty high. Getting out of the house and meeting new friends really isn't fun (well at least if you are an introvert like me), but to ward off my loneliness, I decided it was worth the effort. These are my tips for getting connected into your community and making friends.
Go to the local park/library
The park is a great place to meet other moms and for your kids to get out some extra energy. Even if you don't end up meeting anyone, the fact your kids can be outside and play is a great perk.
When my son was pretty young, we started to attend story time. Even now that my boys are older, they still love to sit and listen to the librarian read. At the end of most story times, there is a play time where you can talk and meet other moms.
Find a Moms group
Mothers of Preschool is a great organization that is nation wide. You can find a local MOPS group to get connected. They also have groups for moms of older kids called Moms Next.
Attend a local church
Most of my friendships come from church. But attending church isn't really a way to meet new people. To meet new people, you either need to join a Bible study or attend other smaller events.
Join A Gym or Mom Workout Group
When I moved to LA, I joined the YMCA. Mainly for the free childcare included in the membership. I started to meet other moms and that's how I met a woman who invited me to her Bible study. YMCAs can be a great way to get involved in the local community and they have various programs for kids of all ages.
Be Patient
Getting connected when you move takes time. Even when you get connected quickly it will take between 3-6 months most of the time before you can feel settled and have a good group of friends.
One of the hardest parts of moving for me is not only do I have to find new friends, but I also have to figure out how to navigate around town. And have you ever noticed how each grocery store has its own layout? Probably not, I never really did until I moved from Ohio to LA.
Following these steps can help you get connected into your community and find friends. It won't be easy and it will take time, but the more proactive you are, the more likely you will be to find the friends you are hoping for.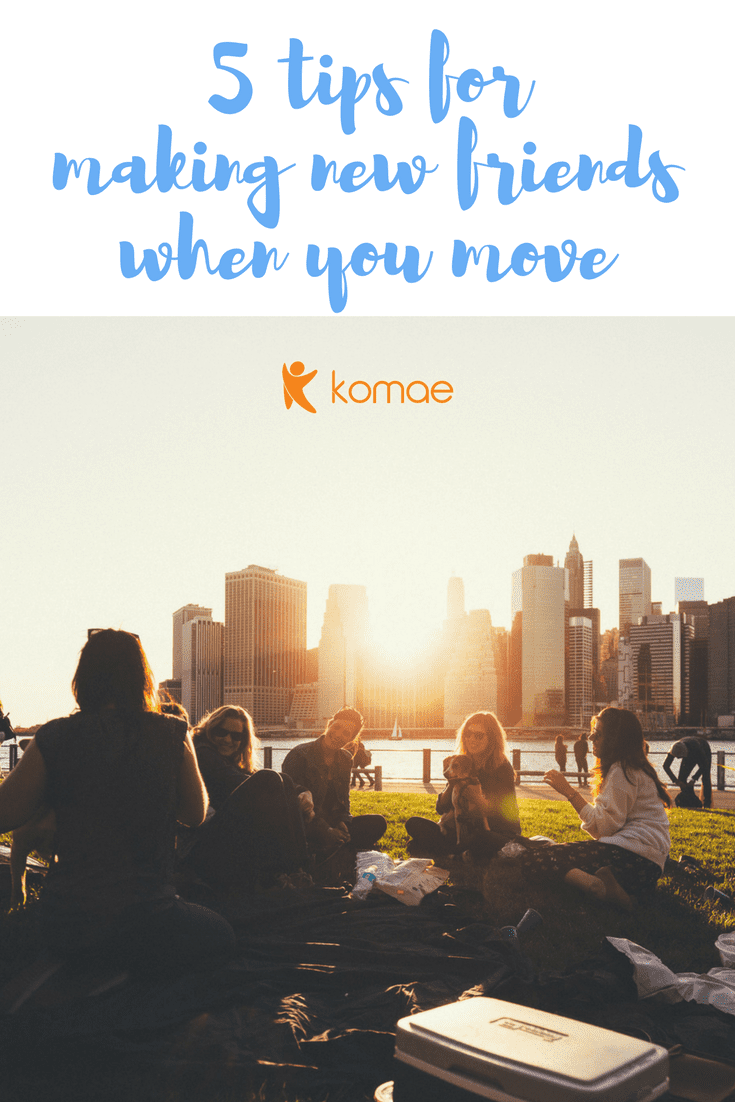 This error message is only visible to WordPress admins
Error: No feed found.
Please go to the Instagram Feed settings page to create a feed.
What are you waiting for?