With Komae's Kickstarter over 50% funded (Update: as of 10/11 we are 84% funded!), we are SO excited over here at the Komae Headquarters. AKA… Amy's House.  Our executive offices are equipped with all the essentials.  Keurig, playroom, time-out chair, bucket o' snacks, Hillsong United, pb&j, and most importantly, nap time.  And for the kids we have… oh wait.  ;)
Just living the typical mom life over here.  Mom life with the added bonus of laptops in hand and a dose of co-parenting.  Its a crazy, busy, beautiful life.  And we'd have it no other way.
Anyhow… we've been talking to our Komae fans and we are here to answer the biggest question of all questions.  Here it is…
"Why do I need to back Komae's Kickstarter?  I'd rather just get the app when it's fully developed."
Whaaaatttt?!  ;)  Let us tell you why.
Early Access.
The greatest of all backer rewards we have to offer is the fact that anyone who pledges $39 or more will receive access to our 6 months of beta testing.  What does that mean?  The early access beta is a phase of the Komae development cycle where we allow a select group of individuals to kick the tires on the web app before opening it up to the general public. This is a win-win situation because you get free babysitting with your village 6 months sooner, and we get to hear from you how you like it and how we can make it better!
Let's make it even more clear.  Early beta access means you could begin using Komae as soon as this FEBRUARY as opposed to waiting till August!  For those of us here in Akron, it will be just in time for those mid-winter cabin fever blues!
Cheaper Prices.
The estimated year long subscription to use Komae is $27.  Considering that you could easily spend more than that in one night by hiring a teenager, it's already a steal.  BUT, if you back us on Kickstarter, you will get 2 years, plus the 6 months beta testing for only $39!  That's an incredible savings!
Even better… back us at $150 and get access to Komae for a lifetime!  Never pay a sitter again!  But only if you hurry… because those unbelievable prices are limited in quantity!
Making Komae Happen.
Remember that mom life I talked about above?  Audrey and I are just two average moms like most of you.  Moms with a dream and a calling.  We've poured our heart into Komae in hopes to enrich family life across the country.  And by backing us on Kickstarter, you will be playing a influential roll in that.
Komae will connect parents and kids more deeply in their community. It will strengthen marriages.  It will lesson guilt, stress, and financial burdens.  Komae will change lives across the country.  Will you partner with us in making that dream become a reality?  Join us in reinventing babysitting, and back us on Kickstarter today.
Update 3/17/16: As of October 19, 2015, the Komae app was fully funded on Kickstarter!  Beta testing is scheduled to begin in April 2016.  Space is limited, so request an invite today!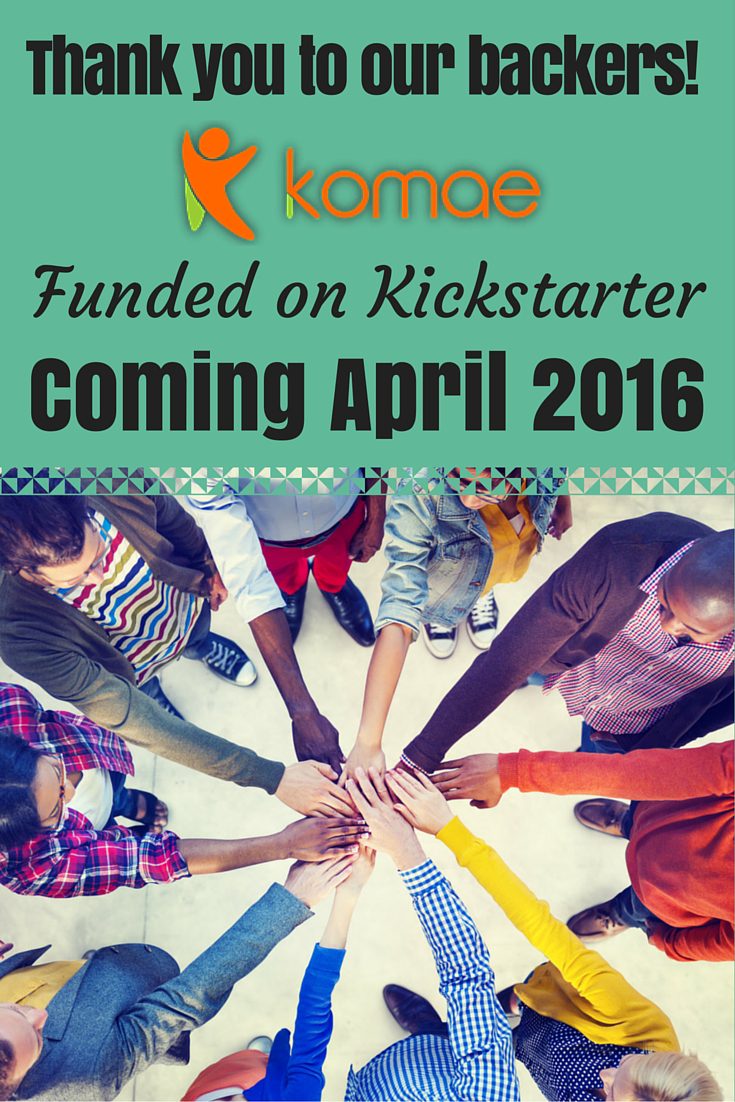 This error message is only visible to WordPress admins
Error: No feed found.
Please go to the Instagram Feed settings page to create a feed.
What are you waiting for?